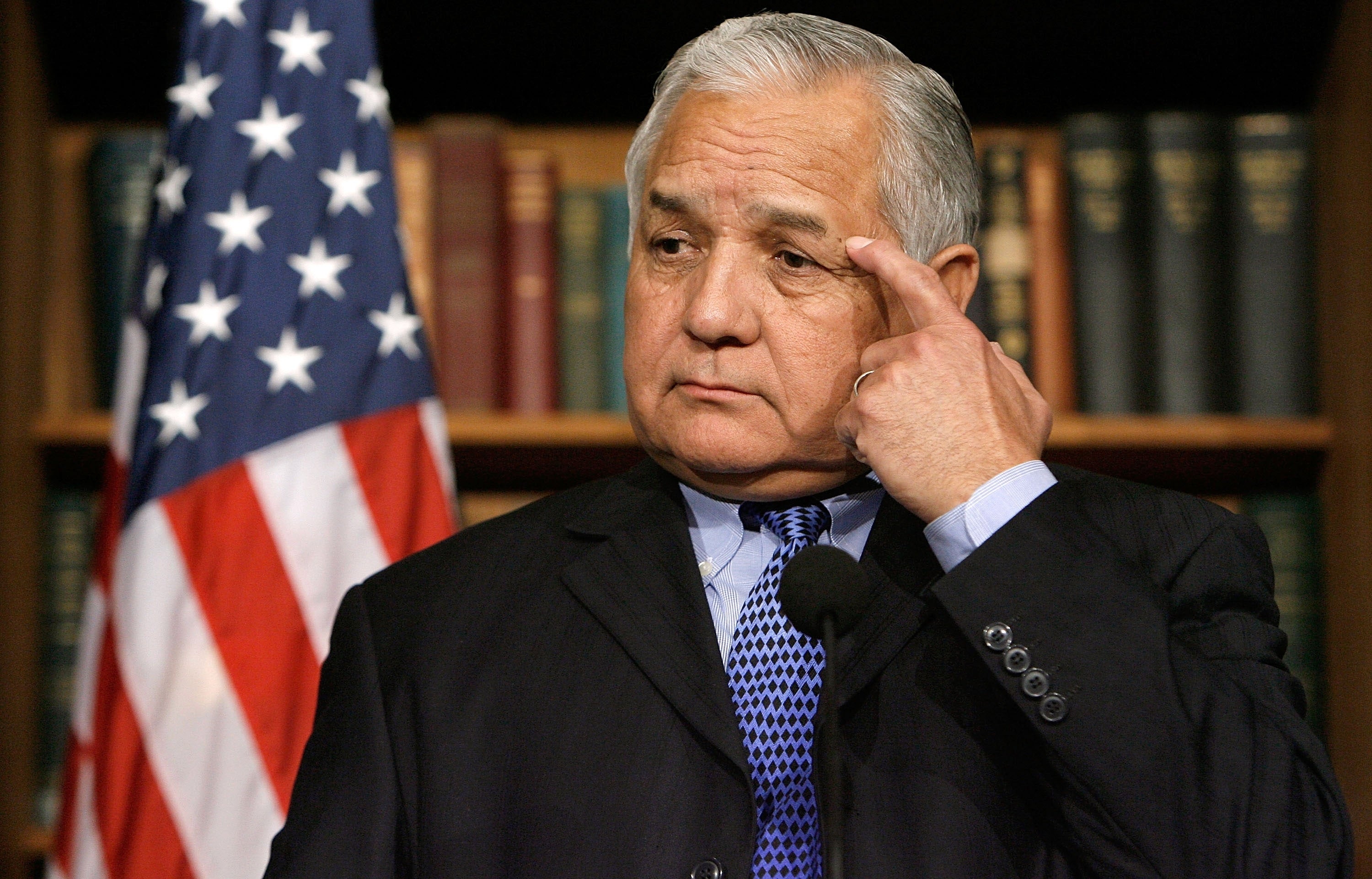 Longtime incumbent Rep. Reyes loses in Texas
(CBS News) Rep. Silvestre Reyes had endorsements from President Obama and former President Bill Clinton, but the long-time Democratic lawmaker nevertheless lost his Texas congressional seat in a tight primary Tuesday night.
In the five-way race, former El Paso city councilman Beto O'Rourke won the Democratic nomination for Texas' 16th congressional district with just over 50 percent of the vote. O'Rourke beat Reyes, an eight-term incumbent, by a margin of just under 3,000 votes.
Reyes, the former chairman of the House Intelligence Committee, is the sixth House incumbent defeated in this election cycle so far.
While Reyes had big-name endorsements, he faced opposition from the Campaign for Primary Accountability, an anti-incumbent group that targets senior lawmakers on both sides of the aisle. The group confirmed to Hotsheet it spent $240,000 to help defeat Reyes.
In a statement, Campaign for Primary Accountability spokesman Curtis Ellis noted that nearly 11,000 more voters in the 16th district this year cast a ballot than in 2010. He called that a "vindication" of his group's efforts to mobilize primary voters.
"Rep. Reyes had all the benefits of incumbency," Ellis said. "Beltway lobbyists showered money on their long-time friend while Washington party leaders with marquee names tried to lend him their stature. The voters exercised their franchise and chose Beto O'Rourke."
On the campaign trail, Reyes touted his experience and connections, the El Paso Times reports, while blasting O'Rourke for his support for marijuana legalization. The campaign turned especially negative in the final week of the race as Reyes attacked O'Rourke's character.
O'Rourke, meanwhile, cast Reyes as an entrenched, ethically questionable congressman, according to the Times, while going door-to-door to connect with voters across the district.
While Campaign for Primary Accountability helped defeat Reyes, the group failed to push out Republican Rep. Ralph Hall in the 4th district, another longtime incumbent. Hall won his party's nomination even though the group spent six figures in that district as well.
Thanks for reading CBS NEWS.
Create your free account or log in
for more features.