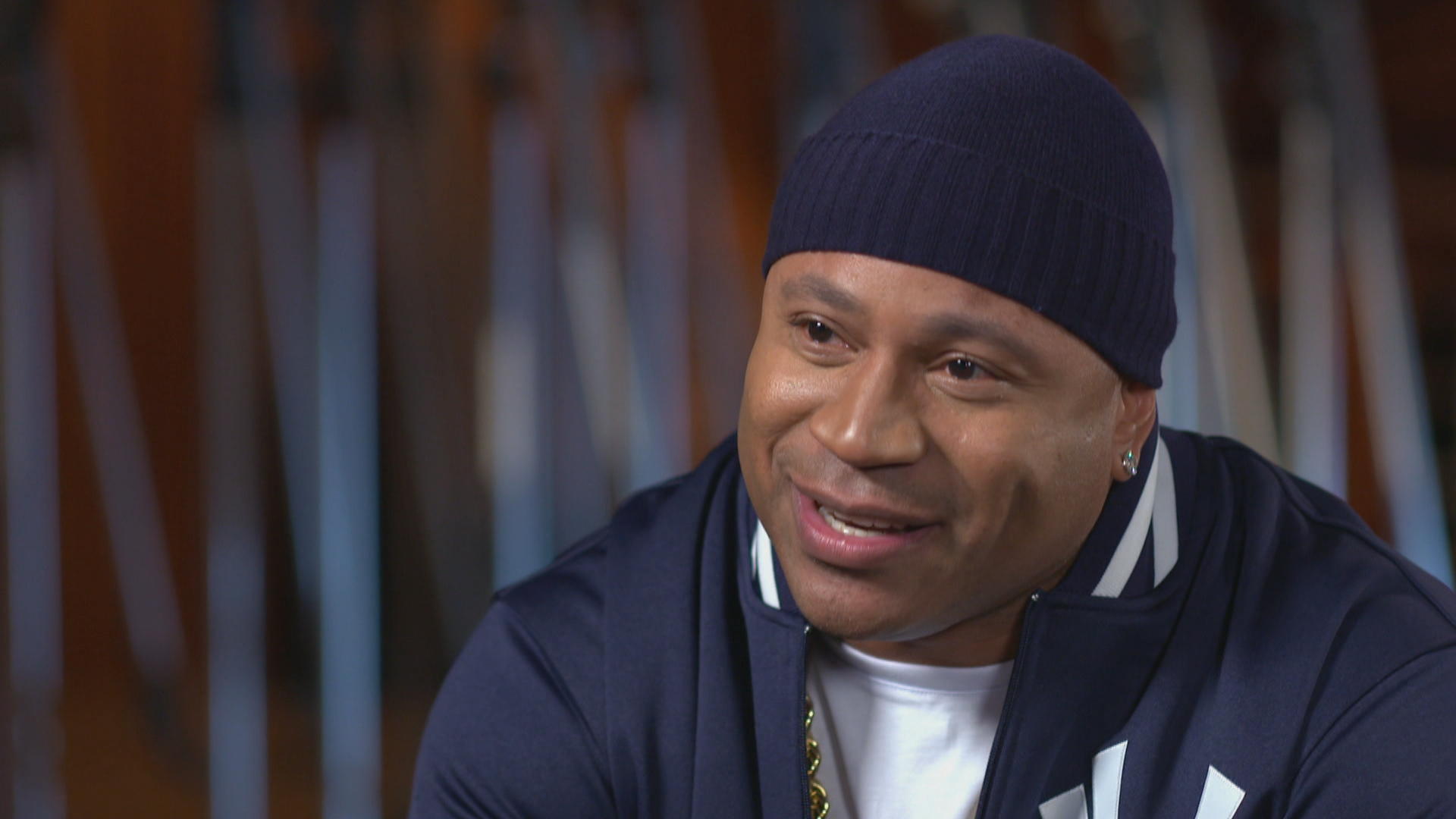 LL Cool J opens up about his "against-all-odds" success
LL Cool J is the first rapper ever to be chosen for the Kennedy Center Honors. The two-time Grammy winner, actor and entrepreneur says his place in this year's ceremony is proof that dreams don't have deadlines.
He was one of rap's first solo stars. When a kid from Queens named James Todd Smith found his alter ego, LL Cool J, he found his ticket out.
"What did you hear in hip-hop and rap?" CBS News correspondent Anthony Mason asked.
"See, when you grow up in the inner city, you feel like nobody cares about you. You feel like – you feel invisible," LL Cool J said. "So the first time I heard these young, black men rapping on these records saying these rhymes –"

"They sounded powerful?" Mason asked.
"They sounded powerful, man. And in them sounding powerful, it made me feel powerful," LL Cool J said.
Other Kennedy Center Honors profiles:
His grandfather bought him a DJ system, and as a teenager, he started making tapes.
"You were 16 when you sent a tape to Def Jam?" Mason asked.
"Sent a tape to Rick Rubin at his dormitory at NYU," LL Cool J said.
Rubin was launching Def Jam Records while still at New York University.
"212-420-8666. 5 University Place was the address," LL Cool J said.
He still remembers it because "I would call him every day."
"'Ricky, you got the tape yet? Ricky get the tape yet?' 'Nope,'" LL Cool J recounted.
But when Rubin finally heard it, he invited the young rapper to record. That's when Smith had to settle on a stage name.
"Ladies Love Cool James," LL Cool J said with a laugh. "And then I talked to Rick and I'm like, 'You know, Rick, I'm thinkin' Ladies Love Cool James.' He said, 'It's really long for the label. How 'bout we just make it LL.' I'm like, 'Yeah, let's make it LL. I think LL works fine.'"
In 1984, "I Need a Beat" was Def Jam's first release. It sold 100,000 copies. "Radio," LL Cool J's first album, would sell a million.
His stage shows also electrified, and hip-hop suddenly had a heartthrob. But rap also had its traps.
"I think that so many people fall in love with themselves overnight, you know?" LL Cool J said.
"Were you tempted to fall in love with yourself at any point?" Mason asked.
"There were times in my life when I was probably – I was never – [sighs]. Yeah," he said, bursting into laughter. "You know, now that I think about it, yeah! Absolutely. I think I went crazy."
And he heard about it one night from his audience.
"I was just celebrating. So I had mink on and rope chains. You know, and I got booed," LL Cool J said. He said "it hurt," but it also "inspired and motivated" him.
In 1990, he bounced back with "Mama Said Knock You Out."
"Some people call that a comeback album. You said –" Mason asked.
"Don't call it a comeback. Because I didn't go anywhere," LL Cool J said.
On his way to 10 platinum records, he grew interested in acting, but something held him back.
"Then there was a period where I was like, 'Well, can't really act 'cause I don't like taking my hat off.' So I decided not to act for about 10 years 'cause I didn't wanna take my hat off," LL Cool J said. He described it as "ridiculous."
"So what made you reconsider?" Mason asked.
"Debbie Allen," LL Cool J said.
The actress, whom he worked with in the series "In the House," put the pressure on.
"I said, 'I don't wanna do it. I don't wanna do it. I don't wanna do it. I can't do it.' And then she said, 'You know, you gotta do it.' I said, 'You're right,'" LL Cool J said.
He's spent nine seasons now on the CBS series "NCIS: Los Angeles," playing agent Sam Hanna.
"What's the hardest part about acting?" Mason asked.

"When you have to really go to some dark places – and really tap into some pain in order to bring something to life," LL Cool J said.
One of the darkest places for him is a childhood shooting in which his father wounded his mother and grandfather. He was 4 years old, but he still remembers it.
"I can see it vividly," LL Cool J said.
"How much of it did you see?" Mason asked.
"I saw the aftermath. I heard the things happen, shots go off and then I went and saw the aftermath… I saw all the blood and then I went to the linen closet and got a bunch of towels and walked around the other way," LL Cool J said.
His mother recovered and his parents separated. But his mom allowed his dad back into their son's life.
"That's a really huge gesture," Mason said.

"That's some next-level stuff," LL Cool J said. "I've never really asked her why she did that."
But he came to his own conclusions.
"Sometimes people make mistakes and they need a little mercy," he said.
There have been a lot of challenges for LL Cool J, who will turn 50 in January.
"When you end up at the Kennedy Center, you realize that, you know what, man? That was really an against-all-odds story," he said. "And you realize how lucky and blessed you are. That's why I tell you, it's amazing."
Watch the 40th annual Kennedy Center Honors tonight, Dec. 26, at 9/8c on CBS.
Thanks for reading CBS NEWS.
Create your free account or log in
for more features.