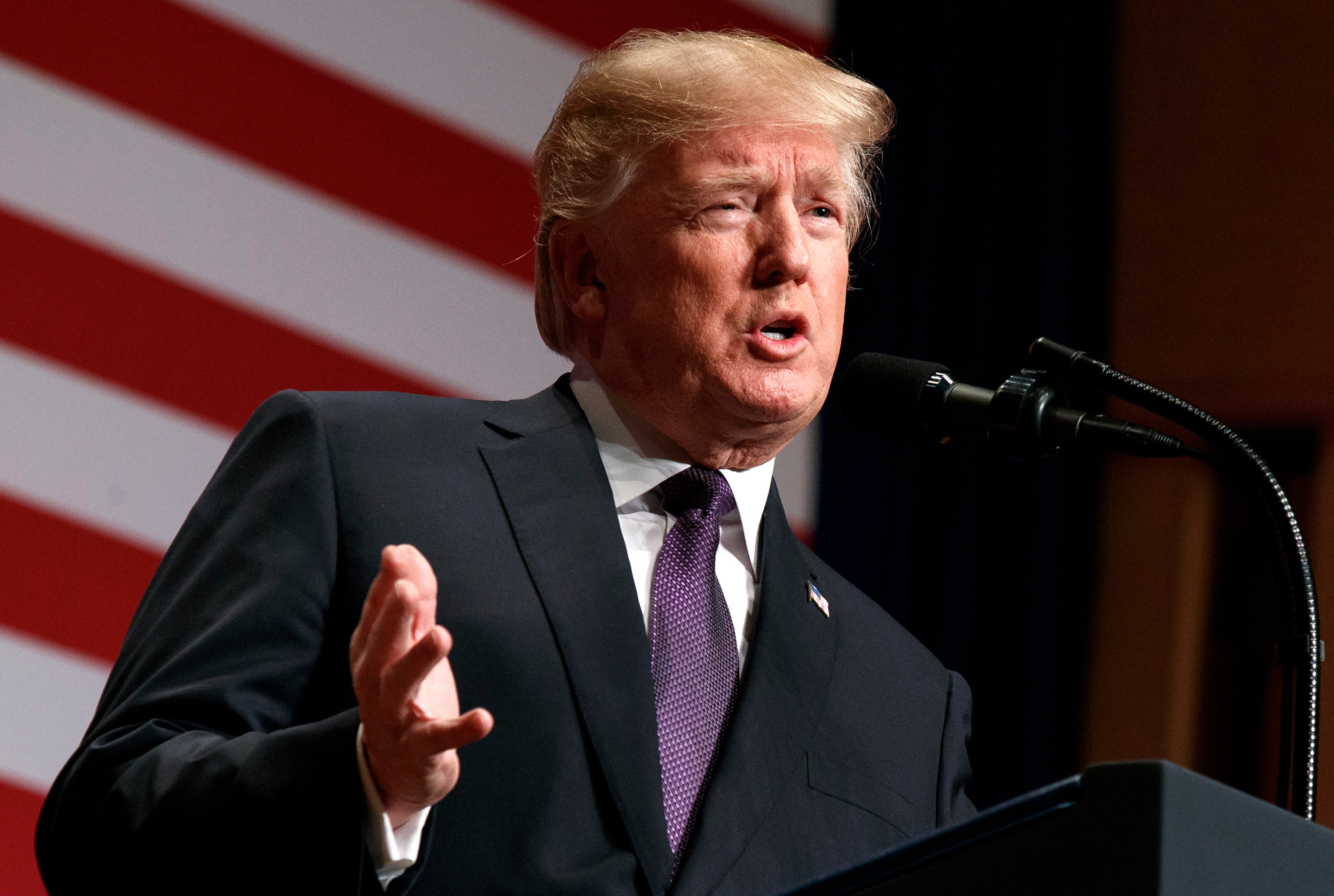 Trump outlines new national security strategy
President Trump unveiled a new national security strategy Monday afternoon. The strategy centers around Mr. Trump's "America first" ideology while emphasizing cooperation with U.S. allies, including the reaffirmation of America's commitment to NATO.
The strategy identifies four national interest "pillars": protecting the homeland, promoting American prosperity, peace through military, cyber and space strength, and advancing American influence. It's the practice of presidents to put together a national security strategy about every four years -- they've done so since Ronald Reagan presented his NSS in 1987. President Obama presented two, the most recent one in 2015.
"We will stand up for ourselves and we will stand up for our country like we have never stood up before," Mr. Trump said in a speech at the Ronald Reagan building. Much of his administration attended the speech, including Secretary of State Rex Tillerson, White House Counselor Kellyanne Conway, Mideast Envoy Jason Greenblatt, top adviser Jared Kushner, Defense Secretary James Mattis, and Treasury Secretary Steven Mnuchin, among others.
Mr. Trump placed a particular emphasis on "revisionist powers" Russia and China ("revisionist" refers to nations trying to change the global status quo). The strategy views both nations as posing a "challenge American power, influence, and interests, attempting to erode American security and prosperity."
He also labeled North Korea as a "rogue regime" and restated his administration's goal to denuclearize the Korean Peninsula.
The president said the United States must also cooperate with its allies to stop "jihadist terrorists." The NSS states that "threats from radical jihadist terrorist organizations and the threat from Iran are creating the realization that Israel is not the cause of the region's problems. States have increasingly found common interests with Israel in confronting common threats."
Unlike the Obama administration, Mr. Trump did not identify climate change as a national security threat. The president also called out previous "leaders, so many who forgot whose voices they were to respect and whose interest they were supposed to defend." He was criticizing past administrations for interventionist foreign policy that wasted taxpayer dollars and neglected the needs of Americans at home. "American citizens, as usual, have been left to bear the costs and to pick up the tab," Mr. Trump complained.
He also spoke extensively on "liberating" the U.S. economy to make it more competitive on the global stage and on his administration's efforts at securing the border — "a nation without borders is not a nation," he said.
CBS News' Jacqueline Alemany contributed to this report.
Thanks for reading CBS NEWS.
Create your free account or log in
for more features.