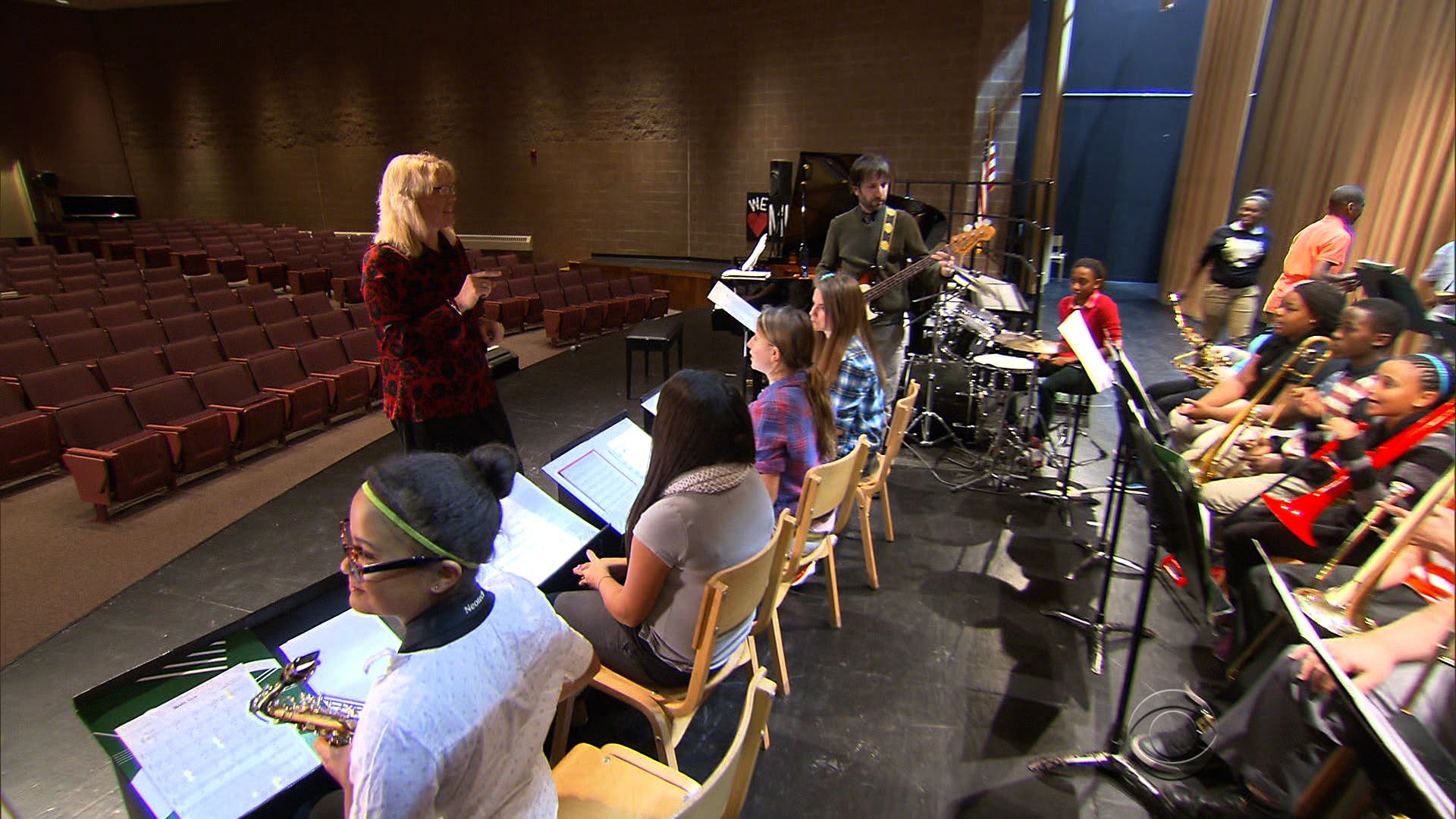 Lisa Bianconi: Life changer, music teacher, Grammy nominee
Westminster, Vt. - For the first time ever at next Sunday's Grammy's, a teacher will be honored with a new award: The Music Educator Award.
One of the nominees is Lisa Bianconi, who has been teaching for nearly 30 years at Kurn Hattin School. The school is a fresh start for children from across the Northeast who have had trouble at home and school.
"They are kids who have been abused and neglected," Bianconi told CBS News. "They come in here really angry and… the first thing they say is I don't do music."

One of those children was 12-year-old Emembet Stott, an orphan from Ethiopia who was adopted by an American family but said she never fit in.

"I came here with an attitude: 'Now I don't want to be here,'" said Stott. "I was so beaten down, I was so insecure. I didn't know if I should open up. Ms. Bianconi, she talked to me."

Stott added: "The fact that she was right there and listened to me... I don't even know how to explain it. She felt like the mother I never had."

For Bianconi, giving up is not an option.
"Never never never give up," Bianconi said. "These kids have all been given up. Everyday, I come in here with positive attitude, positive energy no matter what happens. Whatever happened at home, leave it at home. Give these kids 100 percent full force, full energy."

All 102 students at Kurn Hattin are required to take two hours of music a day, join the choir, and play at least one musical instrument. Biancoli said she believes music gives the students an emotional connection and a sense of accomplishment.

When honor roll student Chrystal Longe arrived at Kurn Hattin, she was failing public school.

"I was considered different I guess and I just didn't understand," Longe said. "I was angry at the world because I didn't understand why they were treating me this way."

The 13-year-old said she was bullied because her parents were deaf. Bianconi helped her find the voice no one else could hear.

"I wanted someone to hear me sing cause at home I would just sing and no one could hear me," Longe said. Of Bianconi, she added: "She could hear me."

Despite knowing what Bianconi's done for them, the students were amazed that their music teacher was nominated for a Grammy Award.

"There is never gonna be something big enough for what she does, even a Grammy," said Stott. "She's bigger than that."

Whether Bianconi lands the award or not, she's proved herself a winner already for helping thousands of students find their rhythm in class and in life.
Thanks for reading CBS NEWS.
Create your free account or log in
for more features.