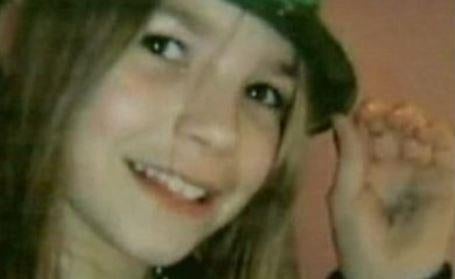 Lindsey Baum case: Remains found by hunters in 2017 ID'd as long-missing Wash. girl
GRAYS HARBOR COUNTY, Wash. -- Remains found in September 2017 in a remote part of eastern Washington have been identified as Lindsey Baum, a 10-year-old girl who vanished in 2009, the Grays Harbor County sheriff's office announced Thursday. Baum, who vanished walking back from a friend's house in McCleary, is one of the region's most highly publicized missing child cases.
Sheriff Rick Scott announced Thursday the case is now a kidnapping and homicide investigation.
Scott said he was notified by the FBI lab a few weeks ago that the remains found by hunters last year were identified as Baum. He wouldn't detail the specific location, but said investigators were now scouring the area in the hopes of finding a clue that would point them to a suspect, who he called a "monster."
He said the grim discovery now marks a turning point in the investigation.
"For the last nine years we've not been able to definitively say what this was, beyond this was a missing child," Scott said. "...Now, the reality is we need to find a homicide suspect."
Scott said the Baum family is "understandably devastated."
"They had prayed we would find her alive and bring her home," Scott said. "That was not the outcome that the family wanted to hear."
No suspects have ever been named in the case.
Investigators have over the years released surveillance video, one showing a white truck and a man who went into a convenience store on the night Baum disappeared, reports CBS affiliate KIRO-TV. In October 2011, several search warrants were served at the business, storage unit and home of a man who police said was a person of interest in the case, the station reports. The man's business was on the route Baum would have taken to get home the night she vanished.
Last August, Scott said his office wanted to investigate any possible links between the disappearance and the case of three elderly brothers arrested in Seattle for allegedly possessing images of child sex abuse and other materials detectives say indicate the men spent the majority of their lives sexually abusing children.
Prosecutors say 82-year-old Charles Emery, 80-year-old Thomas Emery and 78-year-old Edwin Emery had the disturbing images in their North Seattle home along with writings that indicated desires to kill children and an "obsession" with young girls. Police also searched another home in Shelton, about 90 miles away from Seattle, where another now-deceased Emery brother lived until 2016.
Last year, Scott said he was particularly interested in that search because Shelton is about a half hour away from McCleary, where Baum vanished.
"They would have had an opportunity to be in the McCleary area at the time of Lindsey's disappearance," Scott told KIRO-TV at the time. "They certainly would have been the type of people that would have victimized a girl her age."
A flyer about Baum was found in the Shelton home, but there is no known connection between the brothers and the disappearance of Baum.
Scott urged anyone with information to come forward.
"There's someone out there we knows who did this and how this happened," Scott said.
Thanks for reading CBS NEWS.
Create your free account or log in
for more features.