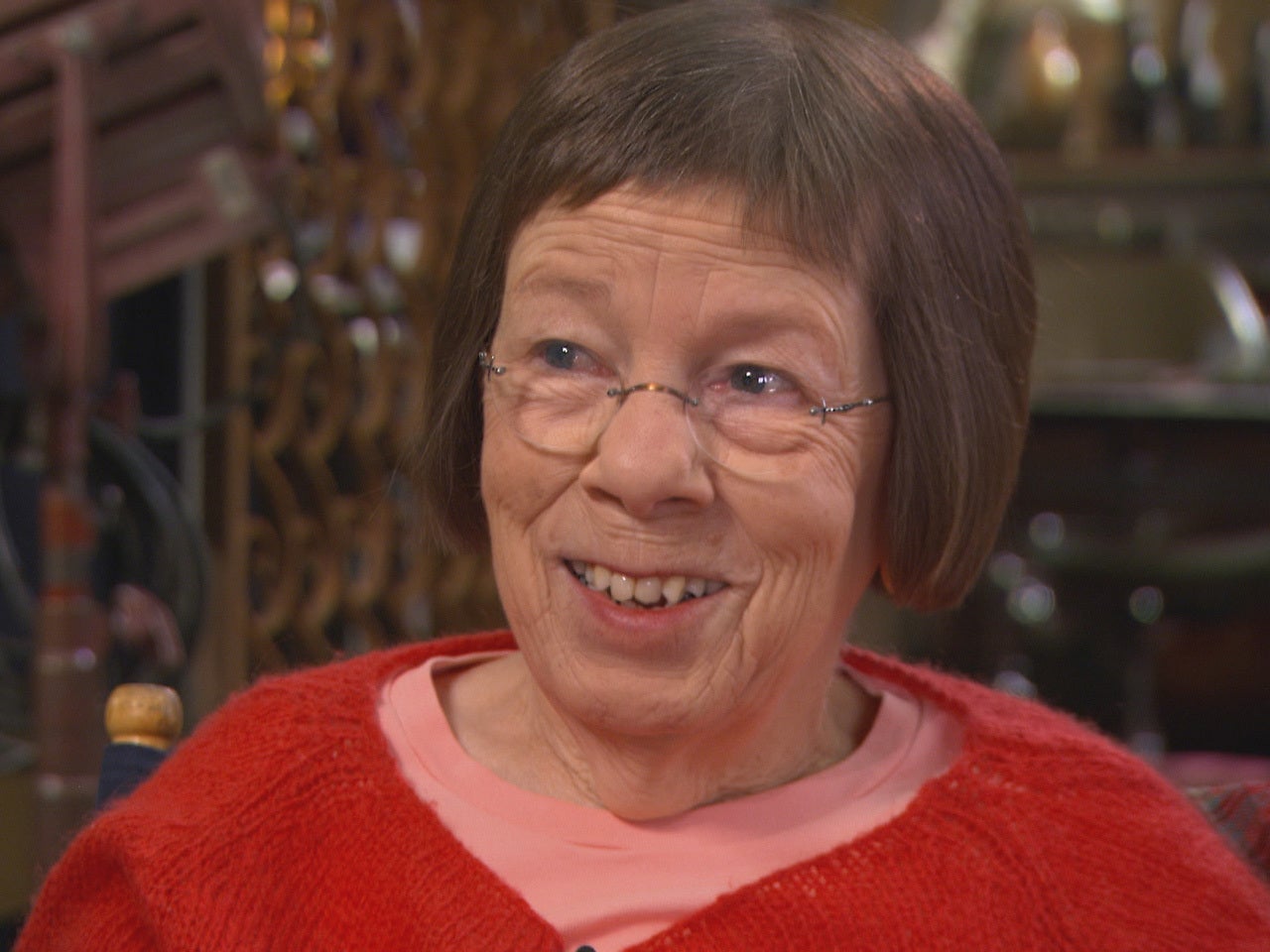 Linda Hunt: A towering talent
(CBS News) LINDA HUNT won the Oscar for Best Supporting Actress for her role as a MAN in the 1982 film "The Year of Living Dangerously." These days she's pursuing her craft on the set of a popular TV series, which is where Lee Cowan found her for this Sunday Profile:
She's hard to see on set sometimes -- lost amid the chaos of a busy day of shooting.
But once the camera finds Linda Hunt -- she nearly always steals the scene.
She plays Hetty Lange, the diminutive cloak-and-dagger boss who's in charge of the undercover federal agents of "NCIS: Los Angeles."
At 67 -- and just 4 feet 9 inches tall -- Hunt spends her days surrounded by actors who are half her age, and almost twice her height. But she says she has rarely felt so much at home.
"I do like it. I get a kick out of it!"
And the younger set gets a kick out of her, too. In fact, Hunt has taken home the Teen Choice Award for Best Actress in an action series the last two years in a row.
Her stage is a massive two-story set at Paramount Studios, where attention is paid to every prop, no matter how small. She showed Cowan a plastic cow "with a lot of correct anatomical things!"
Her sense of humor makes for a playful atmosphere backstage. There's even good-natured teasing, especially over the one thing she has and her co-stars don't: an Academy Award.
"They tease me about the Oscar, about having won the Oscar. But sweetly!" Hunt laughed.
"What is there to tease about winning an Oscar?" Cowan asked.
"Well, you know that I'm the only one who has it. And would I bring it to work?"
It was her performance in "The Year of Living Dangerously" that won her that Oscar back in 1984.
Hunt plays Billy Kwan, a male photojournalist who's hired by a rookie foreign correspondent in Indonesia, played by a young Mel Gibson.
Never before had an actor won an Oscar for playing the opposite sex.
She was so convincing as a man audiences were shocked when the credits rolled.
"I can't be a man. But I can embrace the head of a man, the intelligence of a man, the spirit of a man," Hunt said.
"Did you ever feel you'd get lost in him, that character?" Cowan asked.
"Yeah, yeah. When I ordered dinner up at the end of the day's shooting. I'd come back to my beautiful room and a guy would bring me dinner and refer to me as 'sir.' It was upsetting. It was upsetting. You say, did I get lost in it? And it was weird not to be able to turn it off, not to be able to come home at night and just be Linda."
But the transformation was worth it -- not just because it won her an Oscar, but because it settled the nerves of Hunt's parents, especially her father, who thought teaching might be a better career choice.
"I think up until I won that night, he always worried," Hunt said. "It was proof from people he didn't know, from a world he didn't know, that his baby girl was going to be all right."
Born in 1945, she grew up in Westport, Conn., and was always smaller than most.
"Everybody either wanted to take care of me or push me around, you know?" she said. "I was teased a lot, sure I was, of course. Fourth grade, fifth grade, sixth grade, everybody was taking their spurts except me. I was not growing up."
She was diagnosed with a form of dwarfism. Nothing would make her taller. But when her parents took her to her first Broadway show -- a production of "Peter Pan" -- Hunt realized the stage was a place she might at least feel taller.
"What was it about 'Peter Pan' that really struck you?" Cowan asked.
"That it was bigger than life," Hunt said. "And that in some sense, I longed to be bigger than life, because I wasn't."
"So what was it about acting that you thought could overcome all these other feelings that you felt?"
"You know what I think it was about? That I could pretend to be anything."
But she needed a calling card, something beyond her size. She began working on her voice -- trying to sound more authoritative than she looked.
"When I was 16, nobody else talked like me. Nobody else sounded like me."
"And there was a confidence in that?" Cowan asked.
"Oh, absolutely. That made me big."
The critics noticed. Off-Broadway, she won two Obie Awards. On Broadway, she was nominated for a Tony, from "End of the World."
Strong, independent characters suited Hunt the best, from Gertrude Stein's lover in "Waiting for the Moon," to a spark plug of a bartender in the western "Silverado."
But it was a comedy that introduced Hunt to a new generation of fans, when she played opposite her physical opposite -- Arnold Schwarzenegger -- in "Kindergarten Cop."
"What's it like being opposite Arnold Schwarzenegger? For me? Are you kidding? Maybe if I'm lucky, come up to his navel!" she laughed.
Both on stage and in person, you soon forget her stature. Just ask Karen Klein, who says Hunt's size was hardly the first thing she noticed. "I was kind of struck [by] Linda's corduroys," she said.
Those corduroys were the beginning of a 26-year relationship. They were married in 2008.
"Karen's six years younger, but I forgive her daily," Hunt said. "I do, I forgive you for being younger."
They are as open about their relationship as Hunt it about her future. "NCIS: Los Angeles" may be going strong, but she says she doesn't want her role to last forever.
"I look forward to a time when I don't have to work anymore," she said. "Which is close at hand, I think."
Her current contract will take her into her 70s. Not bad for a woman whose own parents feared might be too small to stand out on stage. Half a century later, their small wonder still has audiences looking up.
And what does Hunt think her parents would think now?
"They'd be so happy that I'm earning a check every week! A paycheck every week -- they would be thrilled!" she replied.
For more info:
Thanks for reading CBS NEWS.
Create your free account or log in
for more features.