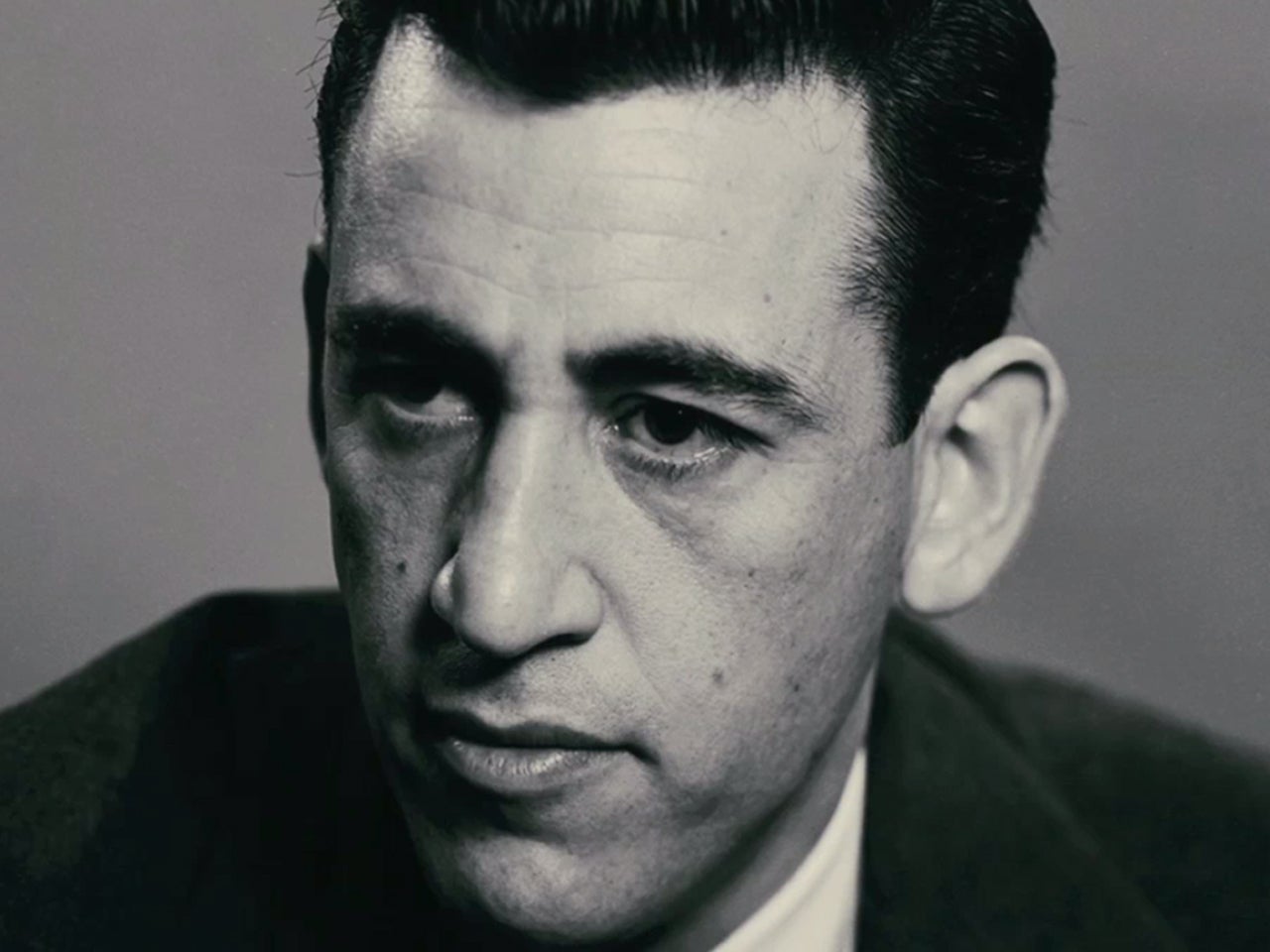 Lifting the veil of mystery from J.D. Salinger
(CBS News) Three years after his death, J.D. Salinger, author of the coming-of-age classic, "The Catcher in the Rye," is getting the attention he so ardently shunned in the last 50 years of his life. What was he doing all those years at his New Hampshire hideaway? As Anthony Mason will explain, new details are emerging that shed light on this man of mystery:
J.D Salinger's 1951 novel "The Catcher in the Rye" made him a literary sensation. But the author famously recoiled from fame.
"He turned his back on celebrity, before celebrity was celebrity," said filmmaker Shane Salerno.
He went looking for the man who created Holden Caulfield, the cynical teenager expelled from prep school who became, as one critic put it, "America's best known literary truant since Huckleberry Finn."
The book's publication in 1951 was called a revolution. Novelist Tom Wolfe said, "There had not been a voice like that." And actor Ed Norton said, "When you're a kid and read 'Catcher in the Rye,' you're just like, 'Oh my God, somebody gets it!' "
Salerno's new documentary, "Salinger," tracks the author's success (selling 60 million copies of "Catcher in the Rye"), and Salinger's abrupt retreat from it -- to a wooded compound in New Hampshire protected by a six-foot fence, a "bunker" from which he declined interviews and avoided photographers for nearly half a century.
The film recounts the years of Salinger's life post-"Catch in the Rye," in which he became "the Howard Hughes of his day."
A 40-year-old screenwriter known for action films, Salerno became fascinated by the Salinger myth.
He spent $2 million of his own money to make the film.
"I was just hooked, I was compelled," he told Mason. "And I began what was a nine-year detective story."
But Salinger was protected by a code of silence his friends refused to break.
Jean Miller's story is one of those Salerno uncovered. She told Mason, "I didn't want to talk about it because I knew [Salinger] didn't want me to talk about it."
"And you didn't talk about him for 60 years," said Mason.
"I know. I know."
"Were you worried about it being a betrayal?"
"Yes, I was. Certainly when he was alive," she replied.
But after Salinger died in 2010 at the age of 91, Miller agreed to talk.
When asked to describe their meeting, she said, "I was sitting at a pool, I was reading 'Wuthering Heights.' And he said, 'How is Heathcliff?' "
It was 1949, at the Daytona Beach Sheraton in Florida. Miller was 14. Salinger was 30.
"What did your mother think of this?" Mason asked.
"Well, exactly!"
Despite a warning from her mother, Miller struck up a friendship with Salinger: "We took walks on the beach every afternoon."
For the next five years, during the time Salinger wrote and published "Catcher in the Rye," he met frequently with Miller, and sent her dozens of letters.
"He wanted to go below the surface of your life," Miller said. "Jerry Salinger would say to me, a young girl, 'Do you believe in God?' No adult had ever talked to me [like that]. Not only that, no adult had ever listened to me."
"What do you think now he was attracted to?" asked Mason.
"My innocence. My guilelessness," she replied.
Salinger never spoke with Miller about his service in World War II. But on D-Day, he'd landed at Utah Beach, later saw action at the Battle of the Bulge, and visited a Nazi death camp.
"World War II is the ghost in the machine of all J.D. Salinger stories," said Salerno.
Salinger was hospitalized for "battle fatigue." Salerno believes he never really recovered. "It's fascinating because World War II made him as an artist, and broke him as a man."
The author's last published work appeared in The New Yorker in 1965.
But the documentary and a companion book assert Salinger was in fact writing all those years in the bunker -- and that he left major new works to be published beginning in 2015, including new material expanding upon the "Catcher in the Rye"'s Holden Caulfield.
After five years, Jean Miller' s relationship with J.D. Salinger ended the day after she made love with him for the first time.
"And I saw this glass curtain come down, and I just knew it was all over," she said.
She would see him fleetingly only more time.
"He once said to me, 'If you ever lose track of me, just read my stories,' " Miller said.
Now it appears the reclusive author has made sure we'll be keeping track of him for some time to come.
For more info:
To view the trailer for the documentary "Salinger," click on the video player below.
Thanks for reading CBS NEWS.
Create your free account or log in
for more features.