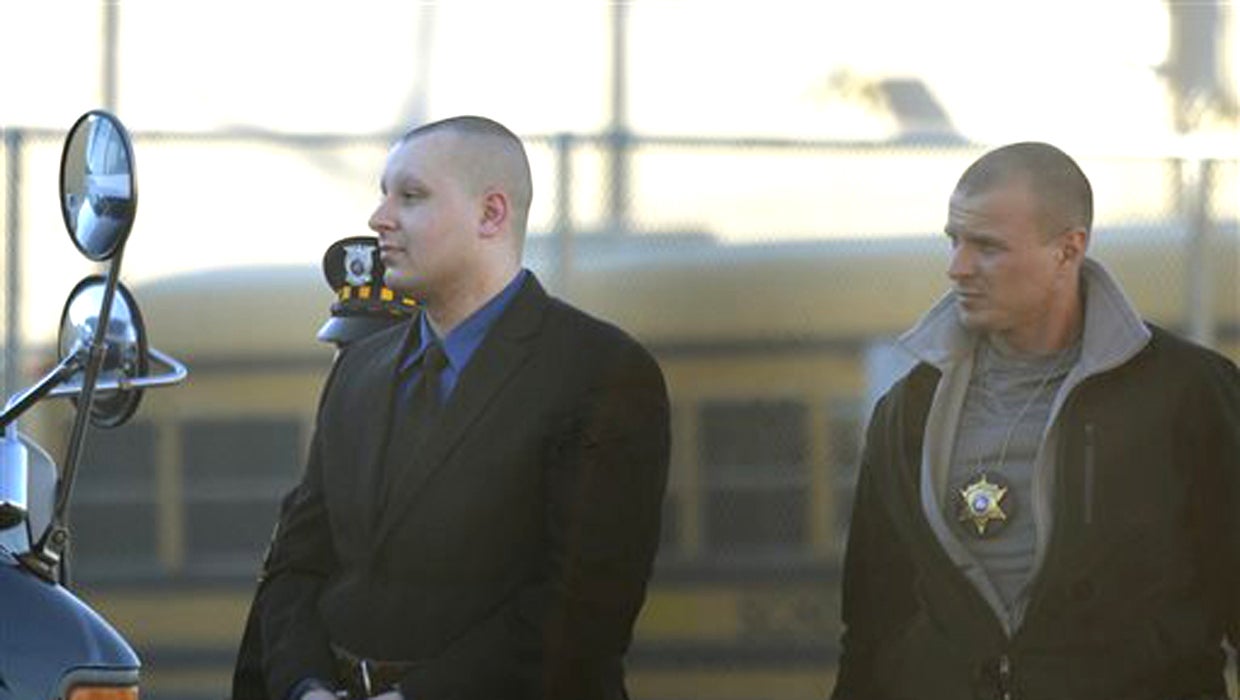 Life sentence for armored car murder, $2.3 million theft
PITTSBURGH — A former armored car guard was sentenced Tuesday to life in prison plus 10 to 20 years for killing his partner and robbing their truck of $2.3 million, but not before he asked the judge not to "lecture" him.
Kenneth Konias Jr.'s comments drew an audible gasp from the friends, relatives and co-workers of his victim, fellow Garda Cash Logistics guard Michael Haines.
Konias, 24, of Dravosburg, initially told Allegheny County Judge David Cashman he had no comments to make before sentencing. Cashman then reviewed the evidence and ridiculed Konias' trial claims that he had shot Haines in self-defense. The judge said that Konias plotted for months to steal the money — likely to impress a girl he wanted to date — and killed Haines during their Feb. 28, 2012, route because the other guard was all that stood between Konias and the small fortune.
"It became abundantly clear that Michael Haines was a dead man when he walked into the truck" that day, Cashman said.
"Your honor, may I?," Konias interrupted. Despite being told "no" by Cashman, Konias continued, "I was going to suggest that you not lecture me and that you can give me this sentence so we can all proceed."
Cashman resumed by telling Konias that, "You've already been shown mercy by the Haines family, by not requesting the death penalty. Consider yourself fortunate that you will not be on death row."
District Attorney Stephen Zappala Jr. opted not to pursue the death penalty after consulting with Haines' family. Zappala said he preferred to swiftly put Konias in prison forever rather than push for a death sentence that would likely result in years of appeals and increase Konias' notoriety.
Konias eluded capture for nearly two months before he was arrested in Pompano Beach, Fla., after a prostitute tipped off police.
Federal and local authorities determined Konias used the money to flee Pittsburgh and entertain strippers and prostitutes. Authorities recovered about $1.3 million of the stolen money and believe Konias spent the rest, including some given to a Florida cab driver who Konias believed could help him escape to Haiti.
Konias claimed he shot Haines only after they fought about a malfunctioning computerized scanner used to keep track of the money they picked up that day, most of it from Pittsburgh's Rivers Casino. Prosecutors said that was a ruse, and that the scanner worked just fine before Konias shot Haines from a few inches behind his head.
Haines' body was found inside their idling truck under a bridge.
"What makes this case difficult to contemplate is we have a person, the defendant, who is supposed to watch Michael's back. And yet he shot him in it, in the back of his head," said Assistant District Attorney Robert Schupansky, who called Konias a "ruthless, soulless, calculated killer."
Haines' family issued a brief statement through the DA's office.
"Though the action of the court today brings us a valued sense of closure, and we now have a chance to look forward, the loss of Mike will be with us every day," the statement said, echoing his mother's comments in the courtroom.
"For us, the impact of Mike's death is incalculable and immeasurable, and our lives will never be the same," said the mother, Ann Haines.
Thanks for reading CBS NEWS.
Create your free account or log in
for more features.