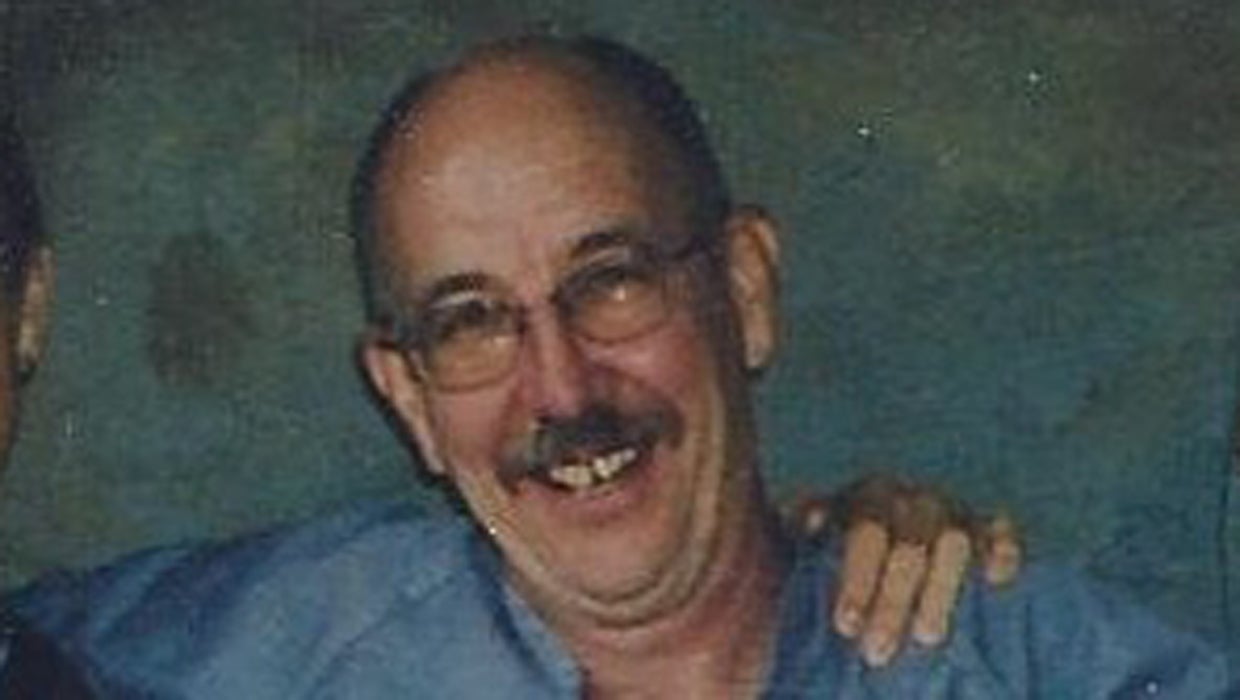 Life in prison for pot? As laws ease, some remain behind bars
NEW YORK - It's a fact that marijuana is becoming more widely accepted in the United States. Colorado and Washington State have already approved the drug for recreational use and a total of 20 states have approved it for medicinal use. A CBS News Poll conducted in January found fifty-one percent of Americans think the use of marijuana should be completely legal. Yet there are individuals still serving life in prison without parole for non-violent marijuana-related offenses.
"There's no logic to it," Beth Curtis, whose brother John Knock is serving two life terms plus twenty years for three marijuana-related conspiracy charges, told CBS News' Crimesider. "It's a cruel kind of conflict."
Knock, now 67, was indicted in 1994 in the Northern District of Florida on charges of conspiracy to money launder and conspiring to import and distribute marijuana as part of a reverse sting. He was sentenced in 2000 following a trial. Knock was a first time offender with no history of violence or drug abuse, according to Curtis, who started the website LifeForPot.com in 2010 to bring attention to her brother's case and identify similar cases.
While Curtis says she doesn't know an exact number of prisoners who are serving life without parole or de-facto life sentences for non-violent marijuana-related crimes, she lists 17 on her website and says she has a stack of others she is currently working to vet.
Knock has exhausted his right to appeal and Curtis says she is trying to file for clemency on behalf of her brother, but says they don't have a lot of resources to pay for an attorney.
In 2012, New York-based attorney Michael Kennedy filed a group petition for clemency on behalf of Knock and four other men serving life in prison for non-violent marijuana-related crimes. It was dismissed.
"I think that clemency would definitely be a positive step in the right direction in recognizing that we should not be enforcing these harsh punishments [for non-violent marijuana-related crimes]," Morgan Fox, a spokesperson for the Marijuana Policy Project, told Crimesider. "We've seen a lot of progress in legal change [when it comes to marijuana], but not too much in clemency."
"[Marijuana] is a Schedule I drug which puts it right up there with heroin and there's no logic to it," Curtis told Crimesider.
The Drug Enforcement Administration (DEA) defines Schedule I drugs as "the most dangerous drugs."
Rusty Payne, a spokesperson for the DEA, told Crimesider that since the Federal Drug Administration has not recognized smoked marijuana as medicine - and since Congress hasn't changed the law - the drug agency is not obligated to alter its Schedule I ranking of marijuana.
A budget proposal submitted by Colorado Gov. John Hickenlooper says his state's legal cannabis industry will bring in $133.6 million in taxes and revenues for fiscal year 2014-15. And in Washington State, an official forecast expects cannabis-related sales taxes, along with excise and licensing fees, to bring the state nearly $190 million in revenue between 2015 and 2019.
"It seems like such a hypocritical thing to have people serving life without parole for the same product that people are now scrambling around to make business on," John Knock's sister, Beth Curtis, told Crimesider.
Jeff Mizanskey, a 61-year-old Missouri man, can relate to the frustration of Knock and his family.

Mizanskey was sentenced in May 1994 to life in prison without parole for non-violent marijuana-related violations of Missouri law. He was arrested in late 1993 in a sting operation when he drove an acquaintance to buy seven pounds of marijuana. He was charged with intent to distribute for aiding and abetting, a Class B felony that was enhanced to a Class A felony due to Mizanskey's prior cannabis convictions. (In 1984 he pleaded guilty to felony possession of over 35 grams of marijuana and felony sale of a controlled substance; and in 1991, he pleaded guilty to felony possession of over 35 grams of marijuana).

Mizanskey was sentenced to life in prison without parole under Missouri's prior and persistent drug offender statute.

Tony Nenniger, a Missouri-based attorney, took on the case after meeting Mizanskey's brother in 2012.

Nenniger told Crimesider that when he heard about Mizanskey's case, he "could hardly believe it."

"The judge had to be crazy and the prosecutor had to be crazy. We need to have laws to tie their hands to (prevent) their ability to punish this extreme," Nenninger said.

Nenninger has filed a petition for clemency on behalf of Mizanskey to Missouri Governor Jay Nixon. It is currently pending and there is no deadline to act. A Change.org petition arguing for Mizanskey's clemency has garnered over 341,000 signatures.


"[Mizanksey] watches murderers get paroled on a daily basis... It just doesn't make sense," Nenninger told Crimesider. "He's exhausted all of his judicial remedies, so it's really up to the governor."

According to a November 2013 report by the American Civil Liberties Union entitled "A Living Death: Life Without Parole for Non-Violent Offenses," at least 3,278 prisoners in the U.S. are serving life without parole sentences for non-violent drug and property crimes. Nearly four in every five were convicted of crimes involving drugs, including marijuana.


Jennifer Turner, an ACLU human rights researcher and author of the report, told Crimesider she couldn't cite an exact number of individuals serving life sentences for marijuana-related offenses, but she did say she identified 7 state prisoners and 6 federal prisoners who fit into that category.


"It's incredible that someone could be sentenced to die behind bars for marijuana when it's entirely legal in another state," Turner said.


There are some changes she would like to see.

"With the stroke of a pen, President Obama and state governors could release these prisoners. Congress and state legislators could pass laws that would allow people to be re-sentenced," Turner said. "There needs to be more public pressure to say we don't think it's right in 2014 that someone could be locked up for the rest of their lives for a non-violent marijuana-related offense."

"It's really about telling our lawmakers that they should be doing the right thing and if they do the right thing, we will stand behind them."




Thanks for reading CBS NEWS.
Create your free account or log in
for more features.