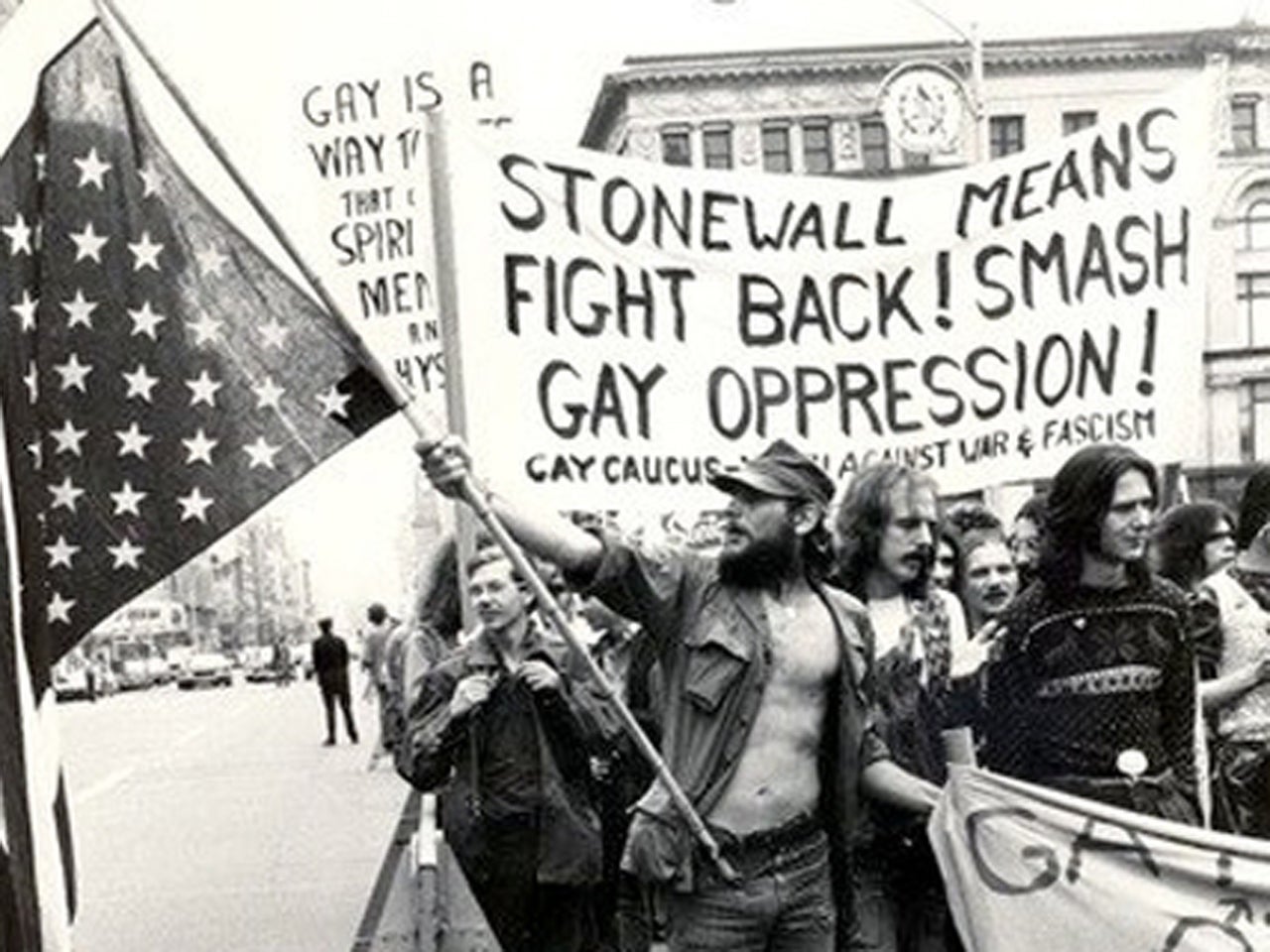 LGBT rights 45 years after the Stonewall riots
NEW YORK -- Days after the 10th Circuit Court of Appeals panel ruled that gay couples have a constitutional right to marry, making it more likely that the U.S. Supreme Court will hear the issue in the not-too-distant future, gay pride parades were reaching over one million supporters in New York, Chicago and San Francisco.
Pride parades come at a time when the movement is having success in the courts, and 45 years after the historic police raid in New York City that ignited the movement.
On June 28, 1969, in a gay bar called the Stonewall Inn on Christopher Street in New York City, a police raid sparked rioting, in what became the genesis of the pride movement today.
Almost 45 years later, the U.S. Mission to the United Nations sponsored a commemoration with the U.S. Ambassador to the United Nations, Samantha Power, actor Zachary Quinto, LGBT activist Bill Bahlman, and Alyx Steadman of the Trevor Project, a national 24-hour, toll free confidential suicide hotline for gay youths and youths questioning their sexuality.
The Stonewall raid, and the demonstrations in the days after, became a rallying cry to fight back against the force used against the patrons of the bar that night. And the speakers at the U.S-sponsored event saw the four-and-a-half decades since as filled with progress -- and backlash.
"Nearly 80 countries now have laws that criminalize LGBT individuals; in seven of them - and it'll be eight if Brunei continues along its path - consensual same-sex acts are punishable by death," Power said.
Power spoke of Uganda, whose president, Yoweri Museveni, signed into law the Anti-Homosexuality Act, which punishes first-time offenders with 14 years in jail, sets a life-sentence for other consensual same-sex acts, and broadly criminalized what was called the "promotion of homosexuality."
The subject of Uganda's new law is a hot topic in the corridors of the U.N. because its foreign minister, Sam Kahamba Kutesa was elected by the 193-member General Assembly to be its next president, starting in September.
Power also pointed to Russia and Nigeria for passing homophobic legislation. "We are witnessing an alarming backlash against LGBT rights, in so many parts of the world," she said.
Zachary Quinto, known for his role as Spock in "Star Trek," told CBS News before the panel discussion that the events at Stonewall turned the tide for LGBT rights. "The scale tipped - as it did as it does with any social issue," he said.
"Look at the legal landscape and the way in which that has changed in the past year; literally, you cannot call only expansion, that is leaps forward," Quinto said. "It is an unstoppable wave of momentum and social uprising and acknowledging, being framed in a way as never before, of equality and human rights."
"The effort required to restrict and to inhibit the lives of so many people outweighs the minimum effort required that people want to live fully and authentically," Quinto added.
But he too, sees the backlash. "Internationally, there are a lot of hurdles to clear that presented themselves in the last five or ten years, that warrant real effort and real attention to resolve," Quinto observed.
Eric Sawyer, a Civil Society Partnership Advisor at UNAIDS and cofounder of Housing Works, Inc., a non profit organization that houses homeless people with HIV, who attended the event at Roosevelt House in New York, told CBS News, "While it is pretty acceptable to be gay or lesbian or transgender in states like New York or California, there are still 29 states in the U.S. in which it is legal to fire someone simply because they are gay or lesbian. And in the U.S., in states like Texas, people are still being murdered, even in 2014, simply because they are gay, lesbian, bisexual or transgender; we have a long way to go."
Bill Bahlman, an LGBT activist and Associate Producer of the news program "Gay USA," who was on the panel, seemed to be talking to the next generation at the gathering. "Believe in yourself," he urged.
Power concluded her talk on an upbeat note, saying, "Without the relentless pressure exerted by this movement over the 45 years - we would surely be in a very different place as a nation today."
Thanks for reading CBS NEWS.
Create your free account or log in
for more features.