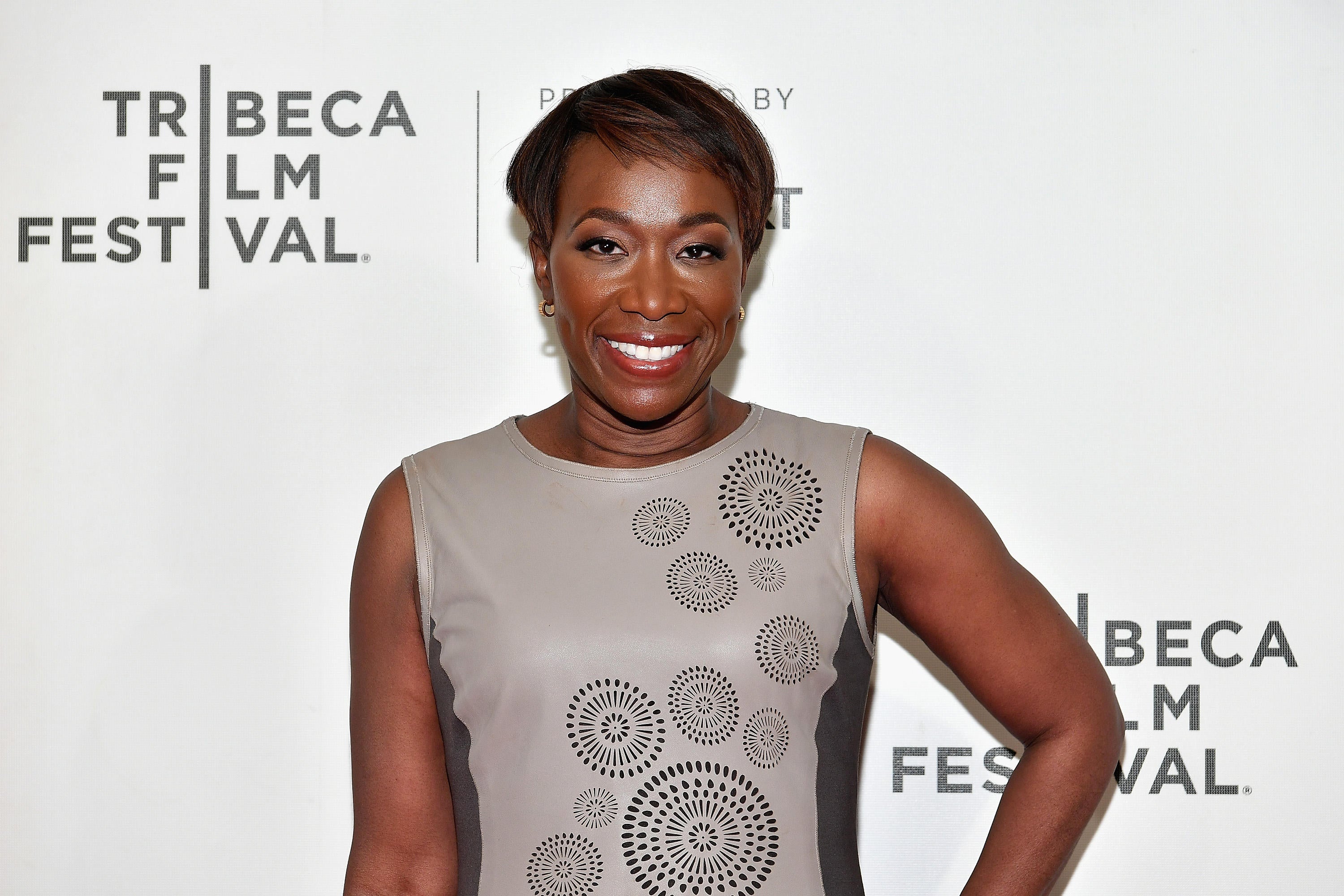 LGBT advocacy group rescinds award to Joy Reid
The LGBT advocacy group PFLAG is rescinding its award to MSNBC host Joy Reid after homophobic blog posts she allegedly authored years ago resurfaced. Reid has maintained that she was hacked.
In December, Reid apologized for other posts that resurfaced from her personal blog, but this week, more posts garnered attention. This time, Reid and her team said she fell victim to hackers. MSNBC says that Reid's lawyers alerted Google and the Internet Archive in December about the alleged hack.
MSNBC provided a statement to The New York Times from Jonathan Nichols, a cybersecurity consultant working on her case, who said Reid's blog was "breached" in December with "fraudulent entries" that were not consistent with the rest of her blog in terms of text and formatting. He also said that Reid's team has evidence that some of the posts making the rounds online were doctored screenshots.
The Internet Archive told the Times it has found no evidence that Reid was hacked.
Among the posts that surfaced in December were some that mocked former Florida Governor Charlie Crist and suggested he was secretly gay, Mediaite reported. One of the newly-surfaced posts muses about how "a lot of heterosexuals, especially men, find the idea of homosexual sex to be ... well ... gross" and notes that there are concerns that adult gay men "tend to be attracted to very young, post-pubescent types." Another refers to MSNBC host Rachel Maddow as "at the left-most end of the political spectrum" (at the time, neither Maddow nor Reid were on MSNBC).
Whether Reid was hacked or not, PFLAG took back its Straight for Equality in Media award from Reid.
In a statement, PFLAG National president Jean Hodges said, "When we extended our invitation to Ms. Reid to honor her at our 45th anniversary celebration, we did so knowing about the blog posts from the late 2000s regarding Charlie Crist. We appreciated how she stepped up, took ownership, apologized for them, and did better—this is the behavior and approach we ask of any ally. However, in light of new information, and the ongoing investigation of that information, we must at this time rescind our award to Ms. Reid."
Thanks for reading CBS NEWS.
Create your free account or log in
for more features.