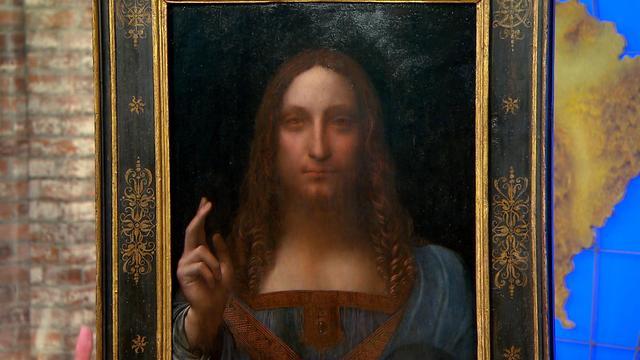 Up-close look at rarely seen da Vinci painting expected to sell for $100 million
"CBS This Morning" got a rare, up-close look at the last privately-owned painting by Leonardo da Vinci before it heads to auction at Christie's this weekend in New York City.
Alan Wintermute, a senior specialist at Christie's, joined "CBS This Morning" along with the painting itself to discuss the masterpiece's storied history.
The portrait is called "Salvator Mundi," which means "savior of the world" in Latin. It was created about 500 years ago and was thought to have been destroyed. The painting was long mistaken for a copy of the artist's work because it was heavily painted over.
"It was long known to have existed, it was known through copies and there were drawings for it by Leonardo in Windsor Castle, but it had been completely obscured by paint and it was sort of hidden in public view," Wintermute said.
Its restoration makes it one of about 15 known surviving paintings by the renowned artist. According to Wintermute, there is no question about the painting's authenticity.
While da Vinci is world-renowned as an artist, he actually finished very few paintings in his lifetime.
"He was not prolific, he was exploratory and a perfectionist and he often gave up what he had started so there are only about a dozen paintings that are finished," Wintermute said.
"Salvator Mundi" has been referred to as the "male Mona Lisa" for its similarly mysterious smile and shadowing on the face, and because it was painted around the same time as the "Mona Lisa."
The piece, which Wintermute said has been in the hands of a private European collector, is expected to go for at least $100 million at auction.
"Every time I see it, it has tremendous presence and power," he said.
Thanks for reading CBS NEWS.
Create your free account or log in
for more features.