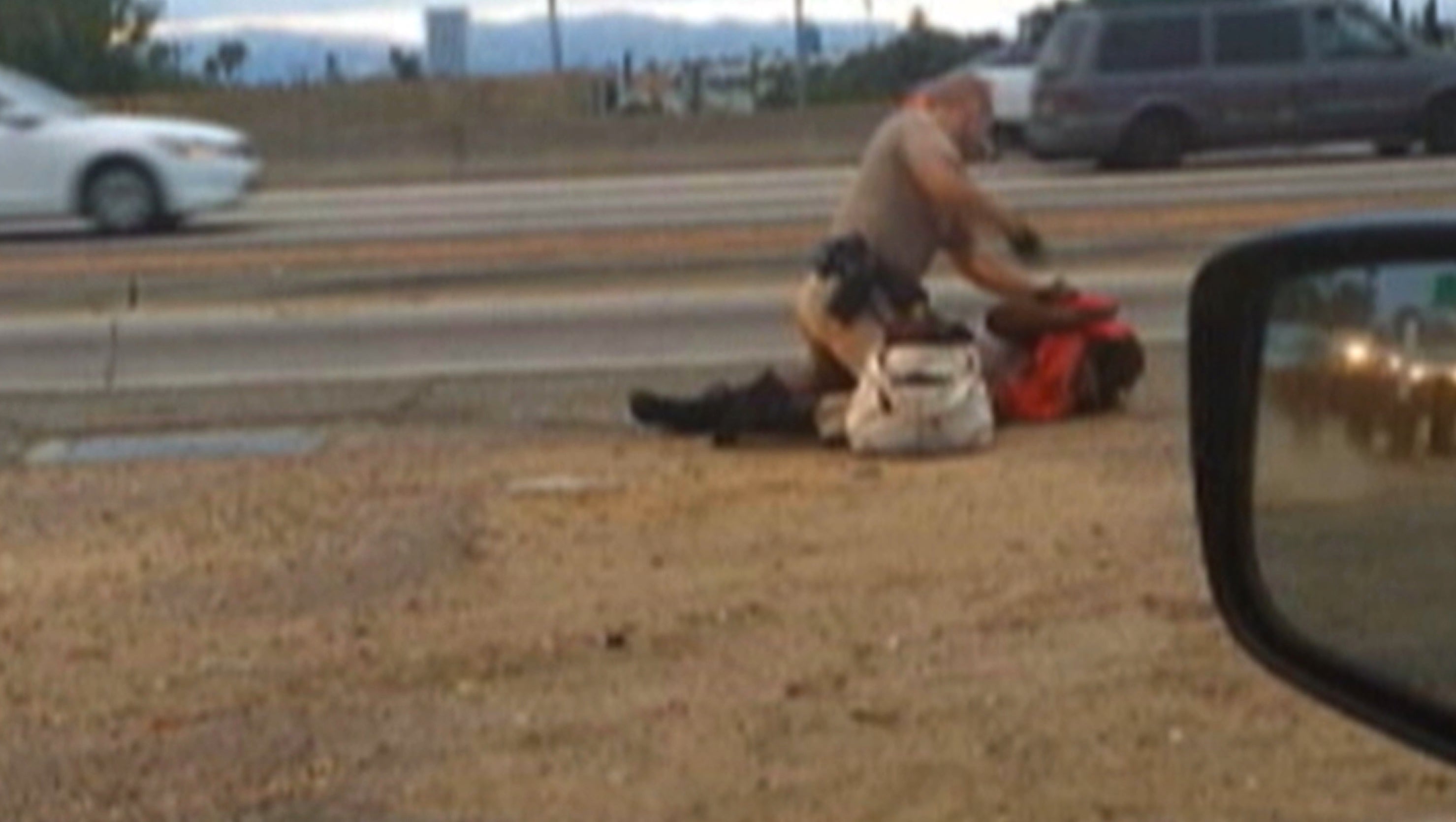 Lawyer for woman beaten by cop: "It's unacceptable"
A graphic incident in Los Angeles is under investigation after video emerged of a police officer beating a woman on the side of a highway.
The video was recorded along the Santa Monica freeway last Tuesday during the afternoon rush hour. In it, 51-year-old grandmother Marlene Pinnock is seen being pulled to the ground and pummeled by an unidentified California Highway Patrol officer.
It's unclear what Pinnock was doing walking along the highway at the time.
"The focal point of what she did on the freeway is simple. She got beat, savagely beat by someone who seemed to be trying out for mixed martial arts. And it's unacceptable," said the woman's attorney, Caree Harper.
Pinnock's daughter says police kept family members at bay for a week.
"They wouldn't let me see her. I don't know what was going on, but today was the first day that I was finally able to see her and talk to her and I just thank God that's she's alive," the daughter told reporters.
The arrest report stated Pinnock became "physically combative," forcing the officer to "place the pedestrian under arrest" with the help of a plainclothes officer.
The report also says Pinnock "did not advise of any" injuries, but Harper says her client is in pain.
"She has suffered multiple injuries. She is having to press ice compacts repeatedly on her body, face, arms, shoulders," the lawyer said.
Pinnock is currently in a medical facility under an involuntary psychiatric hold.
The officer is on administrative leave while the department investigates. The California Highway Patrol says there's no need for an independent investigation.
"Our internal investigation process is very, very detailed and thorough and it has credibility throughout the country," CHP Assistant Chief Chris O'Quinn said.
But some community activists are calling for a federal investigation.
Thanks for reading CBS NEWS.
Create your free account or log in
for more features.