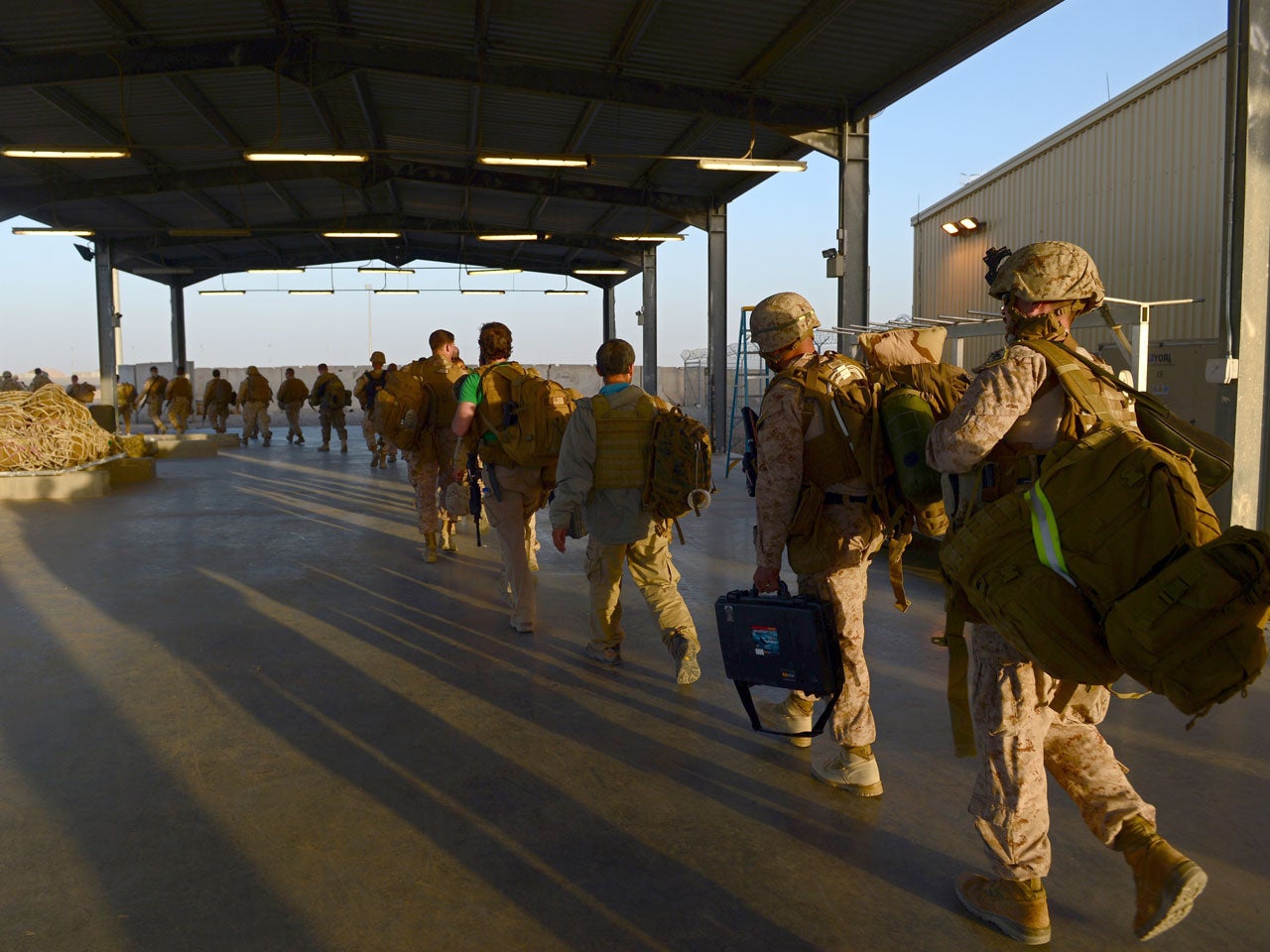 Last U.S. Marines leave their Afghan headquarters
HELMAND PROVINCE, Afghanistan - Every last Marine has left Camp Leatherneck in Helmand Province, headquarters of the U.S. Marine presence in Afghanistan for the past six years.
Dozens of flights over the last 18 hours ferried Marines and equipment - packed tightly into KC-130's and helicopters - to Kandahar Air Field in the neighboring province. The troops will spend several days there before flights are arranged to send them home.
At dawn, Marines vacated the guard posts along the perimeter of Camp Leatherneck, turning them over one by one to pairs of Afghan soldiers. This marks the official withdrawal of the U.S. Marines from the conflict in Afghanistan.
In total, Camp Leatherneck, Camp Bastion and the neighboring Afghan base comprise 6,500 acres of expansive desert that the Afghans will now maintain and secure as their own.
The base complex was turned over Sunday in a ceremony featuring British, U.S. and Afghan troops.
Thanks for reading CBS NEWS.
Create your free account or log in
for more features.