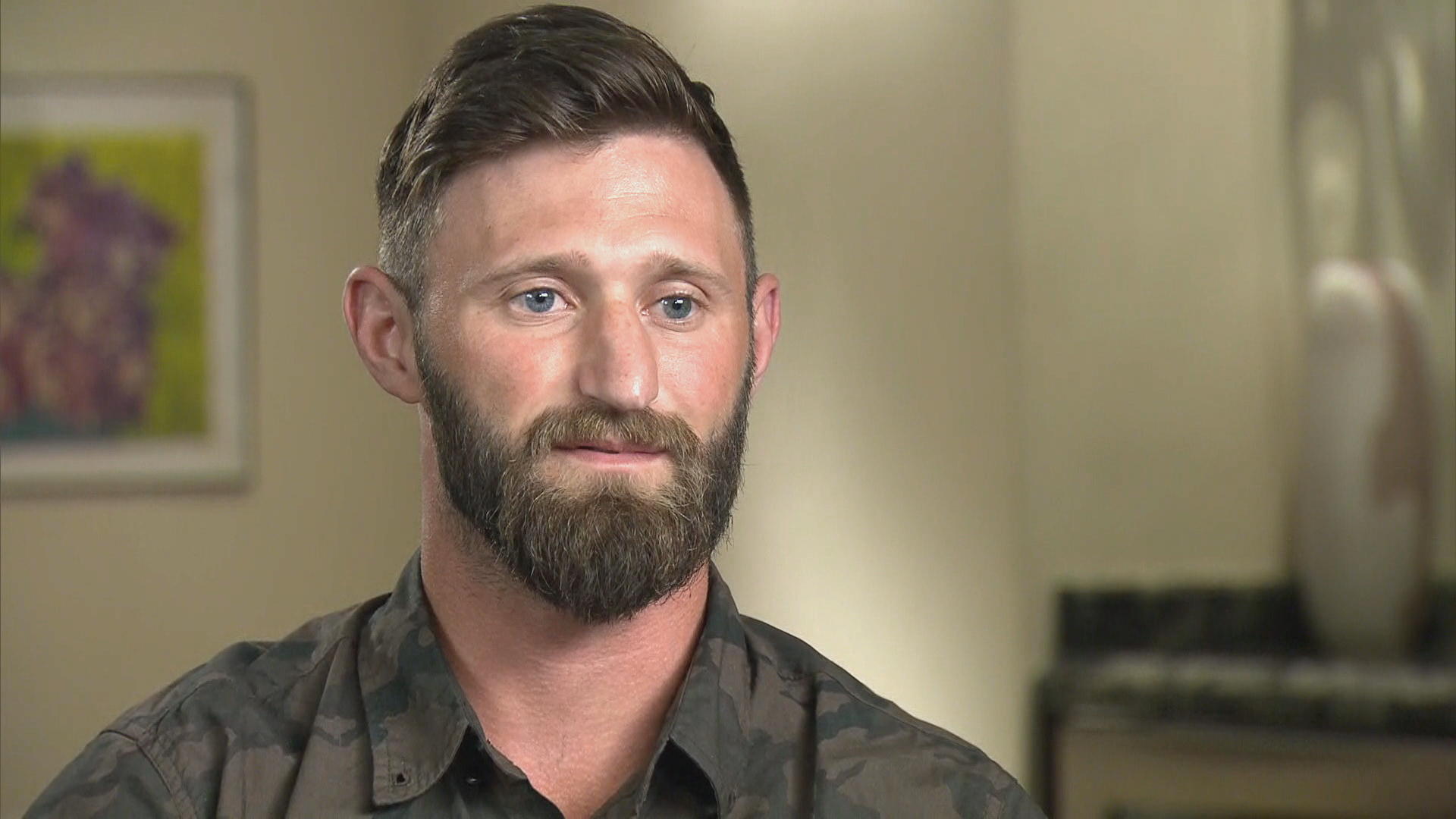 Veteran steals truck, transports dozens to hospital after Las Vegas shooting
Taylor Winston had remarkable poise less than 24 hours after Sunday night's deadly mass shooting at a Las Vegas country music concert. The Marine veteran ran from danger after a sniper opened fire on the crowd, but instead of leaving, he drove more than two dozen victims to the hospital.
Winston said he loaded some of the most critical victims into a stolen truck and sped to Desert Springs Hospital Medical Center – all before ambulances had arrived on scene, reports "CBS This Morning" co-host Norah O'Donnell.
"Me and a friend went and got a few drinks and found our other friends near the side stage and we just kind of posted up there to watch and enjoy the concert," Winston said.

Winston, and girlfriend Jenn Lewis, were dancing the two-step, stage right. Moments later, the gunfire began.
"People started scattering and screaming and that's when we knew something real was happening," Winston said.
Winston, Lewis and thousands of others needed to get to safety, but were boxed in by a fence.
"The shots got louder and louder, closer to us and saw people getting hit, it was like we could be hit at any second. Once we got to the fence, I helped throw a bunch of people over, and got myself over," Winston said. "It was a mini war zone but we couldn't fight back."
The 29-year-old veteran couldn't fight the threat, but he was able to drive.
"I saw a field with a bunch of white trucks. I tested my luck to see if any of them had keys in it, first one we tried opening had keys sitting right there. I started looking for people to take to the hospital," Winston said. "There was just too many and it was overwhelming how much blood was everywhere."
Victims squeezed into the backseat and spread across the bed of the truck.
"Once we dropped them off, we were like well, let's go back for round two and go get some more," he said. "I transported probably 20 to 30 people injured to the hospital."
Winston joined the Marines at age 17, eventually serving two tours in Iraq. In 2011, he was honorably discharged as a sergeant.
"I think a lot of my training in the military helped me in the situation. We needed to get them out of there regardless of our safety," he said.
Winston rejects the "hero" label. He said he saw many people – like him – doing good deeds.
"There was a lot of bravery and courageous people out there. I'm glad that I could call them my country folk," he said.

Winston says he is just 100 percent lucky that he was not injured or killed. He returned the keys to the owner of the truck Monday night. While he doesn't know which of his passengers survived, he feels confident that his decision made a difference.
Thanks for reading CBS NEWS.
Create your free account or log in
for more features.