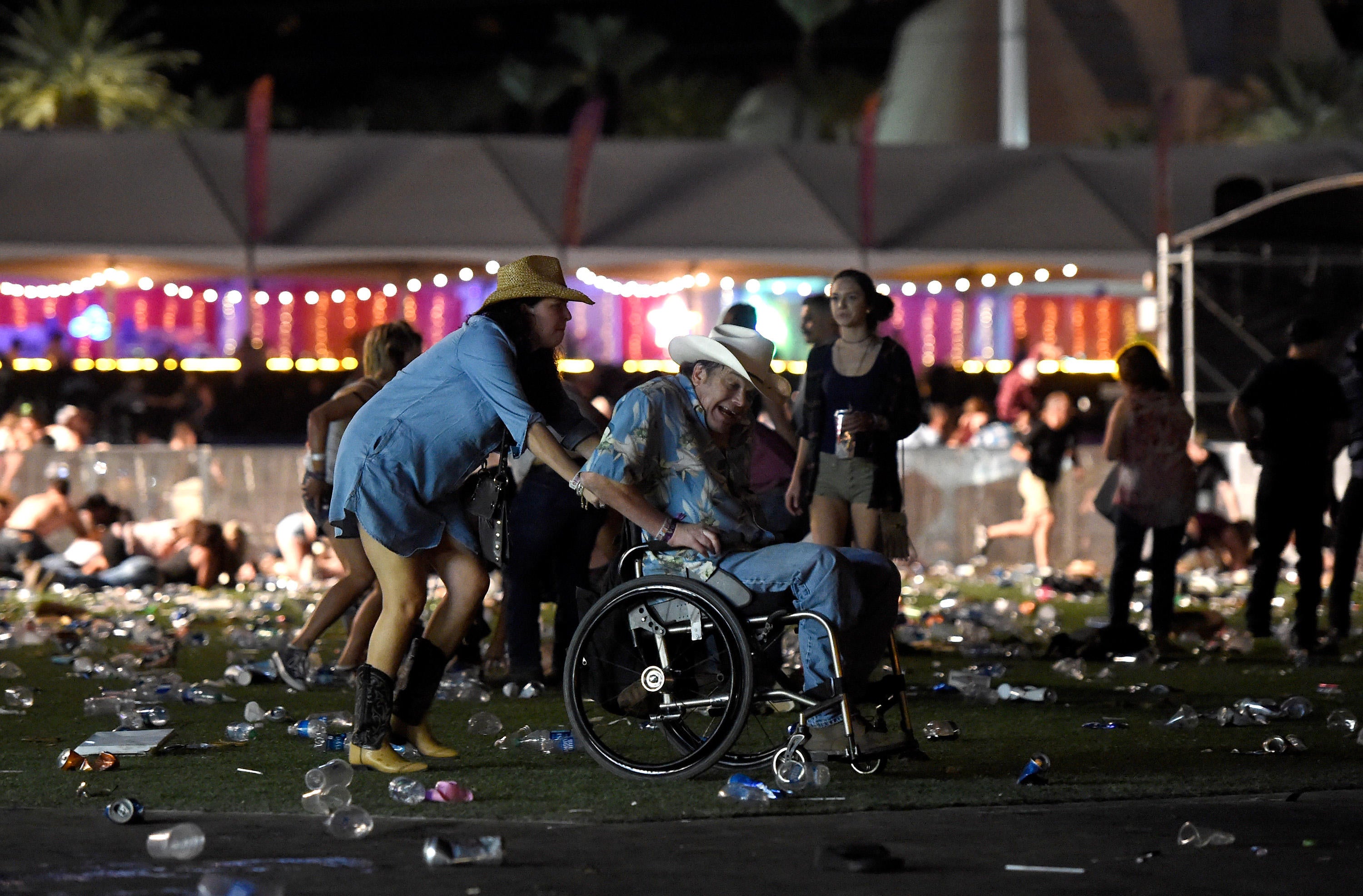 Nurse and man in wheelchair recount their daring escape from Las Vegas shooting
We're taking a closer look at a moment of remarkable selflessness during the Las Vegas attack. An incredible photo of a woman risking her own life to help a man in a wheelchair escape Sunday night's shooting has been seen around the world.
Nearly four days after they were targeted, George Cook and Lorisa Loy are talking about the now-iconic photo of their daring escape, reports CBS News correspondent DeMarco Morgan.
"Do I get on the ground? You know, jump out of my chair and get on the ground or stay in my chair? I chose to stay in the chair. That's when Lorisa came to me, to my right, and said 'hi George, I'm Meghan's mom, I'm gonna get you outta here,'" Cook said.
'I see that picture and I'm like, 'oh my God, gunshots were fired and I'm standing up straight,'" Loy said. "Yeah that kind of freaked me out a little bit. I can't lie, that did, but it's okay. It's all for the greater good, right?"
As hundreds of bullets darted past them, she tried to find Cook a path to safety.
"There's no way he could maneuver himself through this. There was rubbish everywhere," she said.
"You know, beer cans and trash, all sort of stuff was on the ground but we were able to push through that," Cook recalled.
Loy, an ICU nurse at Las Vegas Sunrise Hospital, suffered only a sprained ankle. But some wounds run deeper.
"At night when you're sleeping, you just can't get the gunshots out of your head," Cook said.
"My daughter, she saw a man die," Loy said.
Back home in San Francisco with his 11-year-old daughter and 13-year-old son, Cook says the selfless act was "heaven sent."

"I'm a single dad with two kids at home so it was real important that I'm alive. Maybe that's why this happened. Maybe that's why this person was sent to save me, to be there for the kids," Cook said.
The two have exchanged phone numbers and plan to keep in touch.
Thanks for reading CBS NEWS.
Create your free account or log in
for more features.