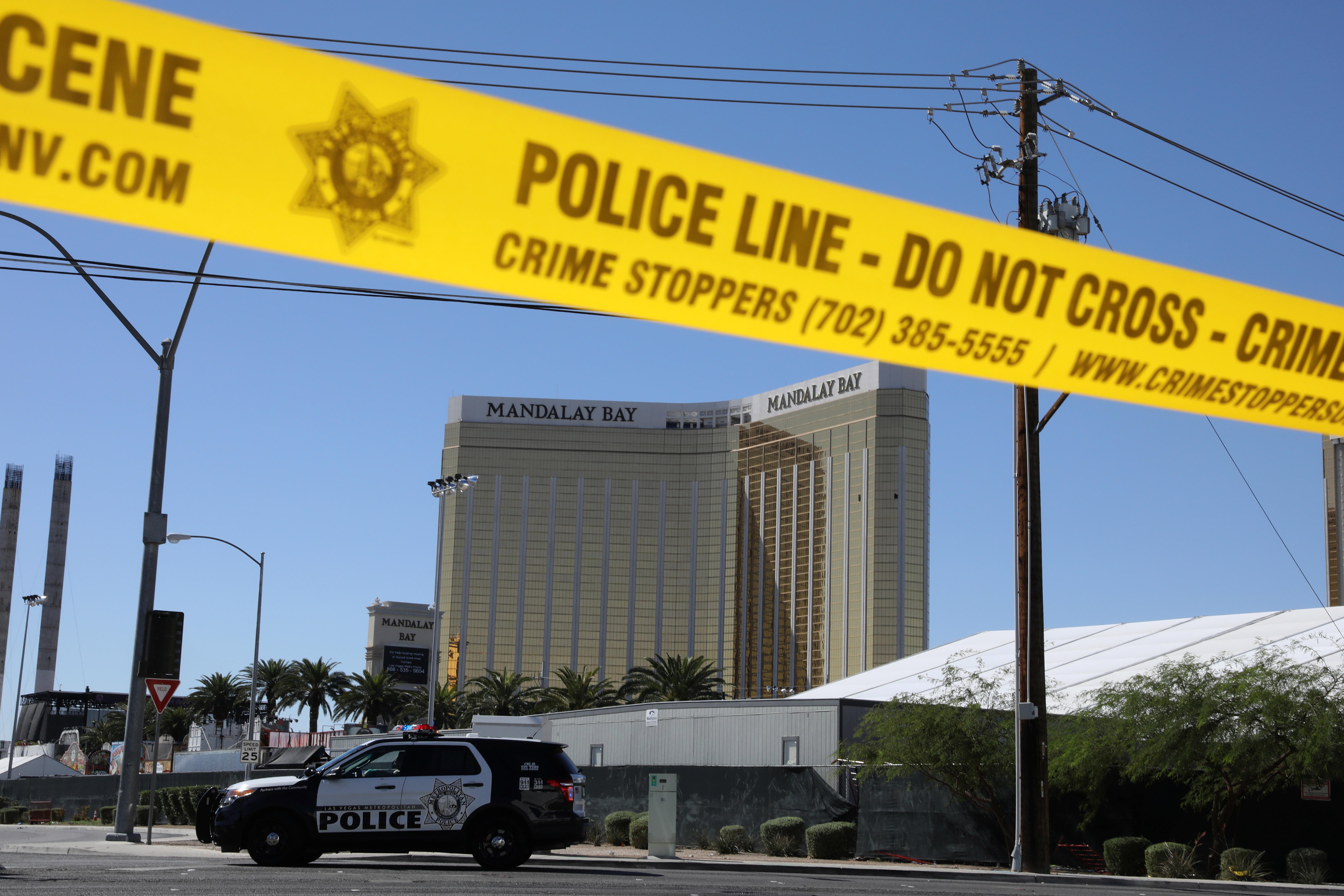 Questions linger as timeline shifts in Las Vegas shooting rampage
UPDATE: MGM, the owner of Mandalay Bay, issued a statement after this report aired saying they "cannot be certain about the most recent timeline that has been communicated publicly, and we believe what is currently being expressed may not be accurate."
"This remains an ongoing investigation with a lot of moving parts," the statement said. "As evidenced by law enforcement briefings over the past week, many facts are still unverified and continue to change as events are under review."
LAS VEGAS -- Law enforcement tells CBS News they're getting "a very good response" to billboards asking the public for help, but as the investigation continues, there is growing confusion about the security guard who was shot by Stephen Paddock and what happened next.
Tuesday on Nevada public radio, Undersheriff Kevin McMahill tried to clarify the shift in timeline provided by police, but only raised more questions when he said that a maintenance worker was also on the 32nd floor when Stephen Paddock fired the first shots.
"As the maintenance man as well is arriving in the hallway, they have some communication and they are just riddled with hundreds of bullets at this particular point," McMahill said. "We now know that he then went over and began shooting into the crowd."
McMahill wouldn't talk on camera, but discussed response time by hotel security and police.
"I can tell you that first responder resources were on the scene very, very quickly," McMahill said.
And officials also now say Paddock checked into Mandalay Bay three days earlier than originally thought.
Just last Friday, McMahill hailed the guard, Jesus Campos, as a hero for interrupting the shooter several minutes into the attack, saying the guard was a "brave and remarkable man."
"We believe that he [Paddock] was shooting into the crowd and then the security officer was shot during that event," McMahill said Friday.
Investigators tell CBS News they visited this shooting range just outside Mesquite, Nevada, believing Paddock may have taken target practice two days before he carried out his attack in Las Vegas.
Law enforcement sources also tell CBS News that Paddock may have used a freight elevator at Mandalay Bay before the shooting.
"He could have very easily been thought to have been that conventioneer, news media -- anything of that sort," said Las Vegas security consultant Tommy Burns.
CBS News contacted MGM, which owns Mandalay Bay, and they have declined to comment. Security experts say most guards do not carry guns in the casino but carry radios for quick contact with hotel management in an emergency.
Thanks for reading CBS NEWS.
Create your free account or log in
for more features.