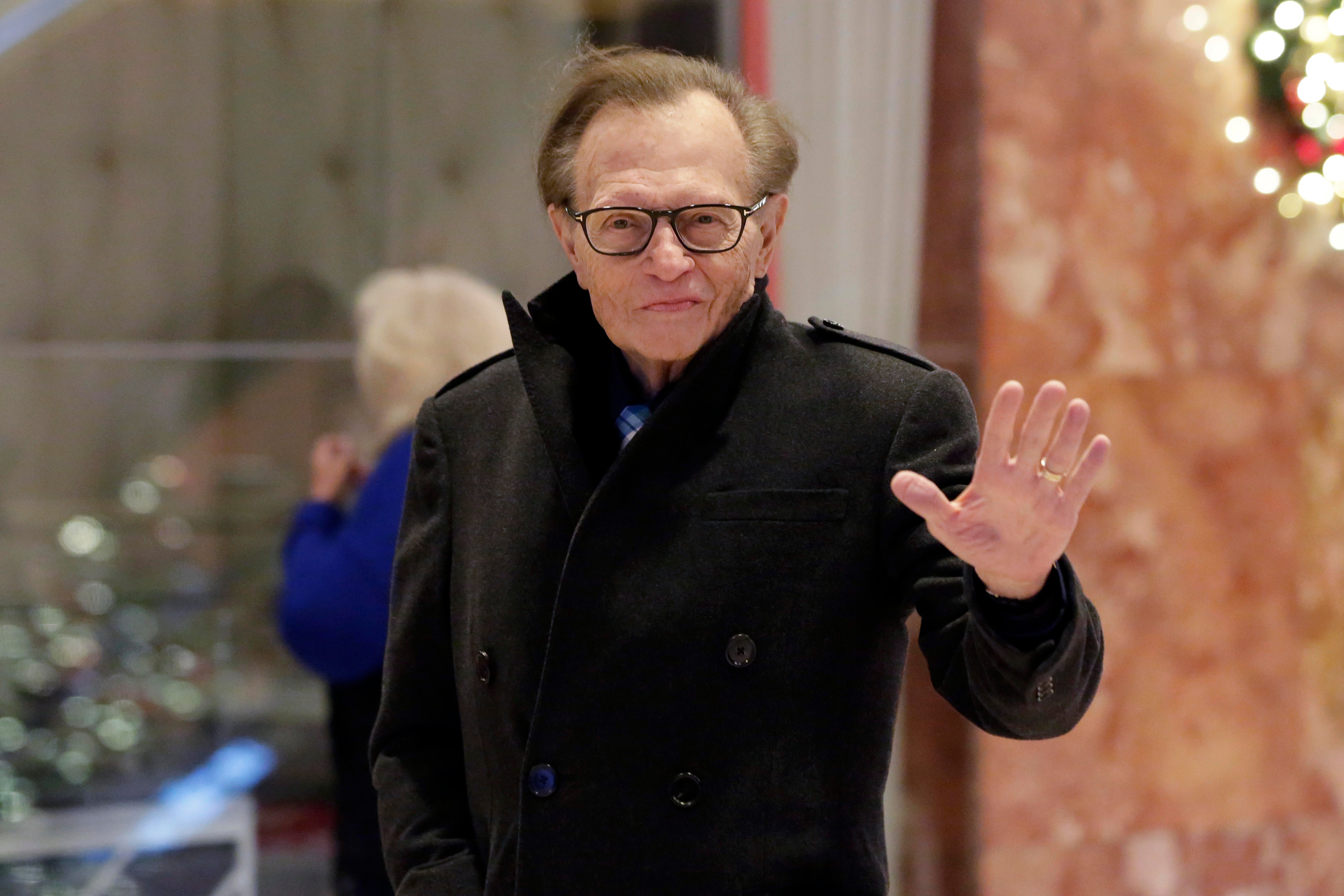 Larry King says he had Stage 1 lung cancer
Larry King revealed to "Extra" host Mario Lopez that he was diagnosed with Stage 1 lung cancer and had surgery earlier this summer. King told Lopez he was lucky that his doctor caught a "small spot" during a routine X-ray.
"It was really strange, Mario," said King. "I have a checkup every year. I've gone through a lot in my life — I've had a heart attack and heart surgery. Part of my checkup is the chest X-ray, and that is the protocol. I do it every year... it was always normal. Then the doctor says, 'I see a little spot here. Let's do a CAT scan,' so they do a CAT scan, and they say, 'Let's do a PET scan'… I don't think there are any other scans."
King said his doctor told him, "You have a small [spot]" and suggested he remove it. King had surgery in July at Cedars Sinai in Los Angeles.
"They took it out," he said. "It was malignant." He added that he was grateful for the chest X-ray because it could have progressed otherwise.
King said he went back to work just a week later at "Larry King Now" on Ora.TV and that he isn't worried about his cancer because his doctors caught it so early.
Now, King said he will get a chest X-ray every six months. He said he used to be a smoker until he had a heart attack, which is when he completely quit.
"Thirty years later, I said to the doctor, 'Is this connected with that?' 'Absolutely,'" he added.
Thanks for reading CBS NEWS.
Create your free account or log in
for more features.