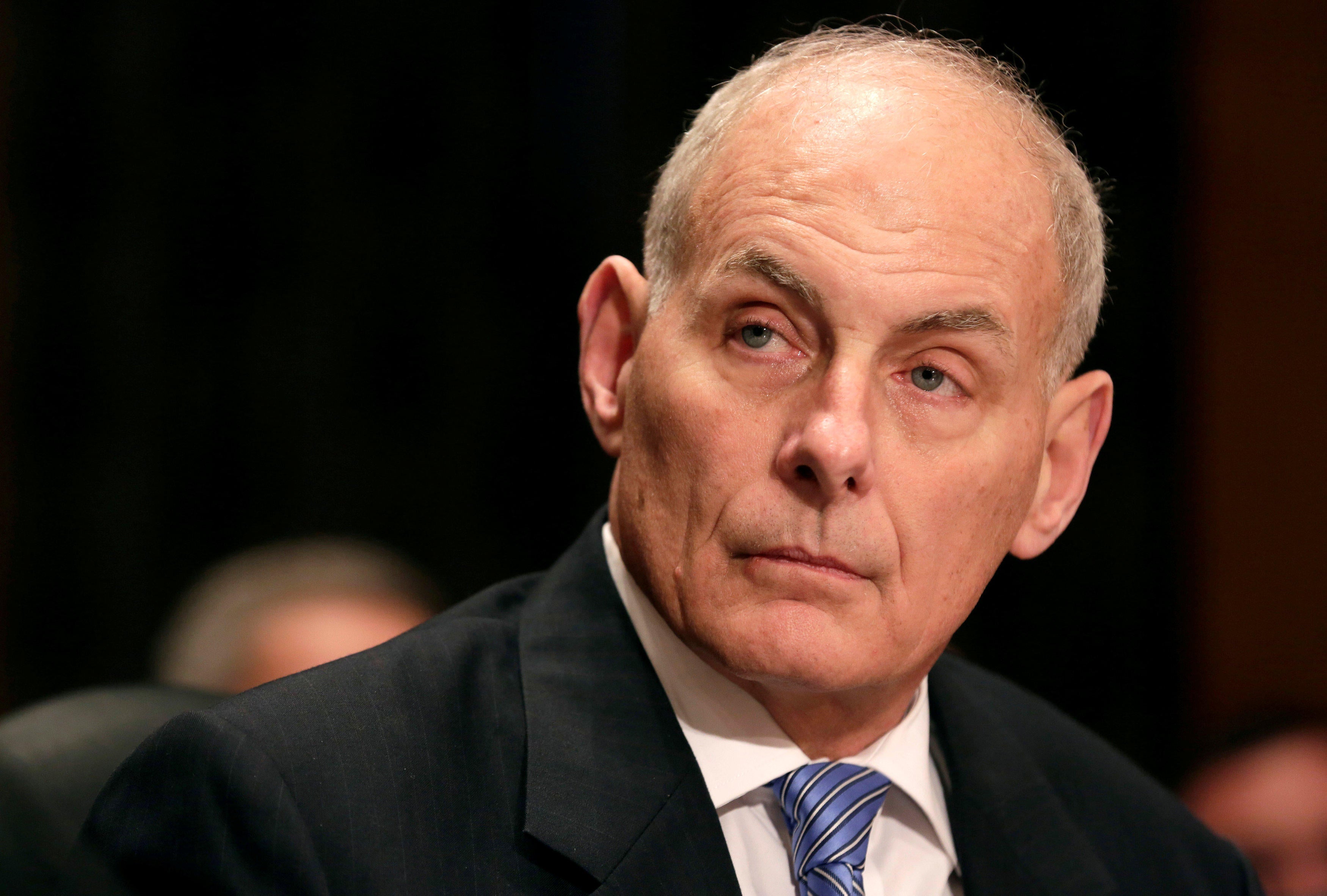 Laptop ban prompted after explosive test destroyed airplane, DHS chief says
WASHINGTON -- A temporary ban on large electronics in carry-on luggage on flights to the U.S. from eight countries announced in March came after an explosive destroyed an airplane during a test, Homeland Security Secretary John Kelly said Wednesday.
The ban was lifted on Wednesday after overseas airports and airlines satisfied new security screening requirements set by the Department of Homeland Security (DHS). DHS demanded last month that airlines around the world step up security measures for international flights bound for the United States or face the possibility of a total electronics ban for planes.
In March, the Transportation Security Administration (TSA) announced the temporary ban on large electronics in passenger cabins on non-stop flights from 10 airports in eight countries in the Middle East and North Africa.
A U.S. intelligence official tells CBS News senior investigative producer Pat Milton that the ban was prompted by strong, credible intelligence about a possible plot to use explosives hidden in a laptop to try to bring down a commercial airliner. Intelligence suggested that terrorists were moving forward with the plot, possibly even seeking a carrier to bring the device onboard an aircraft, the source said.
At an appearance at the Aspen Security Forum on Wednesday, Kelly said the TSA had developed and tested an two devices containing explosives hidden in large electronic devices.
"Having been around explosives all my life, the device as described to me had an amount of explosive on it that I just did not believe could destroy an airplane in flight," said Kelly, a retired Marine Corps general. "So, we tested it, on a real airplane, on the ground, pressurized. To say the least, it destroyed the airplane."
Kelly said he was not confident the security procedures at overseas airports were strong enough to detect a similar device, prompting the March ban.
The threat has eased somewhat, the intelligence official said, in part due to the implementation of enhanced security measures. But the U.S. believes terrorist groups -- particularly al Qaeda in the Arabian Peninsula (AQAP) -- remain determined to bring down a commercial aircraft.
The 10 airports in the Middle East and North Africa have implemented enhanced security measures required by the U.S. since the ban in March. Those enhanced measures were verified by U.S. officials before the ban was lifted.
A DHS official tells CBS News transportation correspondent Kris Van Cleave that the department will continue to make security improvements as threats change and new dangers emerge.
Travelers flying to the U.S. from nearly 300 international airports, including those in Mexico and Canada, are now subject to stepped-up security measures that include stricter screening for electronic devices larger than cellphones.
The regulations could include asking passengers to present larger electronic devices for inspection and prove that they can be powered on.
Thanks for reading CBS NEWS.
Create your free account or log in
for more features.