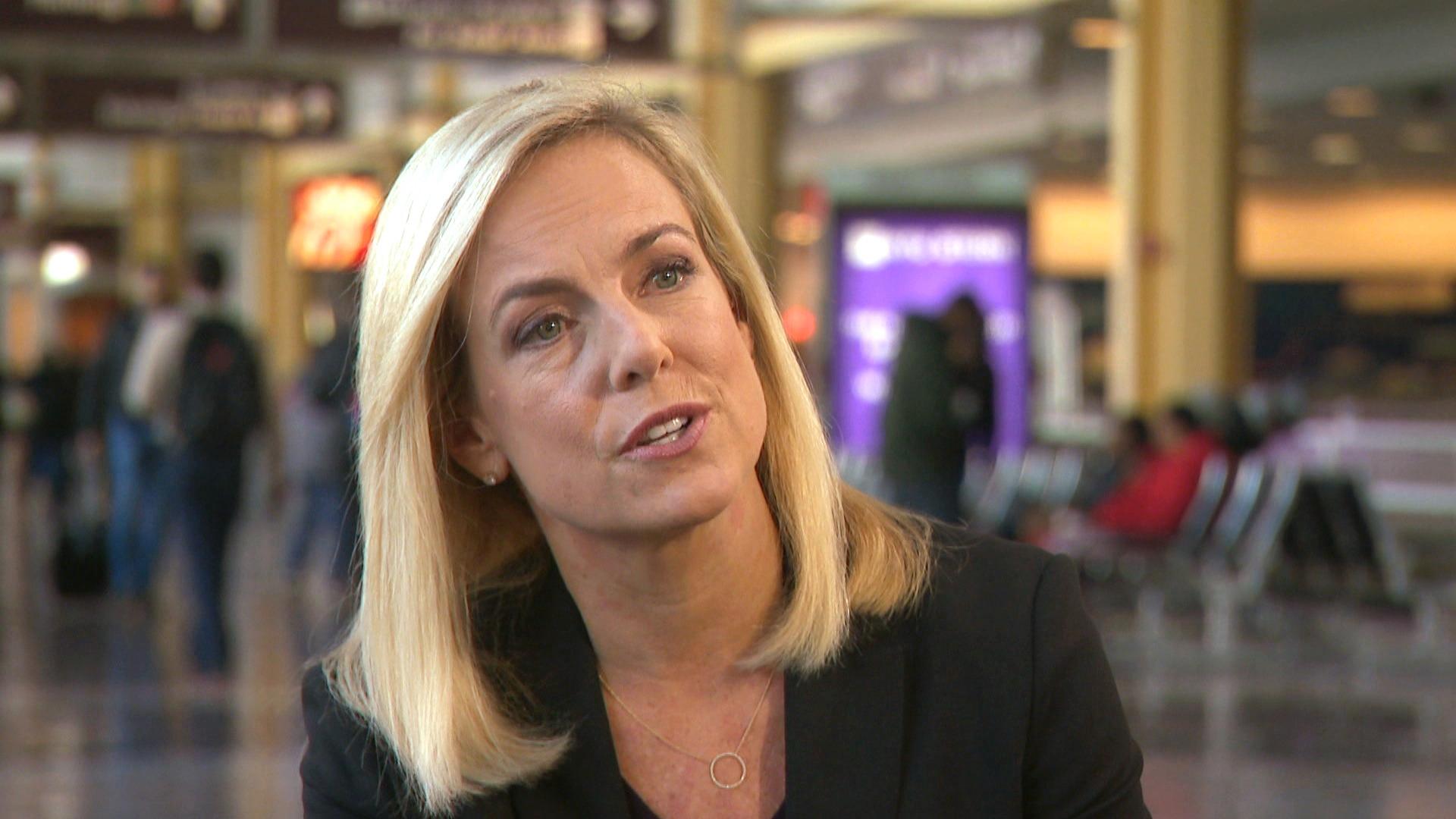 DHS Secretary on Trump's reported vulgar comments, DACA policy
Kirstjen Nielsen, President Trump's Homeland Security secretary, tells CBS News that immigrants in the Obama-era Deferred Action for Childhood Arrivals program, or DACA, need to follow the law. She was in the Oval Office during last week's "impassioned" White House meeting on DACA where Mr. Trump reportedly described African nations as "sh*thole countries." "CBS This Morning" co-host John Dickerson asked Nielsen about the meeting and the president's views on immigration.
John Dickerson: The president made a broad characterization when he talked about people who came from Haiti and African countries versus people from Norway. So why is he making broad characterizations about people who come from those countries, when you're saying U.S. policy's trying to move away from broad characterizations and move towards people?
Secretary Kirstjen Nielsen: I think the context of that conversation – there was so much covered in that meeting. But part of the conversation was really focused on this merit-based concept. So he had just met with the prime minister of Norway – was very impressed with what she told him about successes that Norway has experienced. So he was just using that as an example of a place that accepts immigrants in part based on merit.
Dickerson: Let me ask you about your testimony on Tuesday. Senator Durbin, who was in this Oval Office meeting about which there has been so much discussion, is going to be there. What if he asks you whether you agree with his representation of the meeting?
Nielsen: I have no problem repeating what I've said. I just don't – I don't – that's – I don't – that's not a word that I remember being used. It was very impassioned. People on all sides feel very strongly about this issue, frankly, as well as they should. There were a lot of conversations happening at the same time. It's not a particular phrase that I heard.
Dickerson: Let me ask you about Deferred Action for Childhood Arrivals. There is a chance that that might not get worked out based on the way things seem to be going.
Nielsen: I hope it will.
Dickerson: If it's not, what does the Immigration, Customs and Enforcement agency do with these kids who are here?
Nielsen: It's not gonna be a priority of the Immigration and Customs Enforcement to prioritize their removal. I've said that before. That's not the – that's not the policy of DHS.
Dickerson: So, if this doesn't get worked out and I am a Dreamer, the way I'm supposed to read what you just said is this is not going to be a priority of ICE?
Nielsen: If you are a DACA that's compliant with your registration, meaning you haven't committed a crime, and you in fact are registered, you're not priority of enforcement for ICE should the program end.
Dickerson: And is that in perpetuity?
Nielsen: That'd be in perpetuity. That, of course, that means you can't commit a crime.
Dickerson: Sure.
Nielsen: And we will enforce the law.
See what Nielsen had to say about a new DHS report on terrorism-related offenders and why she thinks the U.S. needs to "continually vet" some legal residents.
Thanks for reading CBS NEWS.
Create your free account or log in
for more features.