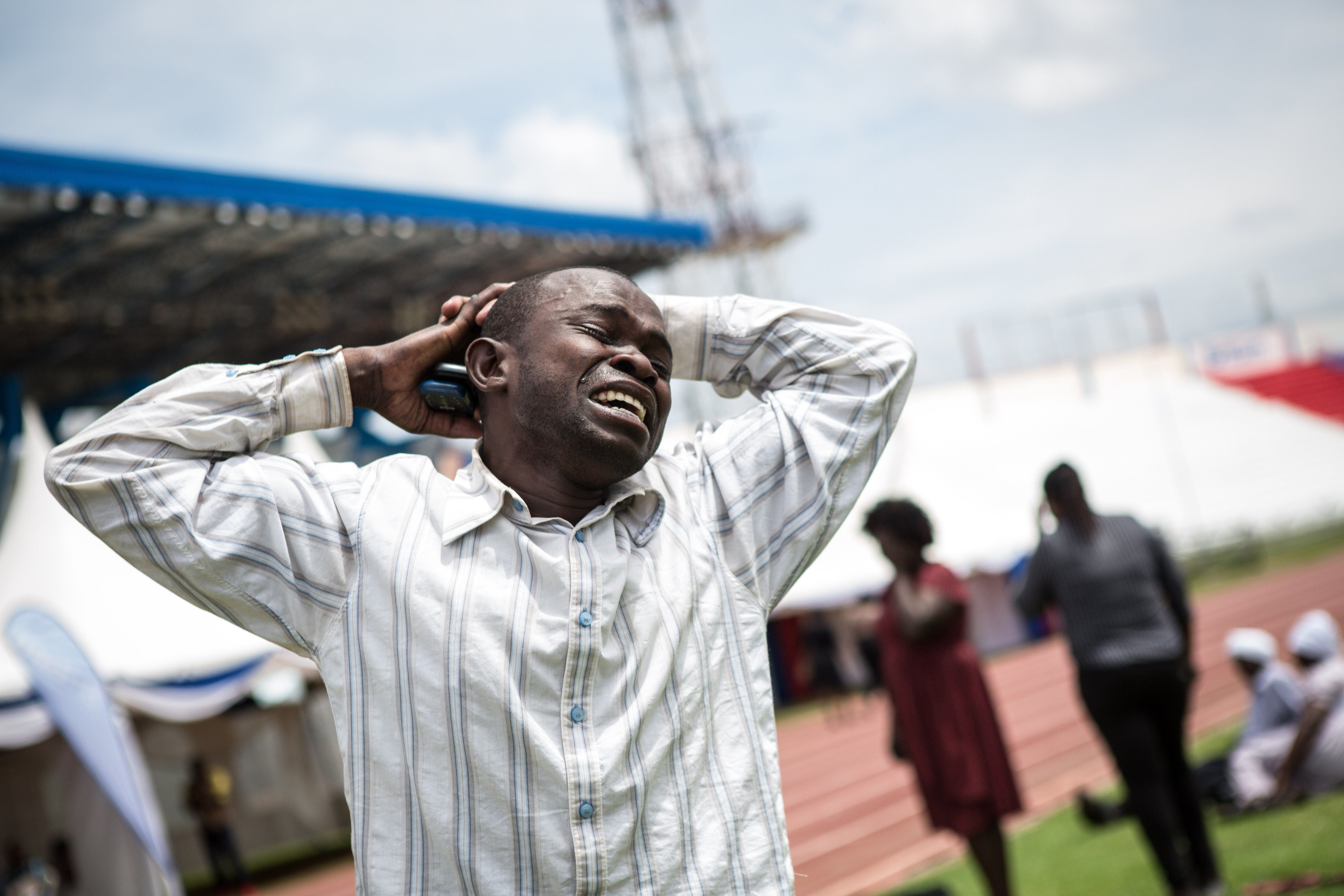 In Kenya, grief turns to anger over college massacre
NAIROBI, Kenya -- Kenya launched airstrikes against Islamic militants in Somalia following an extremist attack on a Kenyan college that killed 148 people, a military spokesman said Monday.
Warplanes attacked positions of the al-Shabaab militant group on Sunday afternoon and early Monday morning, said Col. David Obonyo of the Kenyan military.
Al-Shabaab, an al Qaeda-linked group based in Somalia, claimed responsibility for the college attack Thursday in the Kenyan town of Garissa. Four gunmen died in the assault.
The air strikes occurred in the Gedo region of Somalia, Obonyo said.
"This is part of continuing operations, not just in response to Garissa," he said.
Kenyan President Uhuru Kenyatta had vowed harsh measures against al-Shabaab following the slaughter at Garissa, which is near the border with Somalia.
But as CBS News correspondent Debora Patta reports, the harsh measures come too late for the families who lost loved ones in the Garissa attack.
Each day they line up outside the Chiromo mortuary in Nairobi, waiting to enter and confirm the identities of their slain loved ones. Many leave the building distraught, unable to walk on their own as they're overcome with grief.
But for many, Patta says that grief is quickly turning to anger; it took Kenya's police almost 10 hours to get their elite units to the Garissa college during the attack. Once on the scene, crack squad killed the gunmen within about half an hour, and bereaved families want to know why they weren't there far sooner.
Government officials in Kenya were quick to reject claims of any security lapses.
Speaking to Patta, Kenyan Foreign Affairs Minister Amina Mohamed rejected arguments that her government failed to take warnings of imminent terror attacks seriously enough.
"You know what, there was 9/11. There was July 7th in London. There was (Charlie) Hebdo. There were also warnings there. Right? So if warnings are ignored, it's not something that's the result of one country, one region. Today, nobody knows when the next attack will be and where it will be," she told CBS News.
Mohamed said she was angry over the attack, but would not say which government agencies or officials should be held responsible for the slow response, if any.
"We need some understanding. We need some sensitivity," she said. "So you allow us to hurt, you allow us to mourn, let's bury our dead, let's treat our injured. This discussion can be for another day."
Kenya has troops in Somalia as part of an African Union force to attack al-Shabaab and shore up the beleaguered Somali government. Kenya has carried out airstrikes before.
Al-Shabaab said it attacked students at Garissa College University as a reprisal for Kenya sending troops into Somalia.
On Sunday, the son of a Kenyan government official has been identified as one of the gunmen who attacked the college, authorities said Sunday.
Abdirahim Mohammed Abdullahi, one of the Islamic extremists who attacked Garissa University College, was the son of a government chief in Mandera County, Interior Ministry spokesman Mwenda Njoka told The Associated Press.
The chief had reported his son missing last year and said he feared that he had gone to Somalia, said Njoka. All four attackers were killed by Kenyan security forces on Thursday, said police.
Thanks for reading CBS NEWS.
Create your free account or log in
for more features.