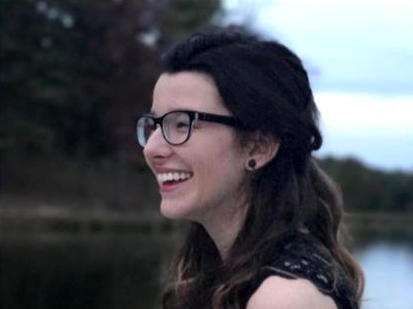 Mother says daughter called her before dying in Kentucky school shooting
One of the two teenagers killed in a shooting at a high school in Kentucky on Tuesday called her mom during the gunman's rampage, the mother said. Secret Holt told WKRN-TV that her 15-year-old daughter Bailey Nicole Holt called her after the mother initially couldn't reach her daughter.
"She called me, and all I could hear was voices and chaos in the background," Secret Holt told the station. "She couldn't say anything, and I tried to call her name over and over and over, and she didn't responded, so we rushed to the high school, and they wouldn't let us get through."
Secret Holt described Bailey as "a perfect sweet soul" and called the tragedy "unbearable for our family."
Preston Ryan Cope, 15, was also killed in the shooting. Jacob Landis, a junior who played baseball with Preston, said the locker room will never be the same without him, CBS News correspondent Adriana Diaz reports from Marshall County High School in Benton, Kentucky, where the shooting happened.
"He's an incredible kid," Landis said. "I mean, every time you saw him he was smiling walking down the hallway. He never had anything negative to say."
Prosecutors have confirmed they want to charge an unidentified 15-year-old boy as an adult in the shooting. Students said the suspect was in the band and was known as friendly.
Senior Keatyn Gamble said students were socializing in the commons area of the school when shots silenced the crowd.
"Nobody knew what it was at first, and then you saw the boy with the gun, and everybody dropped," Gamble said. "Some teachers were pulling kids into rooms, and then they were crawling out the windows of classrooms. A full classroom of kids crawled out a window just trying to get away from the school."
Gamble told CBS News two of her friends were injured. One was shot, the other suffered a concussion from being trampled during the commotion.
On Wednesday, students from the school joined others from a nearby school for a prayer service and vigil. Keatyn said the community will heal as a family.
"Everybody is just so loving to each other, and they want to make sure you're OK and be by your side through anything," Gamble said.
Investigators haven't revealed any information about a motive. The suspect is expected to appear in court for the first time on Thursday. He faces two counts of murder and 12 counts of first-degree assault.
The school remains closed as students attend counseling sessions.
Thanks for reading CBS NEWS.
Create your free account or log in
for more features.