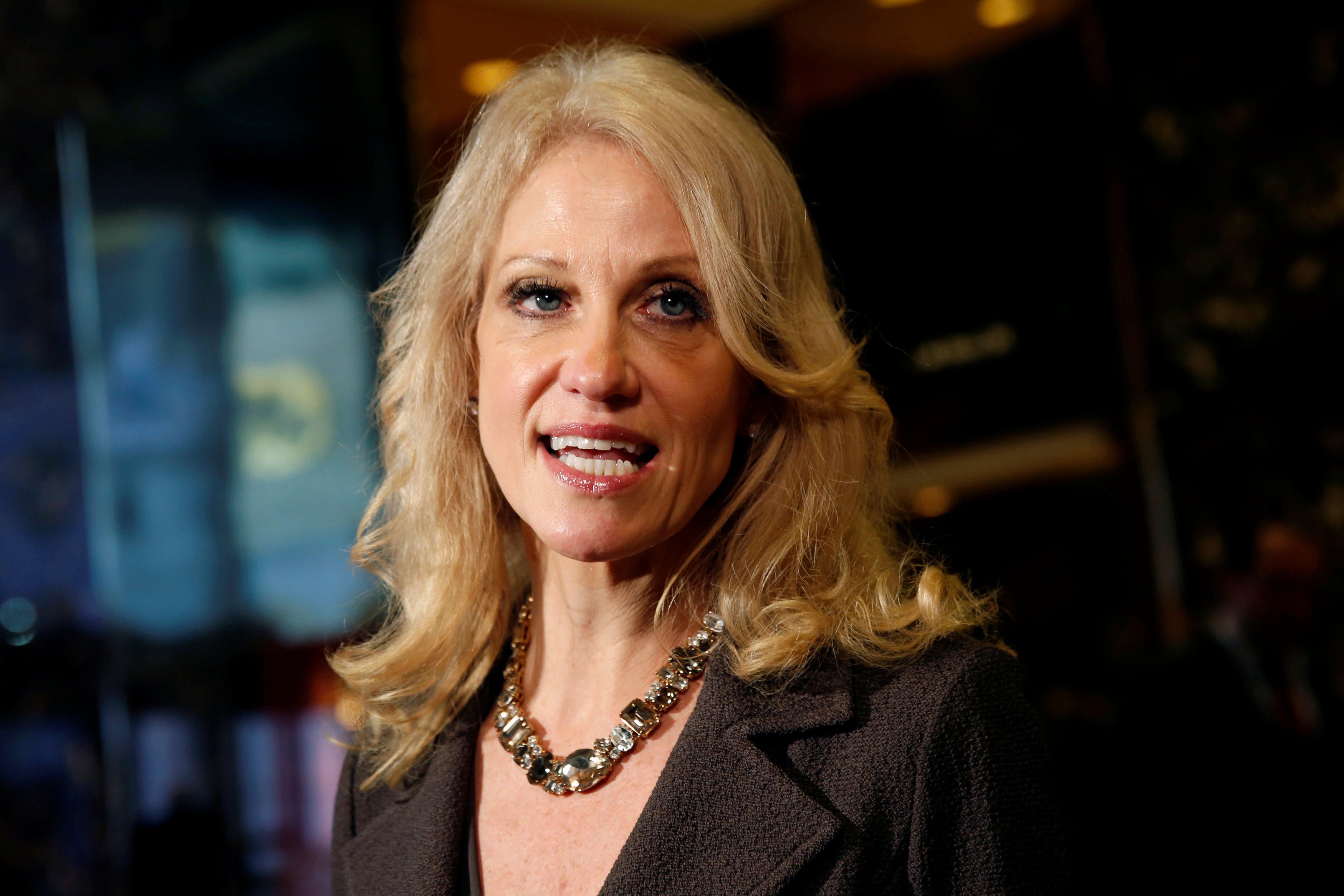 Kellyanne Conway draws fire after "alternative facts" defense
Kellyanne Conway, counselor to President Trump, drew widespread criticism Sunday after she defended White House Press Secretary Sean Spicer's press briefing on inauguration crowd sizes, saying the newly minted spokesman had given "alternative facts" to those cited in media reports.
Chuck Todd, of NBC's "Meet the Press," asked Conway early Sunday morning why Mr. Trump had Spicer utter a "falsehood" the first time he formally faced reporters from the White House briefing room.
"Why did he do that?" Todd questioned, referencing Spicer's incorrect assertion that the audience at Friday's inauguration was the largest to ever witness the ceremony both in person and around the globe. "It undermines the credibility of the entire White House press office on day one."
Conway dismissed the question.
"Don't be so overly dramatic about it, Chuck," she replied. "You're saying it's a falsehood and they're giving -- Sean Spicer, our press secretary, gave alternative facts to that."
"Alternative facts?" Todd shot back. "Look, alternative facts are not facts, they're falsehoods."
The television host followed up on the continuing argument over audience turnout, which Mr. Trump also harped on Saturday while visiting CIA headquarters in Langley, Virginia.
"What was the motive to have this ridiculous litigation of crowd size?" Todd pressed.
Conway quipped: "Your job is not to call things ridiculous that are said by our press secretary and our president. That's not your job."
The senior Trump defended Spicer further against Todd: "Chuck, I mean, if we're going to keep referring to our press secretary in those types of terms, I think that we're going to have to rethink our relationship here," she said. "I want to gave a great open relationship with our press."
Following the interview, social media exploded with a new trending topic: "#AlternativeFacts."
Twitter users criticized Conway's television appearance by coming up with their own "alternative facts."
Even a member of Congress got in on the social media action:
And the Merriam-Webster dictionary company seemed to play on the trend Sunday, tweeting out its definition of the word "fact."
Spicer himself has previously promised not to tell falsehoods to the White House press corps as an administration official.
During an appearance at the University of Chicago's Institute of Politics earlier this month, Spicer told David Axelrod: "I don't think any communicator worth their salt to go out and tell a lie...To go out and tell a lie is something that's not acceptable."
"I may tell a reporter I can't comment on something… I'm not able to discuss it. But I've never lied," Spicer said. "I would argue that anybody who's an aspiring communicator adhere to that. If you lose the respect and trust of the press corps, you've got nothing."
Thanks for reading CBS NEWS.
Create your free account or log in
for more features.