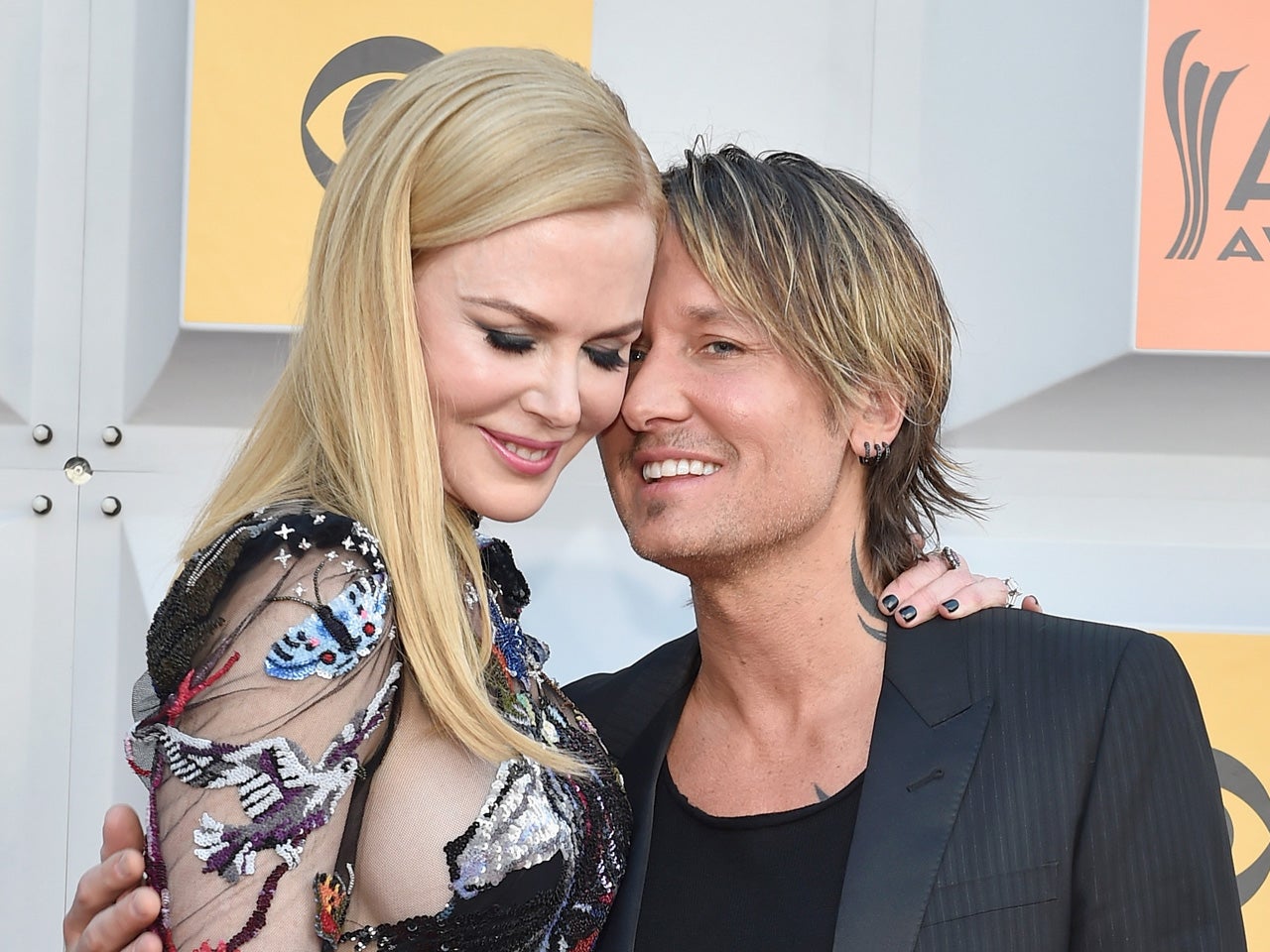 Keith Urban: Life began when I married Nicole Kidman
Life really began a decade ago for country music superstar Keith Urban after marrying actress Nicole Kidman, he tells John Blackstone in a heartfelt interview for CBS' "Sunday Morning" to be broadcast May 8.
"Meeting her and getting married," he said, "wasn't life-changing, it was life-beginning. It was literally, like, 'Okay, life starts.'"
In a wide-ranging interview, Urban talks with Blackstone about his new album, "Ripcord"; his career; his childhood; his family life (he and Kidman have two children); how he writes songs; and his upcoming tour.
Urban says he travels with nearly two dozen guitars so he can change up the way he performs songs that have been in his repertoire for years. Doing so, he says, the songs become newer.
Some of his new songs were written in London last year, while Kidman was starring there in the play, "Photograph 51."
To hear Urban perform "Wasted Time," from the new album "Ripcord," click on the player below.

Urban also talks with Blackstone about his start in country music, and struggling on the Nashville scene: "I really wasn't prepared for how long it was going to take," Urban says, noting his musical style didn't necessarily fit the Nashville mold. "I was just really musically out of step with everything here, but I wanted to be here, so it was just digging in roots and staying the course."
The plan worked. Urban is now one of country music's biggest acts.
The theme of his new album is about the passage of time and the desire to make every moment count. "I've always had that feeling," Urban tells Blackstone. "I have for many, many years ... that everything is now. This is all there is, now. In the moment."
The Emmy Award-winning "Sunday Morning with Charles Osgood" is broadcast on CBS on Sundays beginning at 9:00 a.m. ET. Executive producer is Rand Morrison.
Follow the program on Twitter (@CBSSunday), Facebook, Instagram (#CBSSundayMorning) and at cbssundaymorning.com. You can also listen to "Sunday Morning" audio podcasts at Play.it.

For more info:
Thanks for reading CBS NEWS.
Create your free account or log in
for more features.