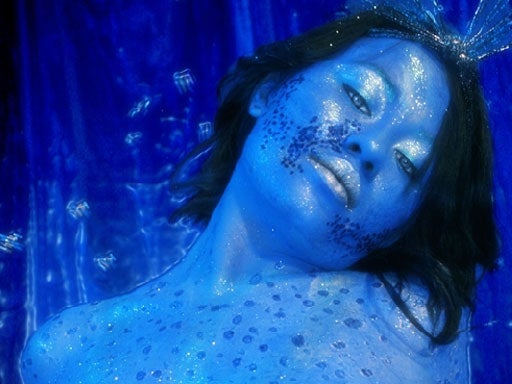 Kayden Nguyen (PICTURES EXCLUSIVE): Sordid New Details in Steven Seagal "Sex Toy" Lawsuit
NEW YORK (CBS) Kayden Nguyen, the 23-year-old former model, is seeking $1 million from Steven Seagal, claiming the action film star wanted to add her to his harem of sex toys, which already included two Russian beauties.
PICTURES: Kayden Nguyen v. Steven Seagal


Seagal's lawyer has called the accusations in Nguyen's suit "absurd."
According to court documents obtained by CBS News Crimesider, the 23-year-old says she was hired by Seagal in Feb. 2010 as an executive assistant at his production company.
But rather than helping with the business, she was asked to give massages to Seagal alongside a naked Russian "attendant." Nguyen says she was told she would be replacing one of two women who were caring for Seagal's sexual needs around the clock.

Nguyen claims she was attacked by Seagal over the course of six days at Jefferson Parish home he was staying in with his family. "I'm a family man, and I live with my wife, but she wouldn't care if you were my lover," he allegedly told her while aboard a private jet headed to New Orleans.

She says when she arrived at the home, she was shocked to find her room did not have a door, merely a red curtain.

During the first alleged attack, Nguyen claims Seagal pushed "his hands under shirt...attempting to fondle her bare breasts." After complaining to Seagal's staff, she claims she was accosted again by Seagal only a few hours later when he forced his hands down her pants and penetrated her until her loud sobbing made him stop.
She complained again, she says, and was rewarded with another attack, which she also fended off.
Nguyen eventually escaped, she says, by telling Seagal she had a planned appointment with her family and it would look suspicious if she wasn't there. She called a cab, but Seagal followed her with a flashgun with a gun on it, she claimed.
"The lawsuit filed by Kayden Nguyen against Steven Seagal is a ridiculous and absurd claim by a disgruntled ex-employee who was fired for using illegal narcotics," Seagal's lawyer, Marty Singer, told Crimesider in a written statement, but his office did not respond to a comment request for specific allegations in the suit.

It's not the first time the 58-year-old actor, best known for his martial-arts moves in films such as "Under Siege" and "Exit Wounds," has beaten back harassment allegations. Press clippings show employees and acting hopefuls publicly claimed they were sexually harassed by Seagal as far back as 1996.
Seagal currently stars in a reality program, "Steven Seagal Lawman" on A&E, which follows Seagal on law enforcement runs. The actor is a commissioned deputy in Jefferson Parish, La.

One of the big questions of the case is why Nguyen chose a lawyer instead of police to pursue her claims against Seagal. Her attorney, William Waldo, said at first she feared the Jefferson Parish police because Seagal is a member. Why she did not call police after her escape is not yet clear.

Seagal is currently being sued for sexual harassment, illegal trafficking of females for sex, failure to prevent sexual harassment, retaliation, wrongful termination and false representation about employment.
MEDIA
PICTURES: Kayden Nguyen v. Steven Seagal
MORE ON CRIMESIDER
April 13, 2010 - Kayden Nguyen (PICTURE) "Sex Toy" Lawsuit: Steven Seagal Attacked Me
Thanks for reading CBS NEWS.
Create your free account or log in
for more features.