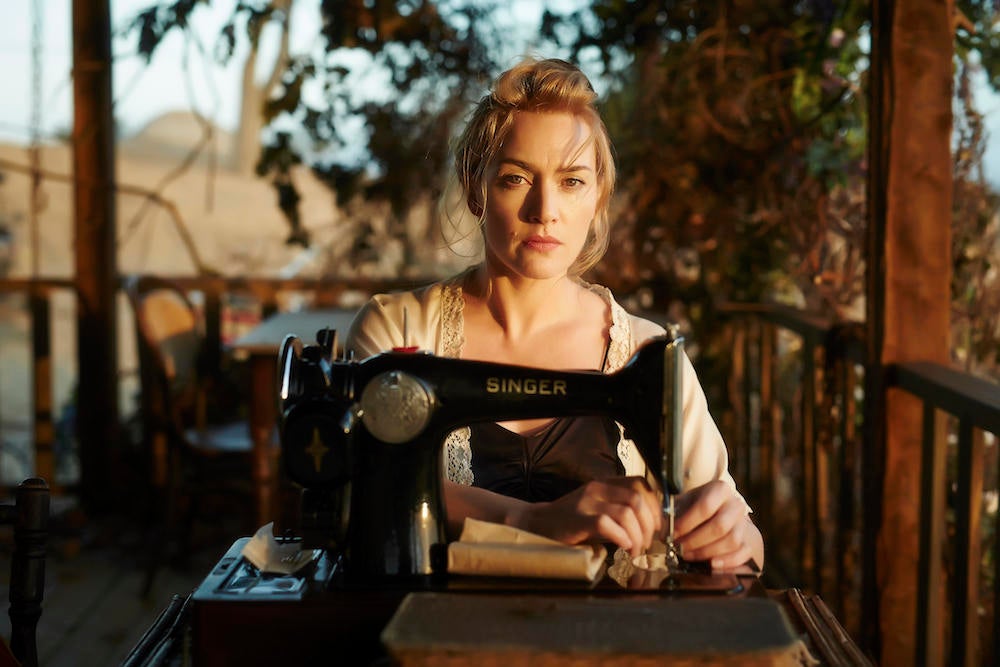 Kate Winslet and Liam Hemsworth open up on childhood bullying, new movie "The Dressmaker"
It may seem implausible, but even A-list actors Kate Winslet and Liam Hemsworth were once outcasts.
The two star in a new Australian film, "The Dressmaker," about a woman named Tilly Dunnage who returns to her hometown, Dungatar, in the Australian outback, where she was an outcast. Winslet plays Tilly, who falls in love with the rugged and handsome Teddy, played by Hemsworth. When Tilly comes back home, she's still treated like a misfit, even though she has transformed into a glamorous, beautiful fashion designer.
Winslet joked to CBS News that she still feels a bit like an outcast sometimes.
"I don't really feel like that, but I definitely feel kind of as actors, you're often put in situations where you really feel like, 'Oh this isn't me. I shouldn't be here. What am I doing here? Everyone's staring at me,'" she said. "Those moments don't ever really go away. There was a vulnerability in Tilly as well, her toughness and strength and all of those things that I certainly … can identify with."
Winslet and Hemsworth said that they both can relate to Tilly because they too were bullied as children.
"I was just really teased," said Winslet. "I had lots of girls who were jealous of me and lots of girls who were really trying to put me down. It's very isolating when you're bullied as a kid and as a consequence it's something I feel really pretty strongly about, but I live to tell the tale."
In spite of his reputation as a muscled Hollywood hunk, Hemsworth said he was actually made fun of for not being athletic enough.
"I got bullied as a kid because I didn't actually play football when I was in primary school or grade school and all the other kids that did played football -- you got bullied by them because they were the cool kids, the strong kids," he said. "Something like that. I honestly watched a lot of movies when I was a kid. I watched 'The Neverending Story' a lot. So I experienced a fair amount of bullying."
Bullied children everywhere can breathe a sigh of relief.
"The Dressmaker" hits theaters Friday.
Thanks for reading CBS NEWS.
Create your free account or log in
for more features.