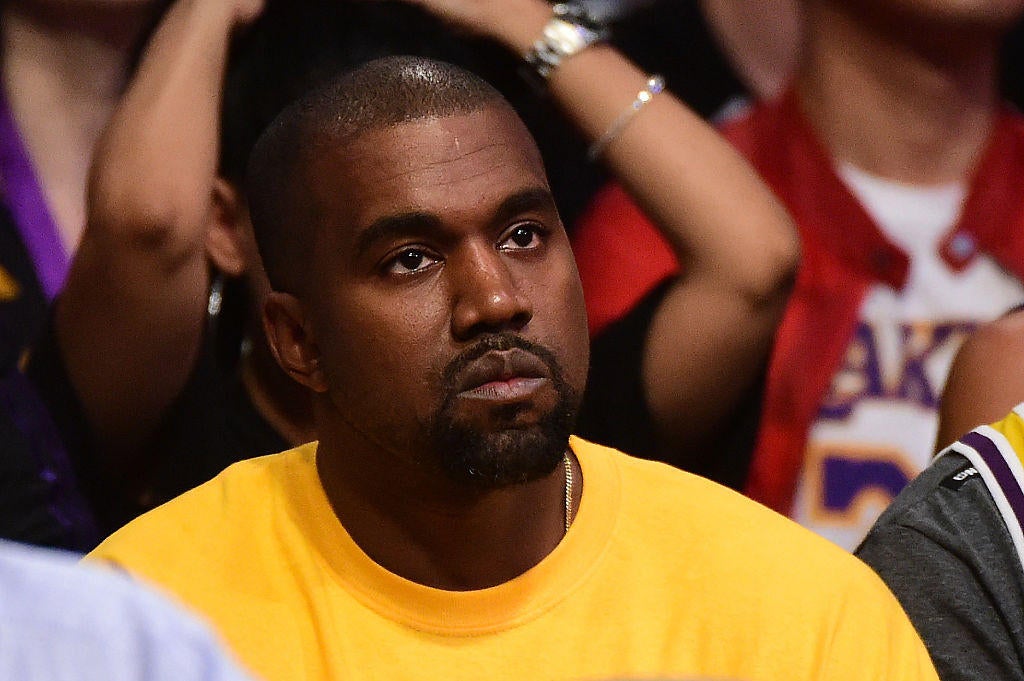 Kanye West under fire after saying slavery was a choice
Kanye West is under fire for comments he made about slavery during a sit-down with TMZ on Tuesday. During the interview, the 40-year-old rapper touched on his love for President Trump, his recent tweets, and one point said slavery "sounds like a choice."
"When you hear about slavery for 400 years. For 400 years?! That sounds like a choice. Like, you were there for 400 years and it's all of you all? You know, it's like we're mentally in prison. I like the word prison 'cause slavery goes too -- too direct to the idea of blacks," he said in the interview. "So prison is something that unites us as one race, blacks and whites being one race. We're the human race."
After the interview, West stood up in the TMZ newsroom and asked staffers if they thought he was "thinking free." TMZ reporter Van Lathan shot back and called West's comments the "absence of thought."
"I think what you're doing right now is actually the absence of thought. And the reason why I feel like that is because, Kanye, you're entitled to your opinion. You're entitled to believe whatever you want. But there is fact, and real-world, real-life consequence behind everything that you just said," Lathan said.
He continued, "And while you are making music and being an artist and living the life that you've earned by being a genius, the rest of us in society have to deal with these threats to our lives. We have to deal with the marginalization that has come from the 400 years of slavery that you said, for our people, was a choice."
Lathan said he was "disappointed," "appalled," and "unbelievably hurt" that West had "morphed into something, to me, that's not real."
In a series of 16 tweets, West attempted to clarify his comments by saying "we need an open discussion and ideas on unsettled pain." He insisted his comments were "free thought" and "just an idea."
Tanisha Ford, associate professor of Africana studies and history at University of Delaware, joined CBSN on Tuesday to discuss the impact of his remarks.
"Those comments show how completely out of touch Kanye is at this moment in time, and I think they would have his mother Donda West, a former college professor, enraged," Ford said.
"It's a far-cry from the Kanye West we knew who made the song 'Crack Music,' which made a link between slavery, the prison industrial complex and the rise of crack cocaine used in the black community."
West also drew immediate criticism online with writers and political commentators calling his comments on slavery trite and dangerous.
Last week, West shared images of himself wearing one of Mr. Trump's signature "Make America Great Again" hats. The photos drew attention from fans and critics alike, including praise from Mr. Trump, who said he loved the support.
West explained Tuesday that he felt a freedom in sharing the photos.
"It was really just my subconscious. It was a feeling I had, you know. Like, people -- we're taught how to think. We're taught how to feel. We don't know how to think for ourselves. We don't know how to feel for ourselves," he told TMZ. "People say 'feel free,' but they don't really want us to feel free. I felt a freedom, first of all, in doing something that everybody tells you not to do."
Thanks for reading CBS NEWS.
Create your free account or log in
for more features.