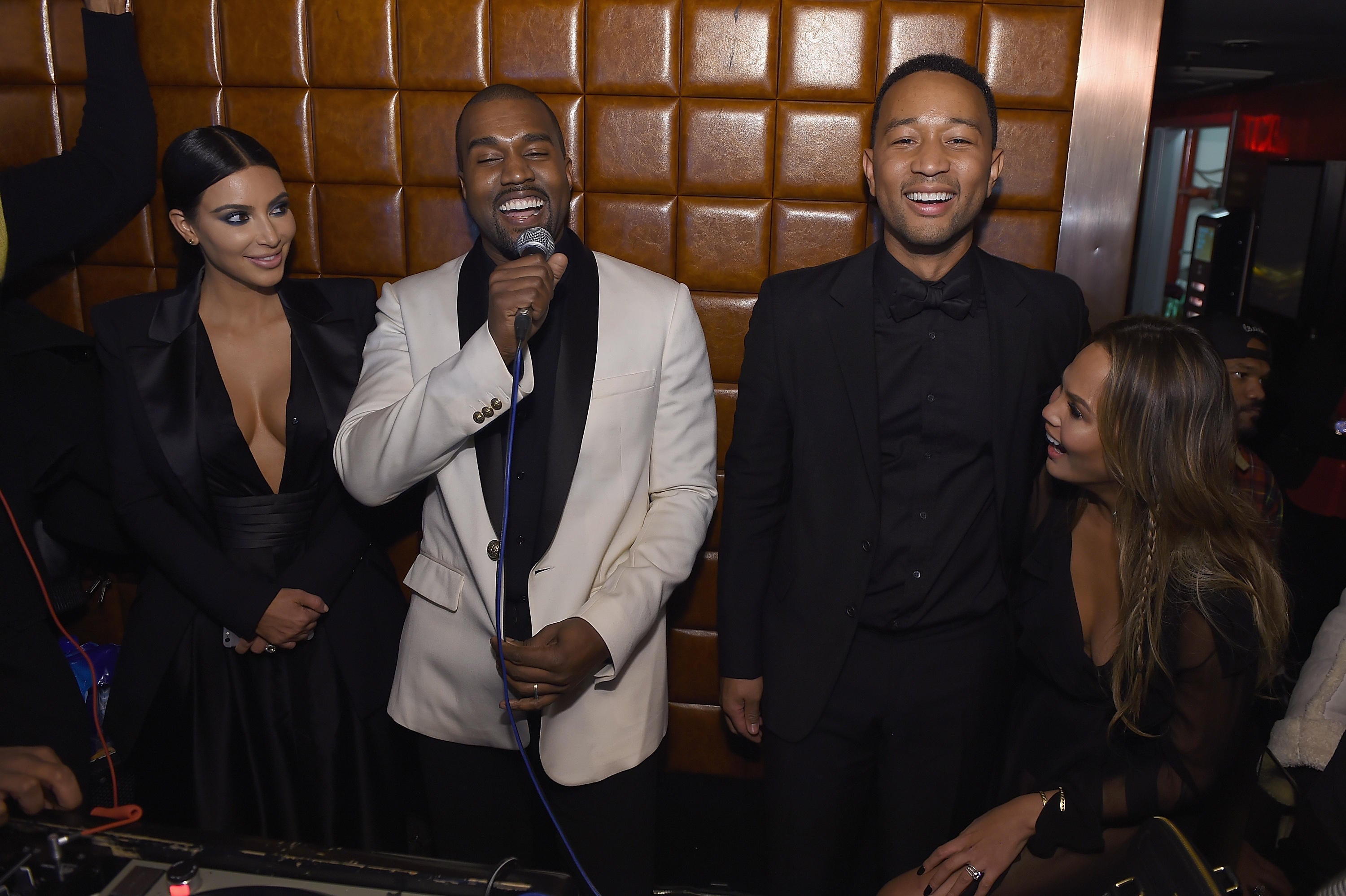 Kanye West tweets texts with John Legend about support for Trump
Kanye West on Thursday tweeted screenshots of text messages with singer John Legend, who wrote to West saying he "hoped you would reconsider aligning yourself with Trump." West has lately taken to Twitter to proclaim his support for President Trump, which has led to many on the right to align themselves with the rapper.
According to the screenshots West posted, Legend, who is married to model Chrissy Teigen, an outspoken critic of Mr. Trump's, texted West a message asking him to reconsider his support for Mr. Trump. "You're way too powerful and influential to endorse who he is and what he stands for," Legend wrote.
"As you know, what you say really means something to your fans," Legend continued. "They are loyal to you and respect your opinion. Many people who love you feel so betrayed right now because they know the harm Trump's policies cause, especially to people of color."
West wrote back to Legend, "I love you John and I appreciate your thoughts. You bringing up my fans is a tactic based on fear used to manipulate my free thoughts."
West wrote that he posted the text from Legend to "show that there are people around me that disagree with me and voice their opinion. I respect everyone's opinion but I stand my ground."
It appeared he hadn't gotten Legend's permission before posting the private messages. West posted another screenshot with Legend's response, which included, "since you're posting texts, let me add that I have new single out ha ha."
West wrote that he "really appreciated" the dialogue with Legend because "because I'm actually very empathetic. Im still the kid from the telethon. I feel when people think of MAGA they don't think of empathy."
Teigen, meanwhile, tweeted Thursday that "everyone keeps asking me to comment on [s--t]. Comment on psycho Tami Lasagna [Tomi Lahren], whom I refuse to give the joy to, say something about RHOA, speak up about kanye. When it comes to people we know, we DO speak up. To THEM. not on Twitter."
Teigen and West's wife, Kim Kardashian West, are friends. Teigen tweeted at Kardashian West on Thursday "are we still on for dinner on Friday or no lol" and Kardashian West responded "Yes but maybe no phones."
When West tweeted last week about getting rid of "everything," Teigen jokingly asked Kardashian West if she wanted to move in.
It appeared Legend had been tweeting about West on Wednesday. Legend posted a series of tweets about racism and the current climate, writing in the last tweet, "I love that great, brilliant artists have the power to imagine a better future. But artists can't be blind to the truth."
Since West rejoined Twitter earlier this month, his tweets have sparked a huge reaction. After his tweets praising Mr. Trump, he's been embraced by right wing commentators. Even Mr. Trump joined in and thanked West for his support.
On Wednesday, West tweeted that his wife had "called me and she wanted me to make this clear to everyone. I don't agree with everything Trump does. I don't agree 100% with anyone but myself."
Thanks for reading CBS NEWS.
Create your free account or log in
for more features.