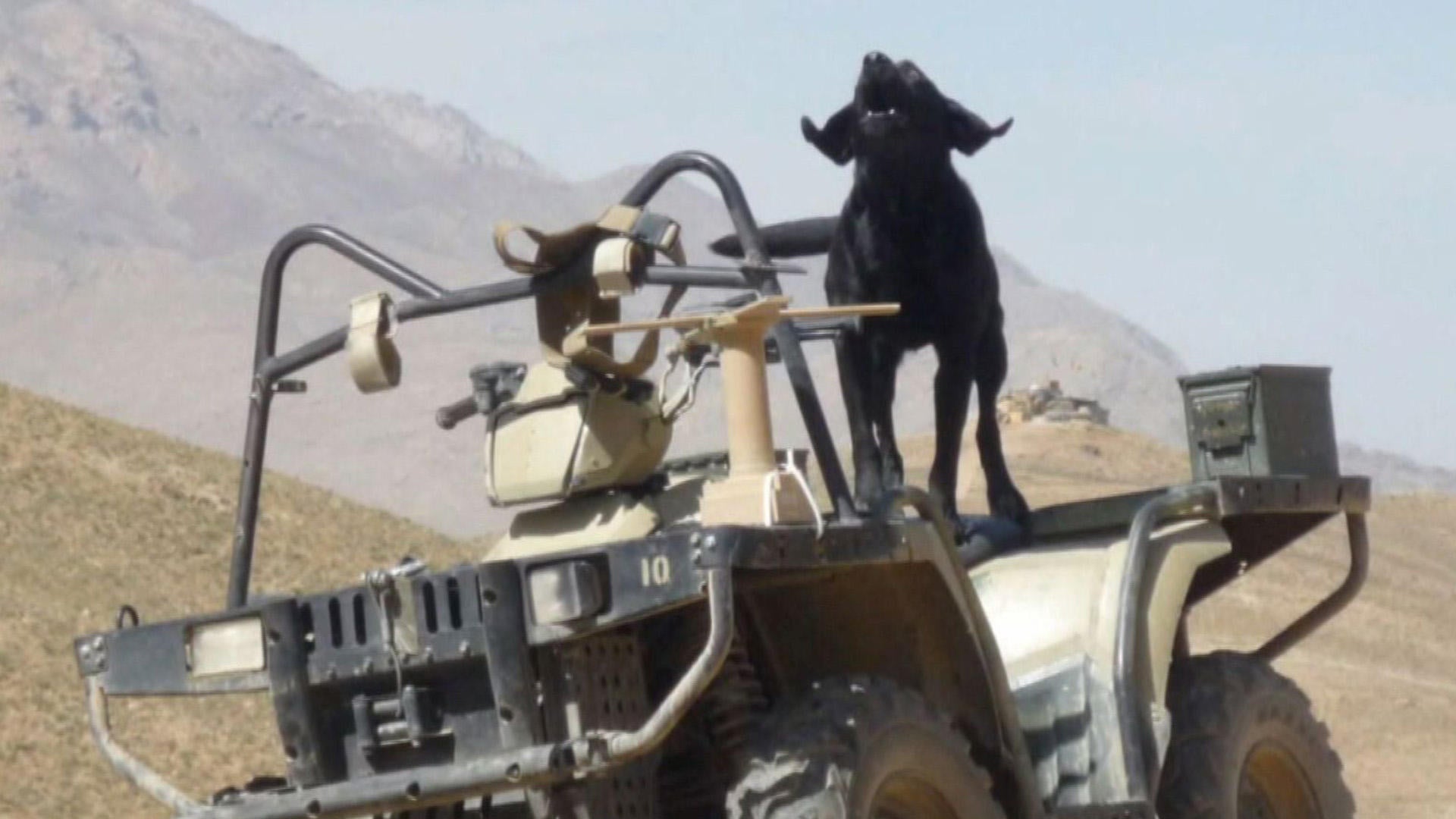 Heroic military dogs honored with K-9 Medal of Courage
As a nation, we take pride in honoring our war heroes -- even if they have four legs.
Summer, a 7-year-old yellow lab, and retired Air Force Sgt. Micah Jones, are a TSA explosives-detection team working for the Amtrak police.
Jones admits he must have the best job in the world. In part, he says, because he gets to spend all day with his best friend.
"The times where I have training and I have to leave her at home, it's horrible," Jones said.
Before working here, Summer did her bomb sniffing in Afghanistan where she saved the lives of numerous U.S. Marines.
On Tuesday, Summer was on Capitol Hill where she received the American Humane Lois Pope K-9 Medal of Courage, one of five military dogs honored for their extraordinary valor.
Jag also served in Afghanistan, with retired Army Sgt. Dennis Dow, who says Jag is a hero by any definition. Dow says Jag came under fire many times, but "in no way shape or form" understood the seriousness of the situation.
Dow says "no way" would he be alive today if it weren't for Jag. "There's a lot of guys who'd be dead today. A whole lot."
Dow's wife Jacqueline says Jag still plays a vital role, helping her husband cope with a severe case of post-traumatic stress disorder.
"Jag is the reason why Dennis gets out of the house, really," Jacqueline says. "The only reason why."
Dow tries every day to pay Jag back for all he's done.
"This guy took care of me," Dow said. "It's my turn to take care of him."
Taking care of our nation's heroes -- and giving them the respect and honor they deserve.
Room courtesy: Kimpton Rouge Hotel
Thanks for reading CBS NEWS.
Create your free account or log in
for more features.