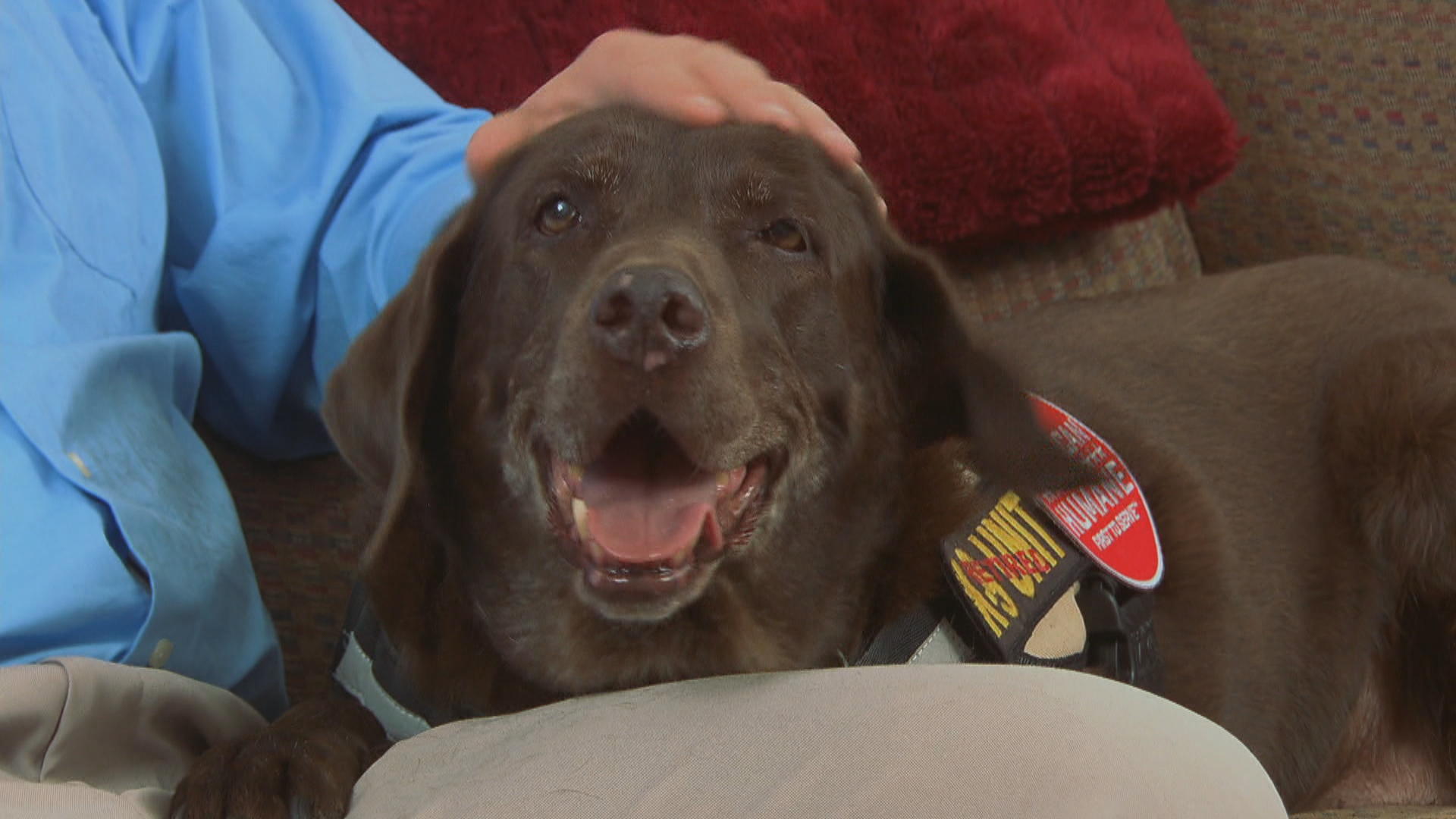 Military dogs recognized for their service with Medal of Courage awards
Hundreds of military dogs are deployed overseas to help the United States military. Many put themselves in harm's way to protect the men and women who follow them into combat. To honor their service to their country, five canine veterans will receive the American Humane Lois Pope LIFE K-9 Medal of Courage on Wednesday.
"She was always with me side by side. My mentality was I needed her just as much as she needed me. She's going to get me through. I'm going to get her through," said Army Sgt. James Bennett. He served with Coffee, a chocolate labrador retriever, by his side for almost 10 years.
They did three tours in Afghanistan where Coffee was an explosive detections dog, sniffing out bombs and facing danger head on as the unit's first line of defense, reports CBS News correspondent Chip Reid.
"She's never lost a soldier, ever. We've never had to go anywhere and say, OK, something happened. She's never lost anybody," James said.
He said Coffee's work saved a lot of lives and that she came under fire "too many times."
"There's been several instances where she was targeted," he said.
Dogs like Coffee are valuable to he military for their loyalty, courage and extraordinary sense of smell. Over 1,600 dogs are currently serving in the U.S. and around the world. Thirty-four have been killed in action during the wars in Iraq and Afghanistan.
James says through three deployments, Coffee became much more than a dog -- even more than a best friend.
"I consider her an angel," he said. "This one. She brought me home."
Asked whether he would have survived three tours in Afghanistan without her, James said, "I don't know." James's wife Lindsay encouraged him to nominate Coffee for the K-9 Medal of Courage.

"She is the reason I have my husband. There was a couple times where I didn't hear from him for a couple days, and it was panic," Lindsay said. "You get that tight feeling, 'cause you always hear things on the news and you don't know."
Coffee now lives with the Bennetts and their three kids. For 10 years of service, love is Coffee's endless reward. To them, Coffee is a member of the family. At 13 years old, they know she is approaching her final years.
"We have 17 years of marriage right now, and we wouldn't have that without her," James said.
"We wouldn't have the three kids we have now without her," Lindsay added.
"She's really given me my life that I have right now. She has given me the chance to enjoy my kids grown up and enjoy my time with my wife," James said. "I want her to enjoy this last part. She's earned it."

Thanks for reading CBS NEWS.
Create your free account or log in
for more features.