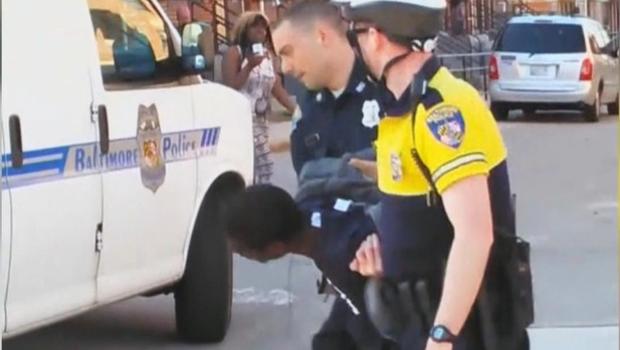 Jury selection to begin in first Freddie Gray trial
BALTIMORE -- Jury selection starts on Monday in the trial of one of six Baltimore police officers charged in the death of Freddie Gray.
Baltimore City Police Officer William Porter could spend at least 10 years in prison if convicted for his alleged role in the death of 25-year-old Gray.
Judge Barry Williams decided the 12 jurors selected will not be sequestered and must remain anonymous.
Jurors will be shown cellphone video of Gray's arrest on April 12, which sparked wide spread protests against police brutality, that later turned violent.
Hundreds rioted and looted several stores the day of Gray's funeral on April 27.
Attorney Bill Murphy represented Gray's family in the $6.4 million wrongful death settlement.
"It is very important that jurors not bring their preconceived ideas to this case," Murphy said.
This weekend, protesters in downtown Baltimore said they plan to rally peacefully outside the courthouse, for the trial they have been waiting for since May 1. That's when Baltimore State's Attorney Marilyn Mosby announced charges against the six officers.
"The manner of death deemed a homicide by the Maryland state medical examiner is believed to be the result of a fatal injury that occurred while Mr. Gray was unrestrained by a seat belt in the custody of the Baltimore Police Department wagon," she said at the time.
The officers involved will each have separate trials.
Porter is facing manslaughter and second-degree murder assault charges. A gag order prevents the attorney's in this case from commenting. Officials plan to increase security for the jury selection and the trial.
Thanks for reading CBS NEWS.
Create your free account or log in
for more features.