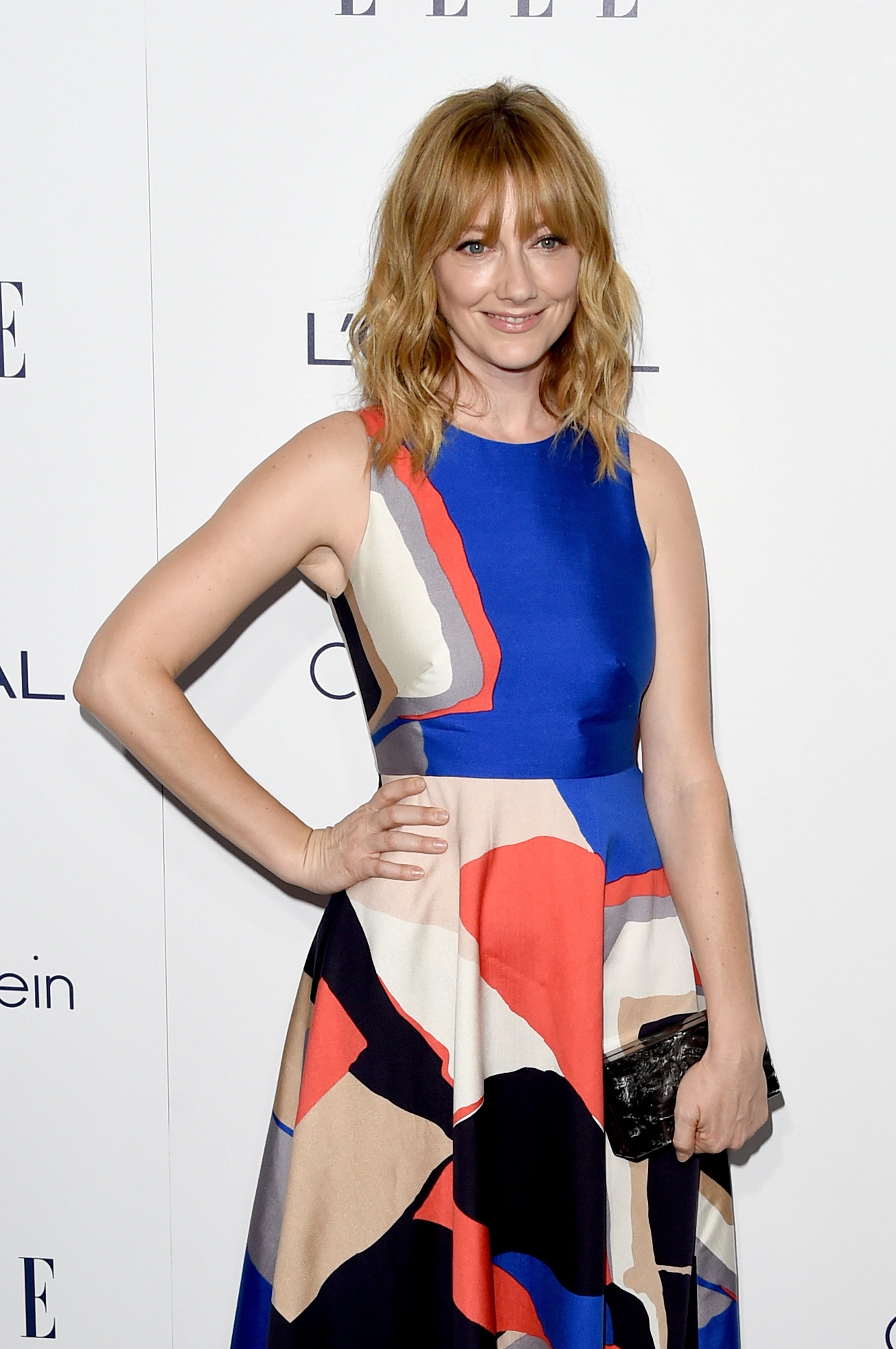 Judy Greer on why she loves playing the best friend
Judy Greer might be Hollywood's perpetual best friend, but don't knock her versatility. The actress has worked on TV shows and movies ranging from "Archer" to "Ant-Man" to "27 Dresses."
In real life, Greer is more than happy for her career as a best friend, and yes, she has been the bride and not just the bridesmaid; the actress is happily married to producer Dean E. Johnsen. Greer talked to CBS News about her Valentine's Day plan and why playing the best friend has its benefits.
You have a partnership with Lactaid. Are you lactose-intolerant?
I'm not diagnosed, but I feel like I don't need to go to a doctor to know I felt bad when I had dairy. I always put milk in my coffee or tea and one day a few years ago on set, the coffee truck had Lactaid, so I tried it and loved it and have been using it since. When they called, it seemed like a really good fit because I already used it.
Lactaid has partnered with Milk Bar and made these German chocolate cake truffles with Lactaid instead of milk. The truffles are so delicious.
What are your plans for Valentine's Day?
My husband and I decided not to buy each other presents. I asked him to cook me dinner, but I do love getting presents and I maybe dangled a pair of shoes in front of him at Nordstrom, so if he's extra smart, maybe he'll get them for me. I asked him to make dessert from one of the Lactaid recipes! He kills it -- he's so good at cooking. I'm excited to see what he comes up with for Valentine's Day. I'm hoping for pasta.
What are you doing for him?
Yeah, good question! I don't know. I feel a little bad for guys sometimes because they get stuck with all of the Valentine's Day duties. He really loves records and there are always some he's wanting to buy. His friend Sam always knows what he wants, so I e-mail Sam and he's like, "Get this Japanese edition of this Beatles Record," and that's what I'll get. It's not a secret where I get the idea.
Your husband, Dean E. Johnsen, is also in the entertainment industry, as an executive producer for "Real Time with Bill Maher." How do you two make time for each other with such busy careers?
Well we schedule everything, which doesn't sound that romantic but it works for us. I travel more than he does for work, so we say, "Okay, this week on Tuesday we don't have plans so let's make a date night," and we put it in our calendars. I try to send him cards in the mail when I travel and it's so nice with FaceTime and Skype; it feels like you're together when you're not. It doesn't feel like you're so far away anymore.
You're Hollywood's best friend. You were even in a Funny or Die short called"Judy Greer is the Best Friend." Does that ever get tiring?
No, not really. I like it; it's really fun. I have no complaints. I've had a lot of really great opportunities because of it. I think that being a supporting character actress has kind of afforded me a lot of diversity and variety in my roles. I'm not into one thing. You can say, "She's always the best friend," but if you really read my resume, I've been able to take on a lot of really different, cool roles.
How do you think your career as a professional best friend get started?
I think probably with "The Wedding Planner." It was a big success and people loved it. It was really good timing because it was when they were making lots of rom-coms. I may have played the best friend a lot of times, but I wasn't always the same character. Sometimes I was a double-crosser, b****y, cranky, ditzy -- it was nice because I wasn't always playing the same type so they all felt really different.
Whose best friend would you love to portray on TV or in a movie?
I would not mind being Jennifer Garner's best friend again. That was a good one. She was really fun and we are still friends, so it'll be easier for us to hang out if we could just get paid to do it.
You're one of Hollywood's most versatile actors. You've been in numerous rom-coms, horror movies and sci-fi movies and no one can forget your turn as Kitty Sanchez in "Arrested Development." What stands out to you as something you've found really challenging or interesting?
Well, it was very physically challenging to play an ape in "Planet of the Apes." That was really weird and awesome. I loved that challenge. As far as a more traditional role is concerned, I'm not sure. I always have the same answer -- it's usually whatever role I'm currently playing because I fall in love with my characters while i'm playing them.
I just finished this movie called "Pottersville" and I had such an excellent time making it. I'm not supposed to say too much about it but it was a really sweet movie and great experience.
You've been in quite a few action movies as well, like "Ant-Man." Your "Jurassic World" co-star, Bryce Dallas Howard, was just telling me how important she thinks it is for there to be more women in action films. How do you feel about the issue?
I just think it's important for women to be in more roles across the board, but on top of just playing characters in action movies, also being behind the scenes of them. I'd really like to see a script written by a woman. That'd be so cool and I think Katherine Bigelow is such an amazing director and she directs action movies.
I agree 100 percent with Bryce. Having her be the heroine of "Jurassic World" was such a smart move and Angelina Jolie in "Tomb Raider" -- they did really well. Action movies starring women do well. "Barbed Wire," hello? So maybe there should be a remake of that? I don't know, "Tank Girl"? Yeah. I agree with Bryce, but I always agree with her because she's awesome and usually right about everything.
Thanks for reading CBS NEWS.
Create your free account or log in
for more features.