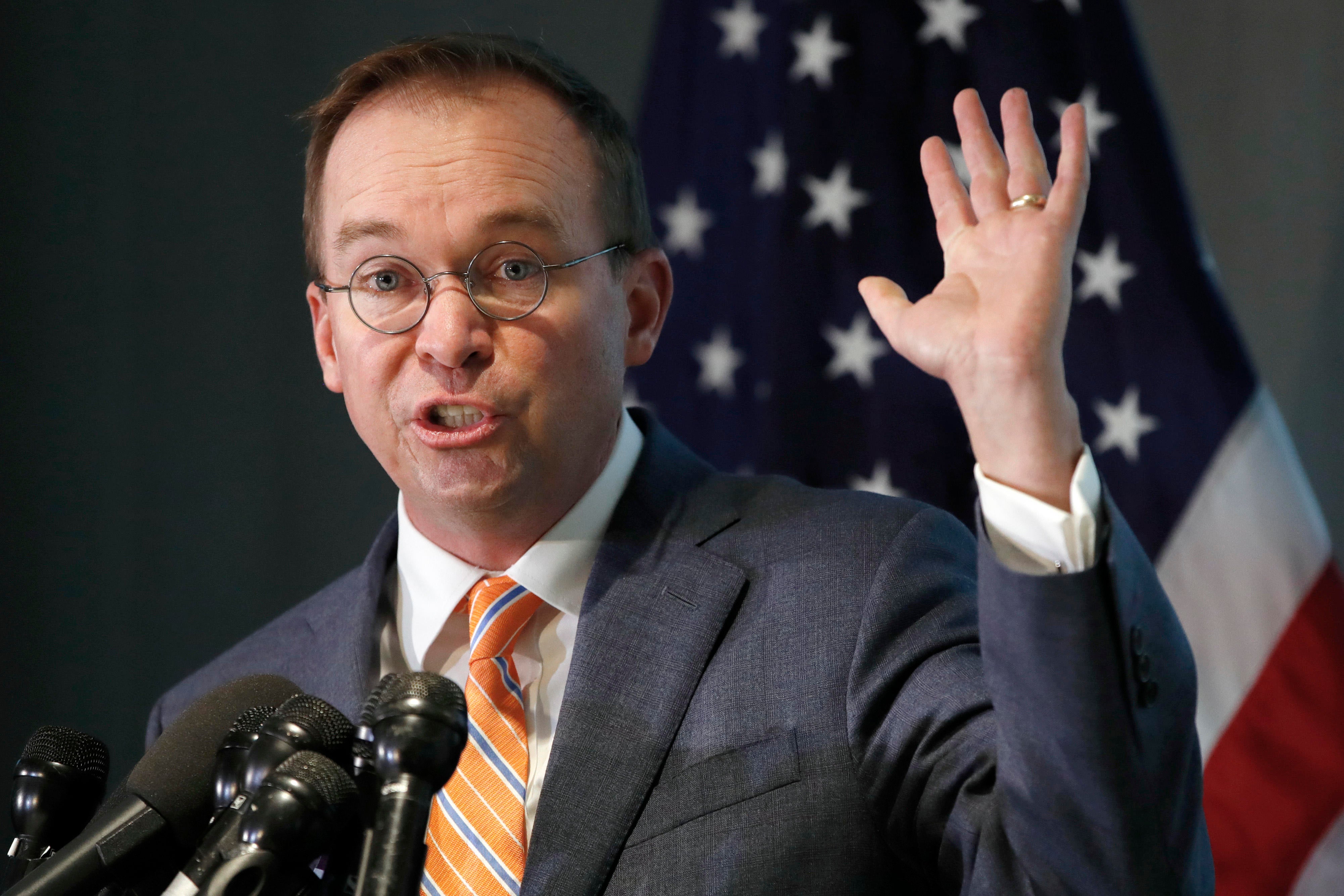 Judge rules in favor of Trump over fate of consumer watchdog
WASHINGTON — A federal judge has ruled in favor of President Trump in his effort to appoint the acting head of nation's top financial watchdog agency, the Consumer Financial Protection Bureau.
In a ruling from the bench Tuesday afternoon, Judge Timothy Kelly declined to stop on an emergency basis the president from putting in place Mick Mulvaney, currently the White House's budget director. In doing so, Kelly ruled against Leandra English, the CFPB's deputy director. English had requested an emergency restraining order to stop Mulvaney from becoming the acting director of the bureau.
"The Administration applauds the Court's decision, which provides further support for the President's rightful authority to designate Director Mulvaney as Acting Director of the CFPB," White House Principal Deputy Press Secretary Raj Shah said of the District Court's ruling. "It's time for the Democrats to stop enabling this brazen political stunt by a rogue employee and allow Acting Director Mulvaney to continue the Bureau's smooth transition into an agency that truly serves to help consumers."
The leadership of the bureau had been thrown into chaos over the weekend after its permanent director, Richard Cordray, resigned and appointed English as his successor. Both Mulvaney and English claimed to be the rightful acting director.
Kelly was nominated by President Trump and was confirmed by the Senate just a couple months ago in September.
Thanks for reading CBS NEWS.
Create your free account or log in
for more features.