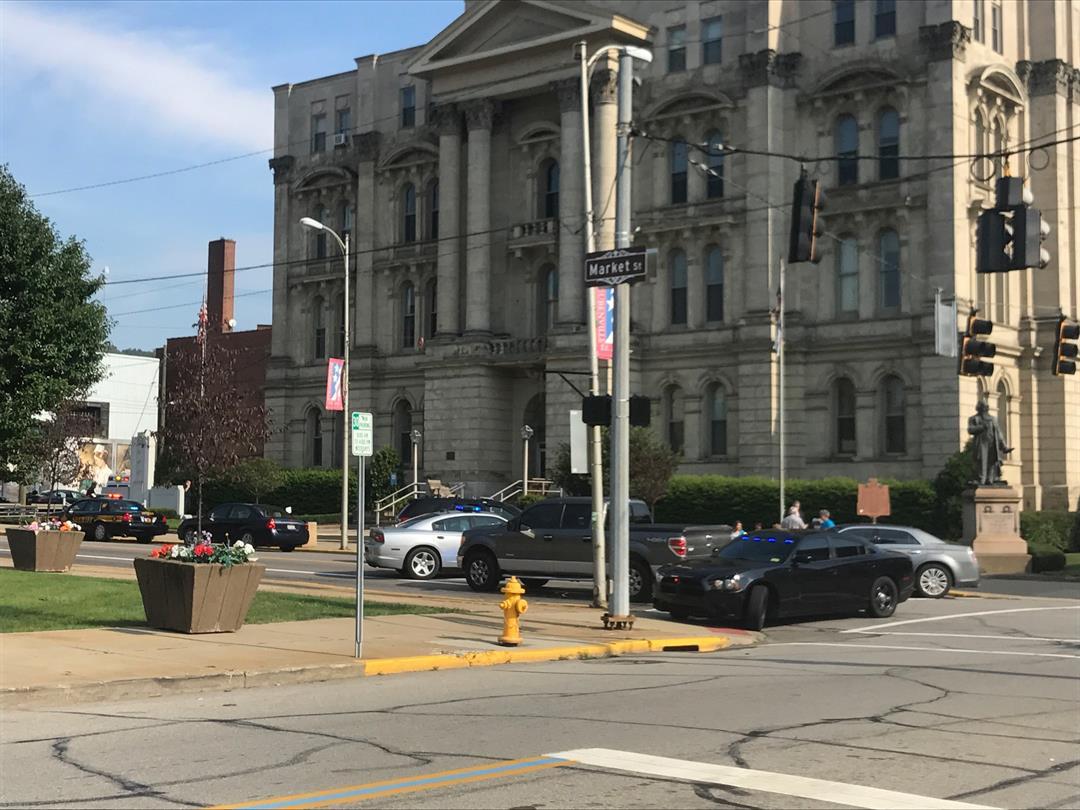 Sheriff: Judge returns fire after being shot outside courthouse
STEUBENVILLE, Ohio -- An Ohio sheriff says a judge fired back at a man who shot him outside a courthouse, killing him.
One suspect has been killed and another is in custody, CBS Pittsburgh reports.
The incident happened outside of the Jefferson County Courthouse around 8 a.m. along the Ohio River in Steubenville, roughly 30 miles west of Pittsburgh, according to WTRF-TV.
Jefferson County Sheriff Fred Abdalla says courthouse video shows Judge Joseph Bruzzese Jr. firing about five shots at the gunman, who also fired about five shots. The gunman was then killed by a probation officer.
Abdalla told reporters after Monday's shooting that investigators are familiar with the suspect and are checking to see if he had any connection with the judge.
Bruzzese was flown to a Pittsburgh hospital. He is believed to be in stable condition. The 65-year-old judge underwent surgery. Republican Gov. John Kasich says he's been told the judge is expected to survive.
The judge was shot in an alleyway by the courthouse. Another judge says the attack had to be intentional because people know about the reserved spots for the judges next to the alleyway.
The suspect's body could be seen lying next to a car at a neighboring bank drive-thru. Police say a man who was in a car with the suspected shooter was taken into custody.
The courthouse will remain closed for the day as the investigation continues.
Thanks for reading CBS NEWS.
Create your free account or log in
for more features.