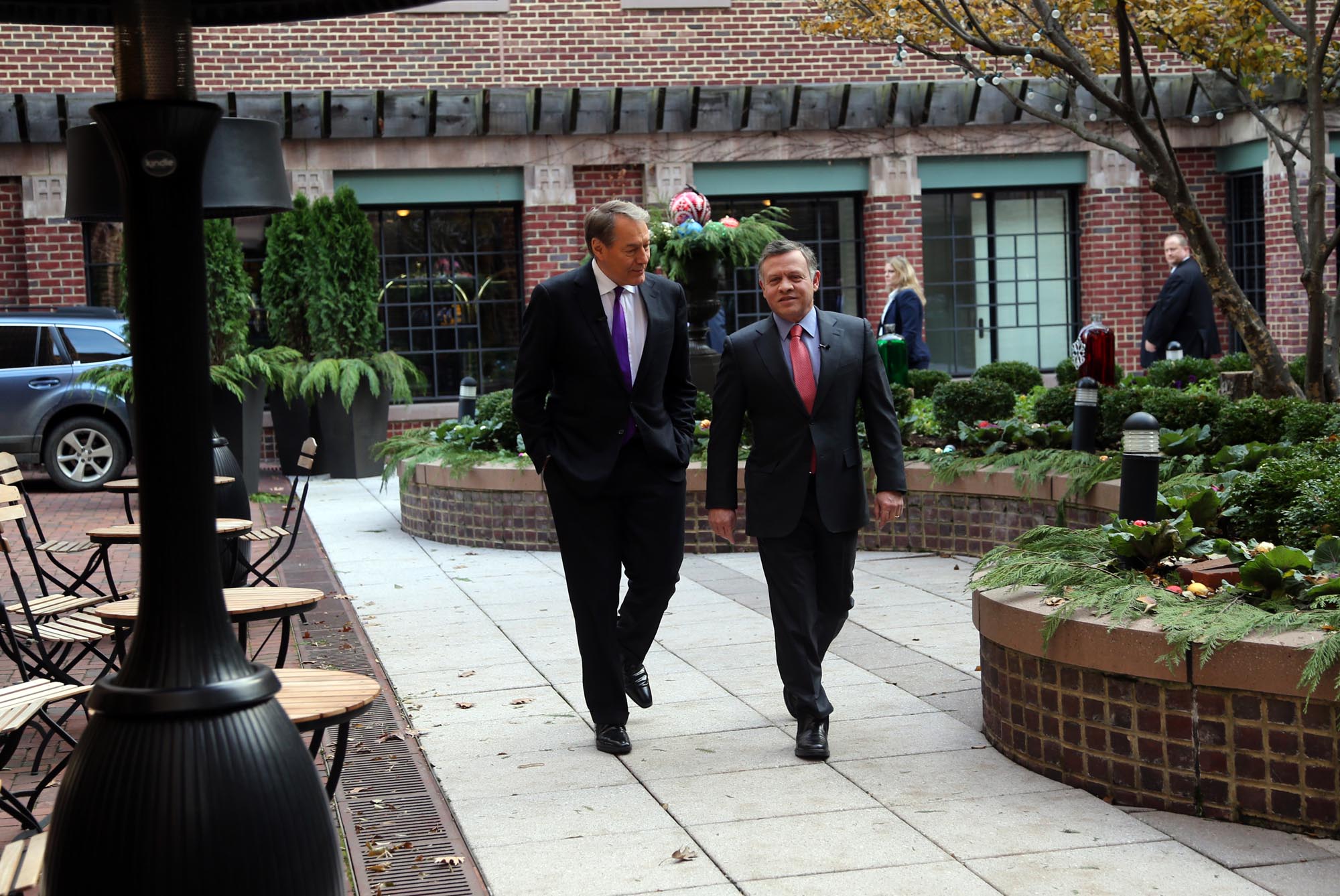 Jordan's king: Fight on ISIS "a third world war"
President Obama will meet with Jordan's King Abdullah II at the White House Friday morning to discuss the fight against the Islamic State of Iraq and Syria (ISIS), an ongoing civil war in Syria and Middle East peace.
The leader believes to fight the extremists in ISIS, the Muslim world must come together. "This is a Muslim problem. We need to take ownership of this. We need to stand up and say what is right and what is wrong."
He told CBS News' Charlie Rose this is a fight between good and evil and Muslims must take a stand to defeat the extremists.
Abdullah believes the threat posed by ISIS is "a third world war by other means." He explained his plan to defeat the threat: "... I hope the short term part of it is going to be the military, the medium term is the security aspect of it. But the long term is going to be the ideological one."
He said he is not working alone in the fight. Arab and Muslim leaders around the world are beginning to work together, but he was unwilling to give details.
The world leader believes the battle against extremism can be won. "This is a war inside of Islam. So we have to own up to it. We have to take the lead. And we have to start fighting back. And all of us have to make that decision and stand up to the plate and take our responsibilities."
But even with the threat of ISIS, he still considers the Israeli-Palestinian conflict the core issue in the Middle East. "You know, whether it's true or not, that argument is still being used by the extremists. And countries around the world realize that they have to solve the problem for their benefit."
Thanks for reading CBS NEWS.
Create your free account or log in
for more features.