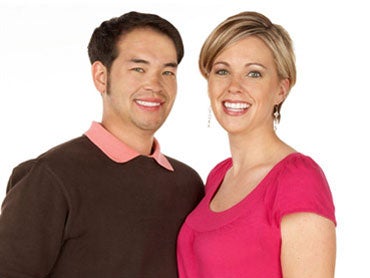 Jon Gosselin Trying to Kill "Kate Plus 8"?
Is the reality show based on the Gosselin family about to go the way of their marriage?
It appears the newly-renamed "Kate Plus 8," featuring Kate Gosselin and the eight Gosselin kids, with minimal participation from Jon Gosselin, may be separated from the airwaves.
TLC announced the name change for "Jon & Kate Plus 8" early this week.
On "The Early Show" Thursday, Lara Spencer, host of "The Insider," said Jon is apparently attempting to, in effect, shut-down production on the show by denying permission to videotape his children.
"'The Insider' can exclusively reveal that Jon Gosselin, though his attorney, Mark J. Heller, is demanding production of the show be halted," Spencer says. "In two letters to TLC lawyers, dated September 29, 2009, Gosselin demands the network cease and desist production and leave his property. To quote one of the letters, Jon's attorney writes, "Effective immediately, no production crews are to enter Jon's family home for any reason. In the event that anyone enters the marital property, Jon Gosselin will notify the local authorities to effectuate police action against any trespassers.' "
Spencer adds that Gosselin and his lawyer tell "The Insider' exclusively that Jon and Kate both own the property where the show is being shot. Jon has joint custody of the kids and is able to make decisions about their welfare. He deemed it was not in the best interest of the children's welfare to continue with production of the show."
The letter, according to "The Insider," is dated the same day TLC sent out a news release about Jon's participation in the show being minimized and the show being re-named.
"Jon found out about the name change the same way we all did -- through The Associated Press," Spencer says. "He and his attorney assert to 'The Insider' they've been in discussions to pull plug on the program and take the kids off the show for weeks prior to (Tuesday's) announcement."
Thanks for reading CBS NEWS.
Create your free account or log in
for more features.