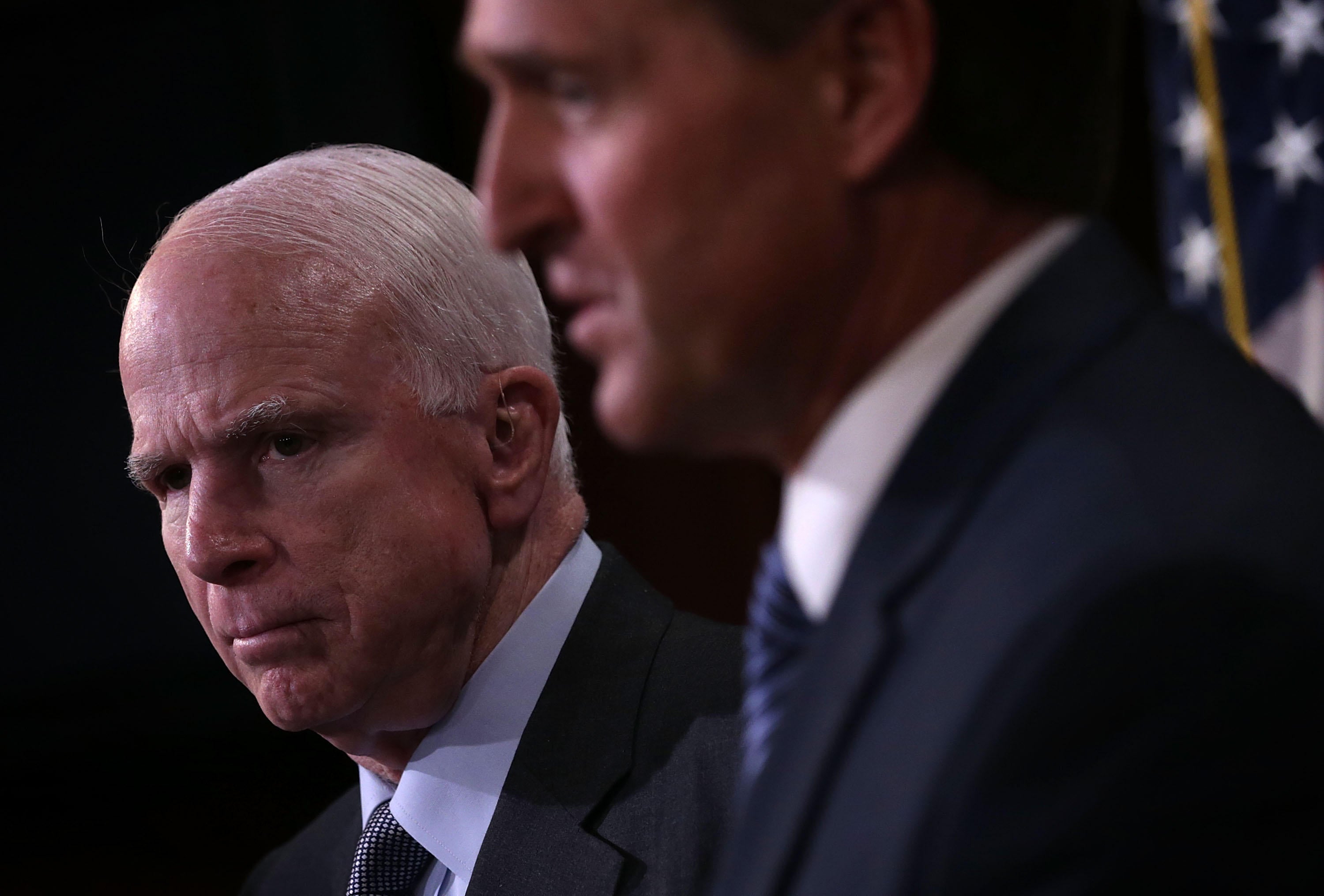 John McCain viewed more favorably by Arizona Democrats than by Republicans
In the latest CBS News Battleground Tracker poll, Arizona voters weighed in on their state's U.S. senators, and each got more negative than positive views. Partisanship shapes opinion, but not in the way we typically see in politics today. GOP Sen. John McCain gets his highest favorable rating from Arizona Democrats of all partisan groups -- 62 percent view him favorably. It's voters in his own party who give McCain his most negative ratings -- nearly 7 in 10 view him favorably.
President Trump has been critical of McCain, particularly on the senator's vote against the Republican health care bill. Most of the president's backers in Arizona hold negative views of McCain, particularly those who strongly support the president. Of the third of Arizona voters who strongly approve of the job the president is doing, 79 percent have an unfavorable opinion of McCain.
Retiring Republican Sen. Jeff Flake gets an unfavorable rating from more than half of the state's voters. Here too, Republicans hold the most negative views. Democrats are more divided in their opinions of Flake than of McCain, but more than twice as many Democrats (35 percent) than Republicans (16 percent) rate Flake favorably.
More than half of Arizona independents view both McCain and Flake unfavorably. These independents are divided in their views of the president.
---
The CBS News 2018 National Battleground Tracker was conducted by YouGov using a nationally representative sample of 2,063 U.S. adults between June 21-22, 2018. The margin of error (a 95% confidence interval) based upon the entire sample is approximately 2.6%. The poll in Arizona interviewed a representative sample 1,001 registered voters between June 19–22, 2018. The margin of error is approximately 3.7%.
Thanks for reading CBS NEWS.
Create your free account or log in
for more features.