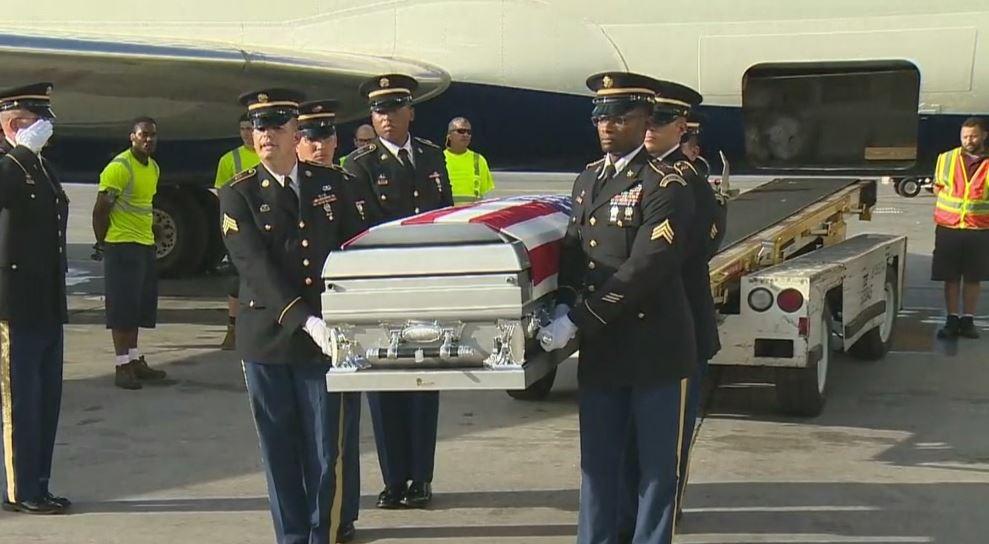 Members of Congress demand answers in deadly Niger ambush
Secretary of Defense Jim Mattis says the mission in Niger that killed four U.S. Army sergeants is still under investigation. Jeremiah Johnson, Bryan Black, Dustin Wright and La David Johnson were not expecting enemy contact when they were ambushed earlier this month by a group of about 50 fighters affiliated with ISIS. Senate Armed Services Committee members want more information and may use a subpoena to get it.
What started out as a low-risk patrol – the 30th of its kind – to meet with local village leaders has turned into the most controversial military operation of the Trump administration, reports CBS News correspondent David Martin.
"The loss of our troops is under investigation," Mattis said Thursday.
As the Pentagon probes the death of four American soldiers killed in Niger, members of Congress are now also calling for their own investigation.
"We are coequal branches of government we should be informed at all times," said Senate Armed Services Committee Chairman John McCain.
Pentagon officials say an American reconnaissance aircraft was in the air but not watching over the patrol. It was only called in after the ambush started. Three soldiers were killed and a fourth, Sgt. La David Johnson was missing.
Officials believed he was still somewhere on the battlefield. For several hours they tracked a locator beacon that became intermittent and finally faded out. By the time they found him two days later he was dead, raising the awful possibility an American soldier had been left behind.
It's a possibility the Pentagon's Lt. Gen Kenneth McKenzie flatly rejected.

"No one's left behind. Either U.S., our partner Nigerian forces, our French forces, were on the ground actively looking for this soldier," McKenzie said at a press conference on Thursday.
According to Defense Secretary Mattis, the first reinforcements to arrive were French aircraft, 30 minutes after the ambush was reported.

"The French response included armed fighter aircraft, armed helicopter gunships, medevac helos that lifted out our wounded," Mattis said.
The first American aircraft to arrive was an unarmed helicopter sent to recover the bodies of the American soldiers. It was operated by a U.S. contractor hired to provide support for American troops operating in Niger.
There are about 800 American troops in Niger, which sounds like a lot except Niger is a country the size of Texas. They are there on a counterterrorism mission and as Secretary Mattis said Thursday, even missions where no enemy contact is expected carries a risk.
A U.S. law enforcement official confirmed to CBS News that the FBI is now assisting the military in its investigation of the Niger ambush but is not taking over the investigation. The FBI has been involved in other recent ambushes of U.S. military overseas including last year's attack on soldiers in Jordan.
Thanks for reading CBS NEWS.
Create your free account or log in
for more features.