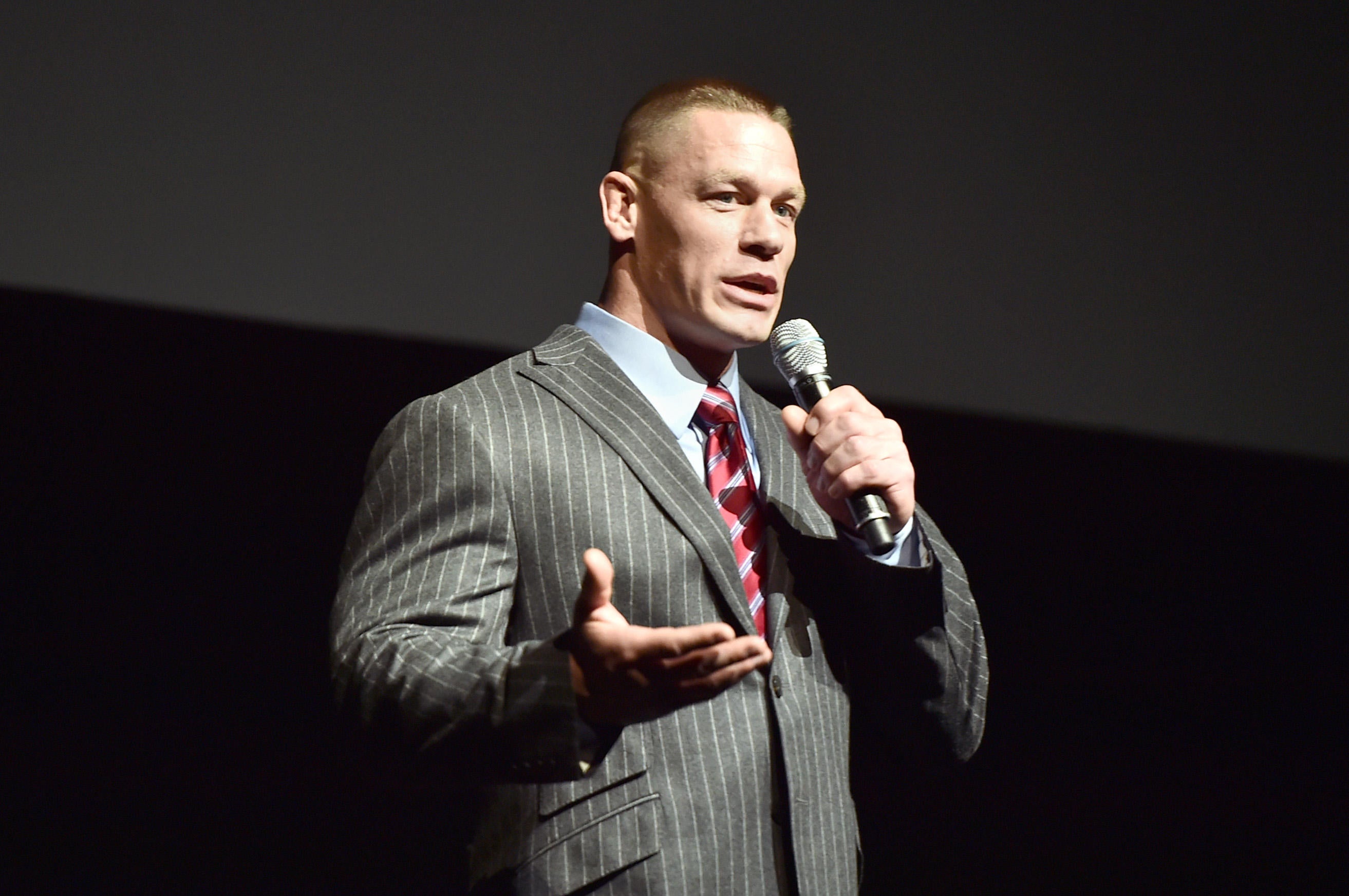 John Cena reveals he was bullied as a kid
John Cena may seem like the consummate tough guy, but he wasn't always like that. In fact, it was a spate of regular bullying as a kid that led him to pursue getting into shape.
The WWE star recently teamed up with footwear brand Crocs -- also no stranger to teasing -- for the Come As You Are campaign, encouraging people to be themselves and celebrate what makes them different. It's part of a message that Cena has been working to get across for a while.
Do you think fans might be surprised to learn about your own history of being bullied?
I do. That's the reason I wanted to showcase not only my childhood past and what got me into the realm of physical fitness, which eventually led me to define myself, but also the current state of affairs. The WWE calls me a "polarizing figure," which is a very nice way of saying half the people like me and half the people despise me. I deal with it every single day, and I'm in an industry where it's heavily criticized so you have to deal with a lot of adversity. I think to the innocent bystander, they'll look at where I'm at and go, "Everything's great!" But there's a lot of struggle involved, and I'm just making a conscious effort every day to be a better me.
How did you first get involved with this campaign?
I think this message embodies what I've tried to do with my entire existence. I couldn't think of a brand or a company that runs parallel to the polarization -- which I guess is the word that they use in WWE -- that I deal with on a daily basis. And although they've done something extremely innovative and successful in the realm of footwear, they get a lot of backlash for it. It's been kind of the same for me.
What's your own method for dealing with all that negativity?
I'm 40 years old, I've been dealing with this for almost two decades, but to a 12-year-old kid who's being cyber-bullied or a 20-year-old individual who's really trying to find their way in life, it's not as easy. I'm in a different place now than I was 20 years ago, 30 years ago, so I guess from a level of experience I can reassure people that it's not the end of the world, and first and foremost be proud to be yourself, because that will set you up for the next 20 years.
It's been almost a year since your "We Are America" video. Do you think it had the impact you were expecting?
I do, I do. Hopefully this campaign will have the same impact. Stepping up and sending a message of, "Hey, if you love America then you have to love Americans -- and Americans aren't a certain shape, creed or color," I thought that was really, really important. I'm a proud patriot of the U.S., I love what it stands for -- that people of all races, cultures, creeds, sexes can get together and chase the dreams that they want to chase, and that's what America is built on.
You're known for being a scene-stealer in comedies like "Trainwreck" and "Sisters." What's your secret?
I think a lot of the reason that stuff has made people laugh is because I'm OK not taking myself too seriously. A lot of physically big dudes who are intimidating, imposing figures don't want to lose that intimidating edge. I'm just not an intimidating guy by nature, so a bigger guy doing stuff that's opposed to type is kind of funny.
Thanks for reading CBS NEWS.
Create your free account or log in
for more features.