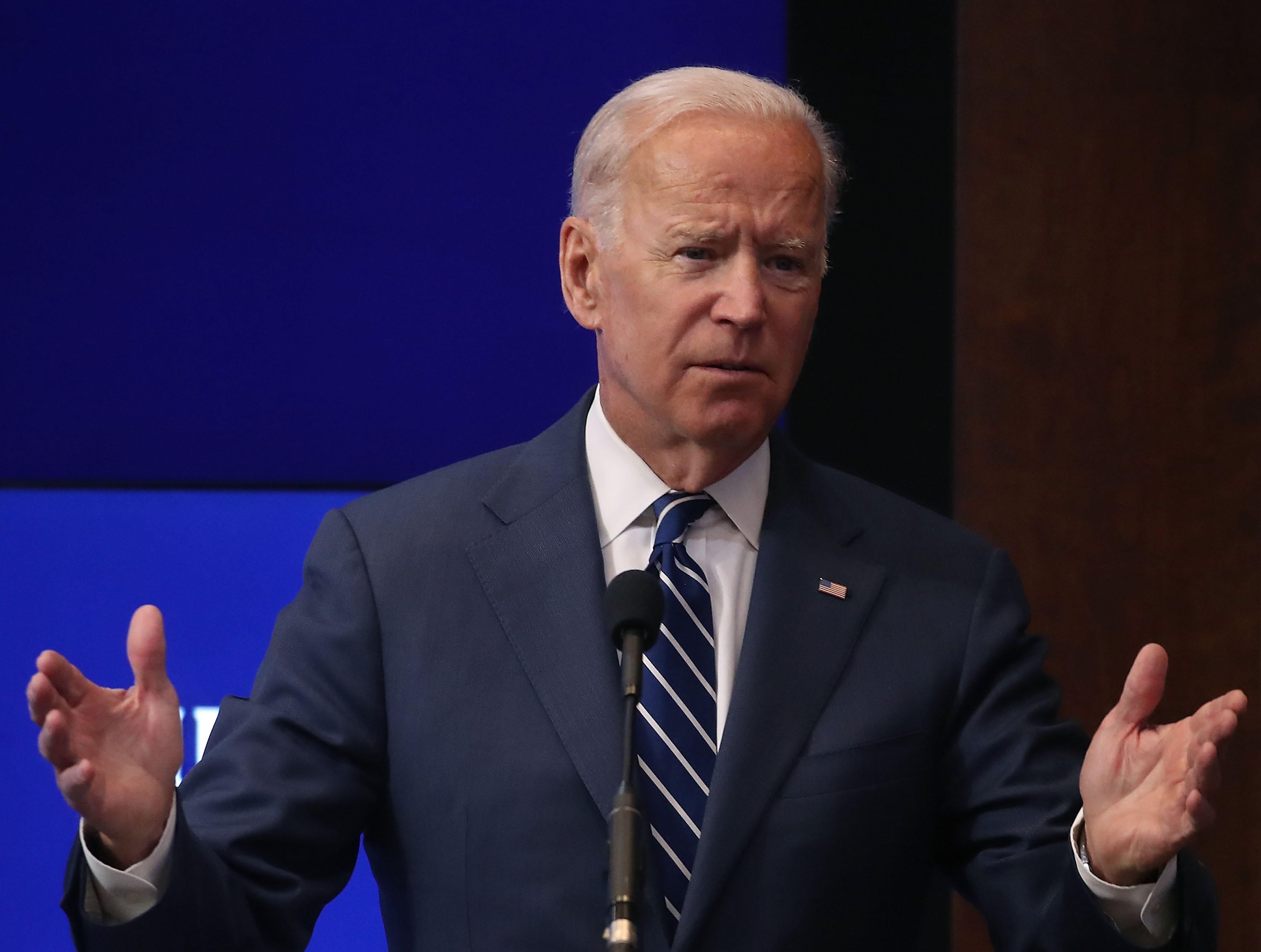 Joe Biden records campaign ad for Andrew Cuomo
Former Vice President Joe Biden recorded a campaign ad in support of New York Gov. Andrew Cuomo Tuesday, two weeks before the state primary election, as Cuomo faces a challenge from actress Cynthia Nixon.
"I've known Andrew for over 20 years. I know he's got skills, guts and experience," Biden says in the video. The ad features several pictures and clips of Biden and Cuomo together, shaking hands or hugging. Cuomo is seeking his third term.
Nixon is running against Cuomo from the left, claiming that the incumbent governor is not progressive enough. Cuomo has overseen the legalization of same-sex marriage and has enacted some of the most stringent gun control laws in the country. However, he has hedged on issues that Nixon proudly supports, such as legalizing recreational marijuana and abolishing U.S. Immigration and Customs Enforcement.
Nixon has no previous experience in government, although she has been an education activist in New York City for years. She was a staunch supporter of New York City Mayor Bill de Blasio during his election campaign in 2013 and his re-election in 2017. Cuomo and de Blasio are political rivals.
The ad featuring Biden highlights Cuomo's several years of governing experience, implicitly reminding voters that Nixon is a political neophyte. Although Nixon's name is never mentioned, Biden discusses how important it is for New York to have a seasoned leader as it takes on the administration of President Trump.
"We have leaders in Washington who want to roll back decades of progress no matter what the cost. This is one of the most challenging times I've ever seen for our country," Biden says in the ad. "Andrew Cuomo is the perfect antidote."
Cuomo has recently faced criticism from Mr. Trump for saying during a bill signing earlier this month that America was "never that great."
Cuomo and Nixon will have a televised debate on Wednesday, Aug. 29. The primary is Sept. 13.
Thanks for reading CBS NEWS.
Create your free account or log in
for more features.