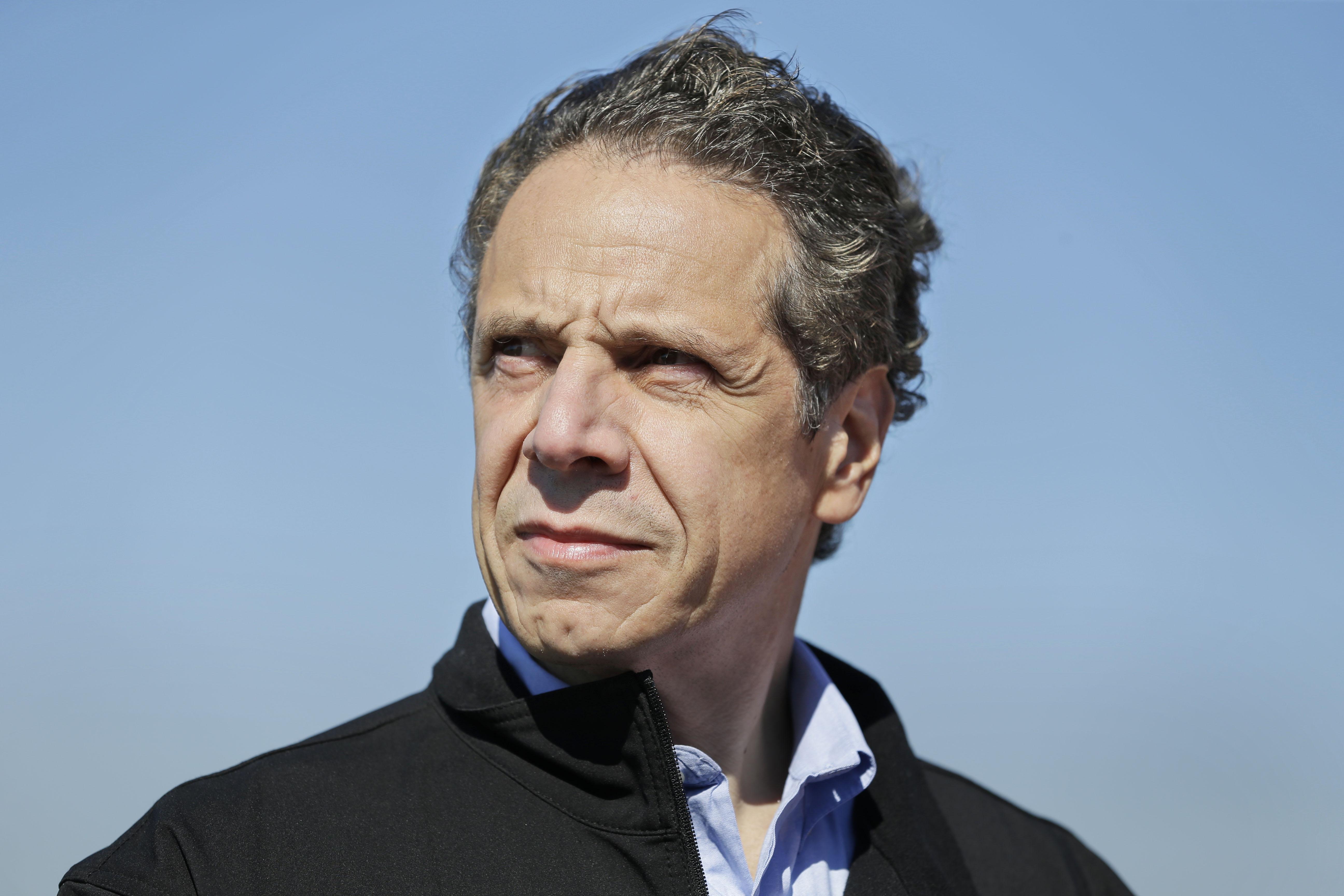 New York Gov. Andrew Cuomo says America "was never that great"
New York Gov. Andrew Cuomo, who has worked to portray himself as a major antagonist to President Trump, offered an alternative to the president's famous campaign slogan, "Make America Great Again," at a bill signing Wednesday.
"We are not going to make America great again. It was never that great," he said. The audience members, who were there to watch Cuomo sign a bill to make sex trafficking a felony in the state, reacted with audible gasps and cheers. The governor was attempting to make a larger point about women's equality, but the context was lost with the shocked reaction to his first sentence.
"We will reach greatness when every American is fully engaged. We will reach greatness when discrimination and stereotyping against women -- 51 percent our our population -- is gone, and every woman's reach full potential is realized and unleashed," Cuomo said.
The governor, a Democrat, is currently seeking re-election for his third term. Cuomo's Republican challenger, Marc Molinaro, almost immediately released a statement condemning Cuomo's words.
"America, with its imperfections, has always been great," Molinaro said. "Mr. Cuomo owes the nation an apology. He should be ashamed of himself."
Cuomo is also facing a primary challenge from Cynthia Nixon, an education activist and former "Sex And The City" star. Nixon has staked a position far to the left of Cuomo, supporting such policies as Medicare for All, abolishing U.S. Immigration and Customs Enforcement, and legalizing recreational marijuana. Cuomo has shifted to the left in his rhetoric and policies in recent months, including softened language about legalizing recreational marijuana.
Cuomo, who is considered a potential 2020 presidential candidate, is a vocal critic of Mr. Trump, and the state has sued the administration several times. The comment on Wednesday sparked a twitter tit-for-tat with the president, who later mocked the governor, claiming he was "having a total meltdown."
Cuomo fired back: "What you say would be 'great again' would not be great at all...We will not go back to discrimination, segregation, sexism, isolationism, racism or the KKK. Like NY's motto says: Excelsior -- Ever Upward (not backward)."
Mr. Trump claimed at a private fundraiser for New York Rep. Claudia Tenney on Monday that Cuomo had told the president he would not run against him. The president then goaded Cuomo to run, warning that "anybody that runs against Trump suffers."
Thanks for reading CBS NEWS.
Create your free account or log in
for more features.