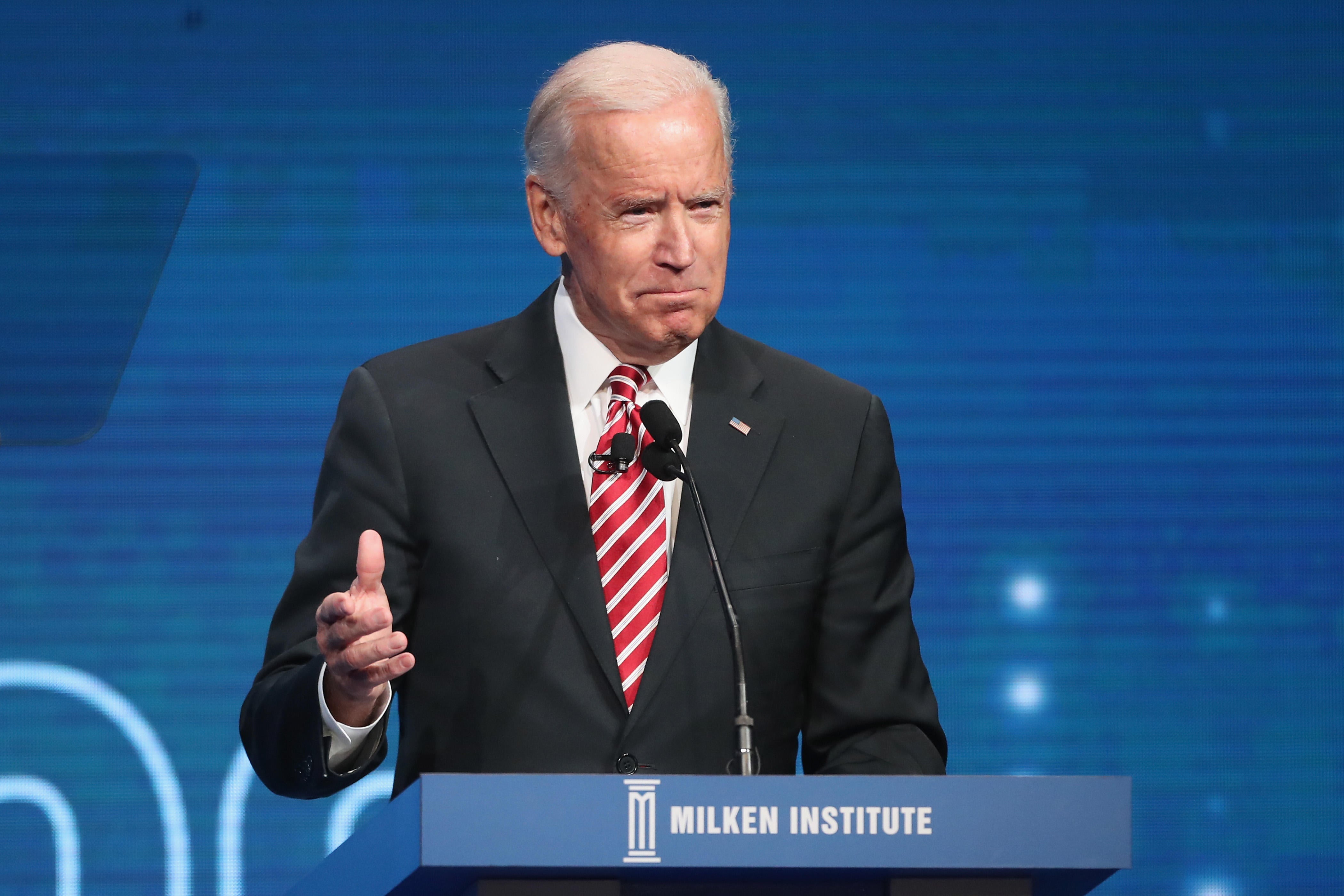 Joe Biden on 2020 presidential run: "Not sure it's the appropriate thing" to do
WASHINGTON -- Former Vice President Joe Biden says he's uncertain about a presidential run in 2020, but he indicates he's looking for fresh blood to lead the Democratic Party.
Biden, 74, ran for president in 1988 and 2008. As far as another bid, he says, "I'm just not sure it's the appropriate thing for me to do."
His comments come in an interview with Snapchat's Good Luck America set to be released Tuesday morning. It's one of Biden's first on-camera interviews since leaving office in January.
"We gotta turn this ship around," Biden said of the country. "And I'd much prefer to be helping someone turn it around than being the guy trying to turn it around."
Biden was interviewed alongside Ohio Gov. John Kasich, a Republican, at the University of Delaware last month.
"We're both hoping that both our parties generate some real energetic people who have the depth and the capacity to do it," Biden said of the pair.
Biden also addressed a potential 2020 run Monday morning on NBC News' "Today" show.
"I honest to God haven't made up my mind about that," he said. "I'm not closing the door. I've been around too long."
"I'm a great respecter of fate," Biden later added. "But who knows what the situation is going to be in a year-and-a-half? I don't have any idea. I'm in good health now, I'm in good shape...but I just don't know. Honest to God, that's the truth."
Biden, 74, considered a run for the Oval Office in 2016, but decided against it, later citing the trauma of his son Beau's death to cancer in May 2015 for keeping him from the race. The painful subject forms the story of his new memoir, "Promise Me, Dad," set for release this week. Biden is launching a month-long tour to promote the book's publication. He's become a vocal critic of President Trump's administration in public appearances in recent months.
In an interview with Oprah Winfrey released Sunday, Biden said he regrets not being in the White House, but not his decision to stay on the sidelines last year. "I don't regret the decision I made because it's the right decision for my family," he said.
Kasich, who has been an outspoken opponent of Mr. Trump's since he challenged him for the Republican nomination in 2016, declined to address his own 2020 plans. "You hold the pen and the Lord will write the sentence," he said.
Thanks for reading CBS NEWS.
Create your free account or log in
for more features.