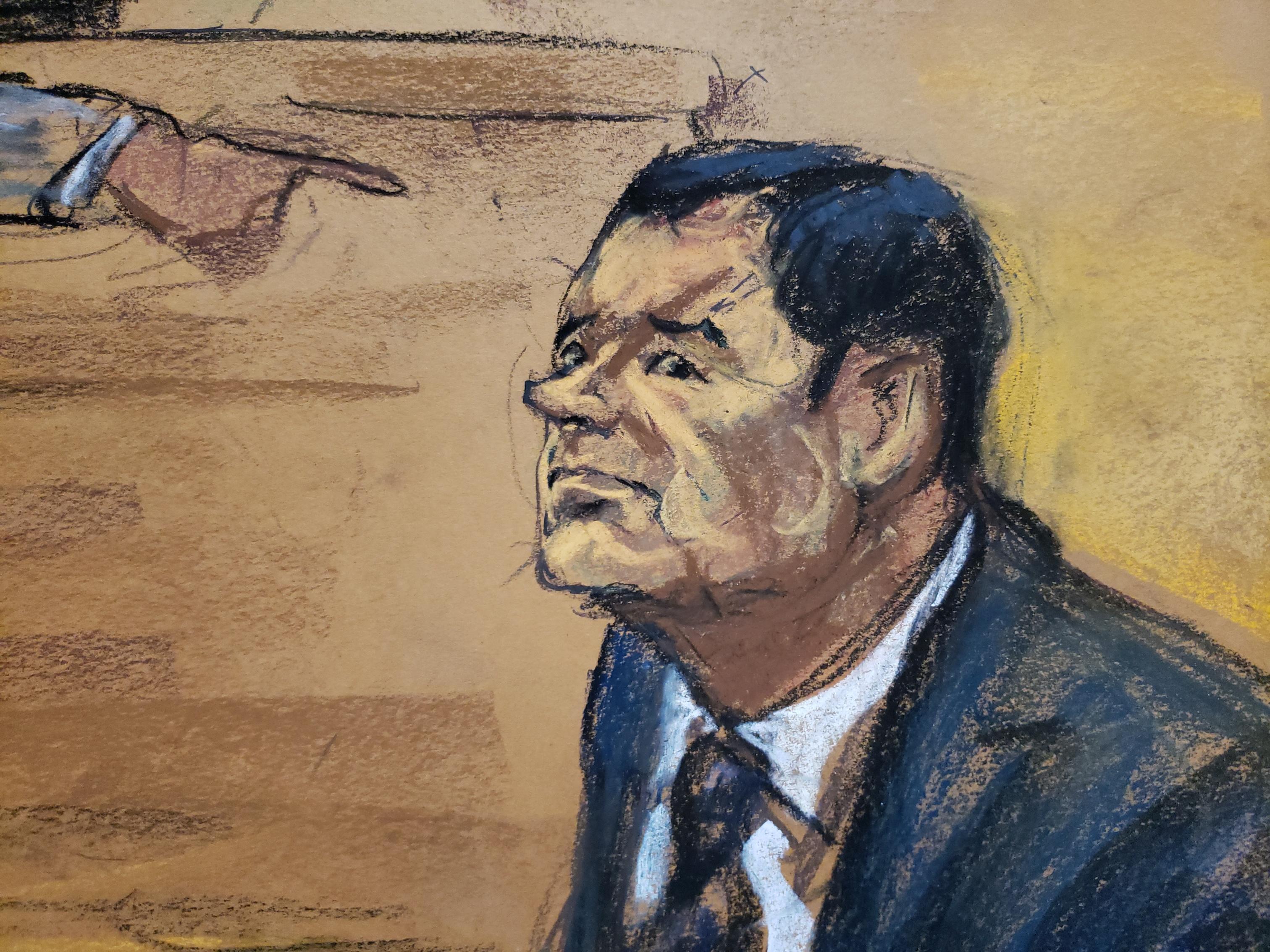 Trial underway for accused Mexican drug lord Joaquin "El Chapo" Guzman
NEW YORK — The trial of Mexican drug lord Joaquin "El Chapo" Guzman opened Tuesday among intense security with the U.S. government calling him a "hands on boss" of a vast multi-billion dollar global narcotics empire. In his opening remarks, the prosecutor told the jury of seven women and five men in U.S. District Court in Brooklyn this is a case about drugs, money, violence, prison escapes and billions of dollars involved in a criminal enterprise.
Guzman seated at the defense table, flanked by his attorneys and assisted by an interpreter, appeared to listen with rapt attention as prosecutor Adam Fels outlined the government's case against him.
Guzman, 61, has pleaded not guilty to charges involving international drug trafficking, conspiracy to murder, gun and money laundering charges. He faces life in prison if convicted of all charges.
Fels told the jury that Guzman earned nearly $14 billion as the kingpin of the powerful Sinaloa drug cartel — using planes, trains, automobiles and even submarines — to move hundreds of tons of Colombian cocaine into Mexico before shipping it to the United States for distribution.
He said Guzman shipped so much cocaine into the United States that every citizen would have their own "line" of it.
Fels said Guzman had his own personal army- and hit squad and carried a diamond-encrusted handgun and a gold AK-47.
The defense denied Guzman was a drug kingpin. In his opening statement, Defense attorney Jeffrey Lichtman said Guzman was "more myth than actual legend ..."
"They claim he's the biggest drug dealer in the history of the world. It's false. Not true," Lichtman told the jurors.
He said the prosecution was going to be calling "so called" cooperating witnesses- "people who will make your skin crawl when they testify."
Lichtman called those potential prosecution witnesses "gutter human beings." He said a Guzman conviction would be the "biggest prize" for prosecutors.
Guzman's wife, Emma Coronel Aispuro, was seated in the rear of courtroom which was packed with reporters, attorneys and spectators.
Guzman craned his neck to look for her as he was escorted into the courtroom by US Marshals. He stood and waved to her with a beaming smile. He was wearing a dark suit, white starched shirt and blue striped tie.
Security was tight the courthouse with double layer of metal detectors, one at the entrance and the other on the eighth floor, used to screen everyone entering the courtroom. Outside the building were scores of police, heavy armored vehicles and K-9 units.
The trial continues Wednesday before Federal Judge Brian Cogan. It is expected to last four months.
Thanks for reading CBS NEWS.
Create your free account or log in
for more features.