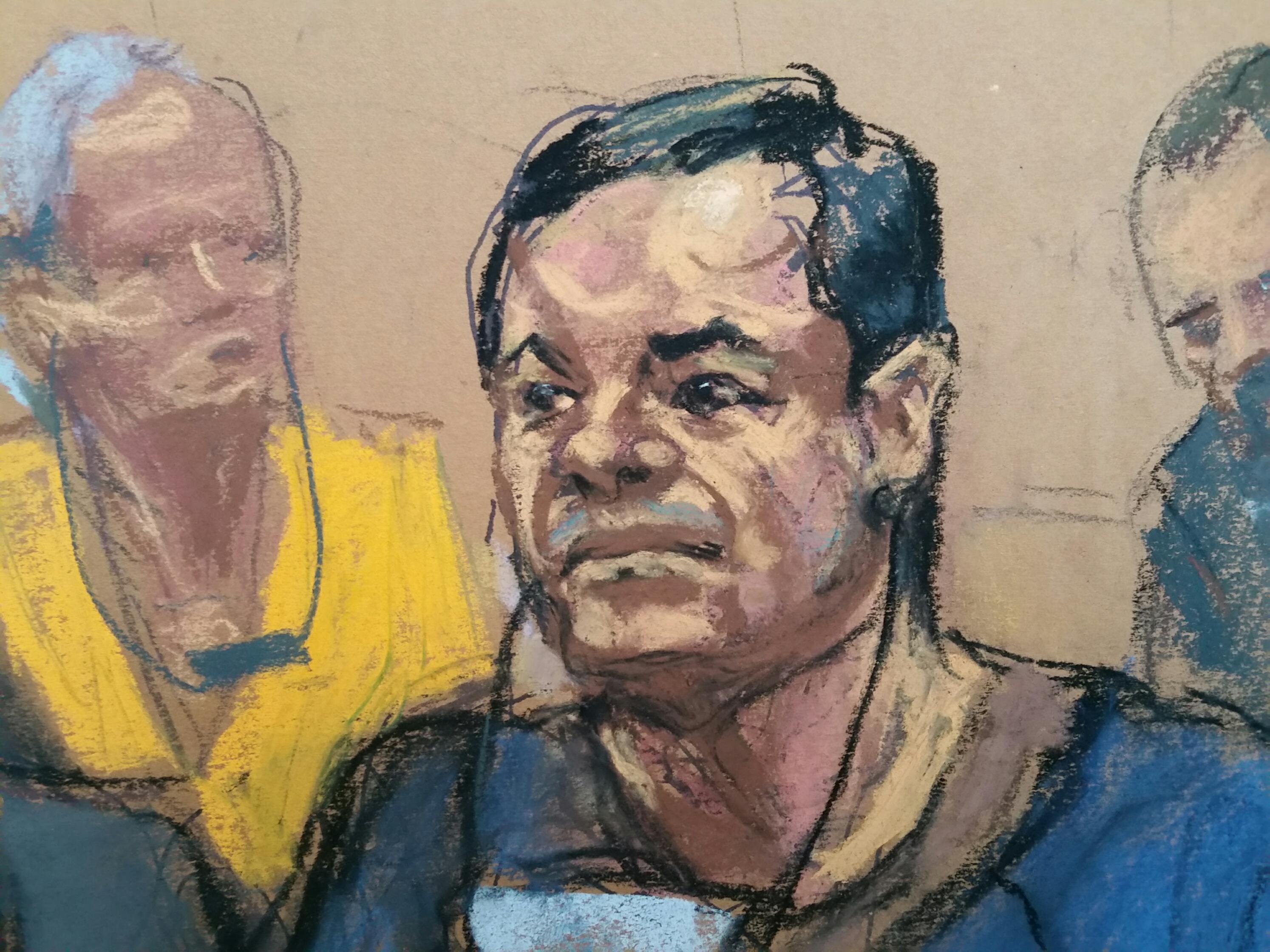 Jurors selected for trial of notorious accused drug lord El Chapo
NEW YORK — A jury has been selected for the U.S. trial of the Mexican drug lord known as "El Chapo." Seven women and five men were selected Wednesday as jurors in the case against Joaquin Guzman. The trial is set to begin Nov. 13 with opening statements in federal court in Brooklyn.
Guzman, who twice escaped Mexican jails, has pleaded not guilty to 17 charges including drug smuggling, money laundering and conspiring to murder. Guzman is believed to have led the Sinaloa cartel for decades, as it became the largest drug trafficking organization in the world. U.S. prosecutors say he oversaw hundreds of murders, kidnappings and other violent acts.
His notoriety has prompted security measures that include keeping the jurors anonymous beyond the length of the trial. Federal agents and K-9 officers were stationed outside the courthouse and in the hallway leading to the courtroom where jury selection began Monday, according to CBS News producer Cassandra Gauthier. Jurors are expected to be escorted to and from the courthouse each day by U.S. Marshals, CBS News' Nikki Battiste reports.
Guzman also has been held in solitary confinement and barred from having visits from his wife. This week, a defense lawyer asked the judge to allow Guzman's wife to embrace him in court before opening statements. The judge hasn't ruled on that.
One of the jurors, a Hispanic woman, on Wednesday told U.S. District Judge Brian Cogan in tears that she did not want to serve, Gauthier reports.
Seven women and five men comprise the 12-person jury, with six jurors slated as alternates. Three of the jurors are immigrants of European, African and South Asian descent. Several others are fluent in Spanish, and a number either had former careers in law enforcement or have family in law enforcement, according to Gauthier.
One of the immigrant jurors replied "I have no clue" when asked whether she knew of Guzman, Gauthier reports. Others had general knowledge of the case and some had seen the Netflix drama series chronicling Guzman's story.
Guzman attorney Eduardo Balarezo said he is "satisfied" with the juror selections.
"We trust they will do their duty," Balarezo said.
Cogan addressed the newly empaneled jurors and warned them to avoid media coverage and not to discuss the case.
The jurors are expected to be officially sworn in before opening statements on Tuesday.
Thanks for reading CBS NEWS.
Create your free account or log in
for more features.