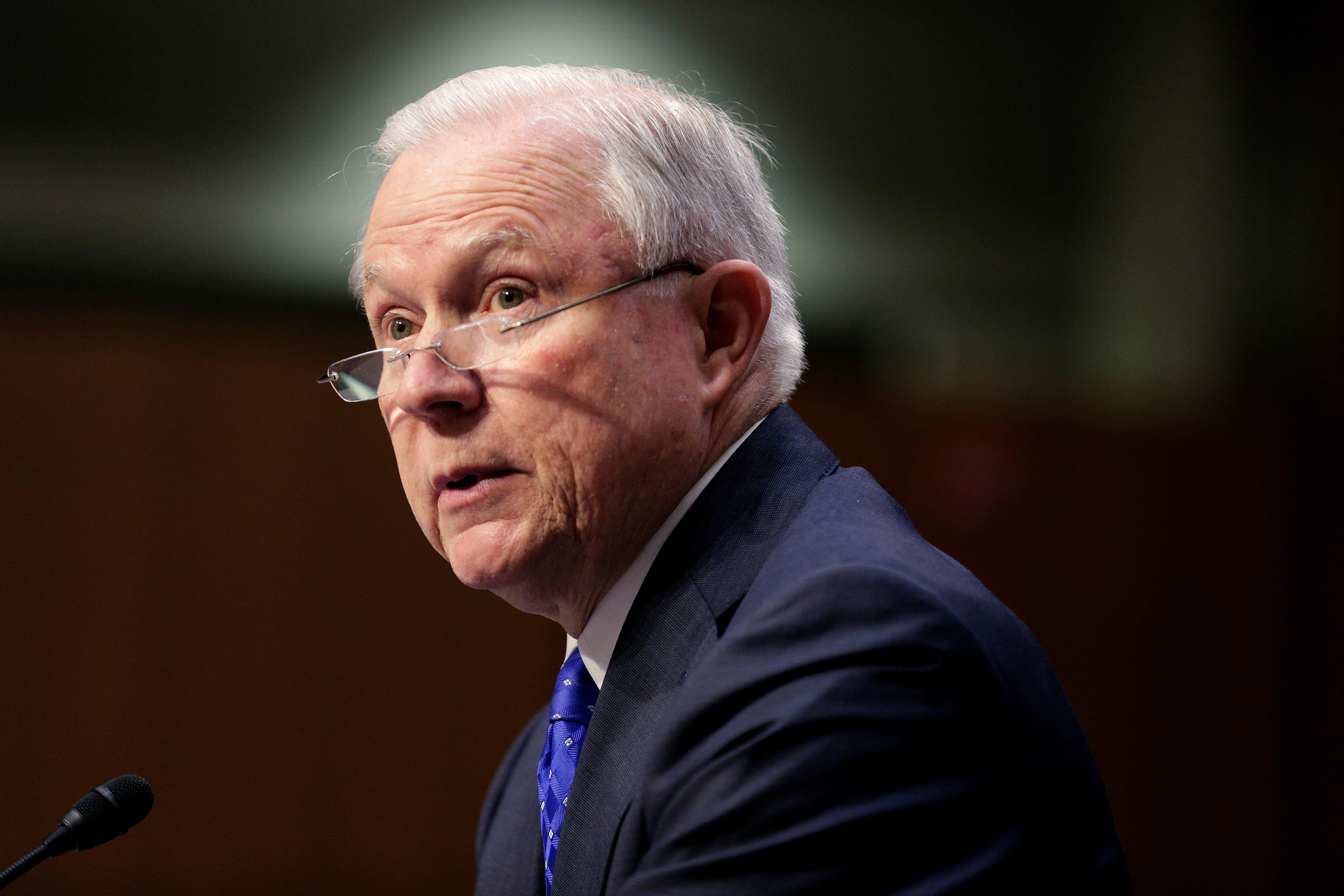 Jeff Sessions to testify before House Judiciary Committee
Attorney General Jeff Sessions will testify before the House Judiciary Committee next week, as he faces new questions about how much he knew about Russian contacts during Donald Trump's presidential campaign.
Sessions will appear before the committee Tuesday for a hearing on oversight of the Justice Department, which can be a routine hearing, as the committee is tasked with ferreting out waste, fraud and abuse within the DOJ. But Sessions' testimony comes shortly after the publicized guilty plea of former Trump campaign aide George Papadopoulos has critics wondering if Sessions misled Congress in prior testimony before the Senate Judiciary Committee last month. In October, Sessions testified before that committee that neither he nor anyone else was in contact with Russian operatives during the election cycle, but court documents unsealed last week claim Papadopoulos, who pleaded guilty to lying to the FBI about his contacts with foreign nationals, offered to set up a meeting with then-candidate Donald Trump and Russian President Vladimir Putin during a March 2016 meeting both Sessions and Mr. Trump attended.
Committee members are likely to raise that issue next week. Sen. Ron Wyden, D-Oregon, told CBS News there is "no question" Sessions needs to appear before Congress again in an open session to "reconcile" his testimony.
Sessions is — if indirectly — under fire from Mr. Trump recently for what the president calls DOJ's failure to pursue Hillary Clinton and the Democratic Party. Mr. Trump has said the public "deserves" a probe after former DNC chair Donna Brazile in her new book claimed the party heavily favored Clinton over Sen. Bernie Sanders.
"Next week, Attorney General Jeff Sessions will testify before the House Judiciary Committee for the first time in his capacity as our nation's top law enforcement officer," House Judiciary Chairman Rep. Bob Goodlatte, R-Virginia, said in a statement. "The Department of Justice has the solemn duty to ensure our nation's laws are enforced in order to punish criminals and preserve liberty and justice for all Americans, and the House Judiciary Committee has the responsibility to conduct oversight of the Department to ensure it is meeting its mission. We look forward to hearing from Attorney General Sessions on his initiatives to improve the safety of our citizens, on the many issues facing the Justice Department, and on answers to the many questions members have regarding issues before the Department."
Thanks for reading CBS NEWS.
Create your free account or log in
for more features.