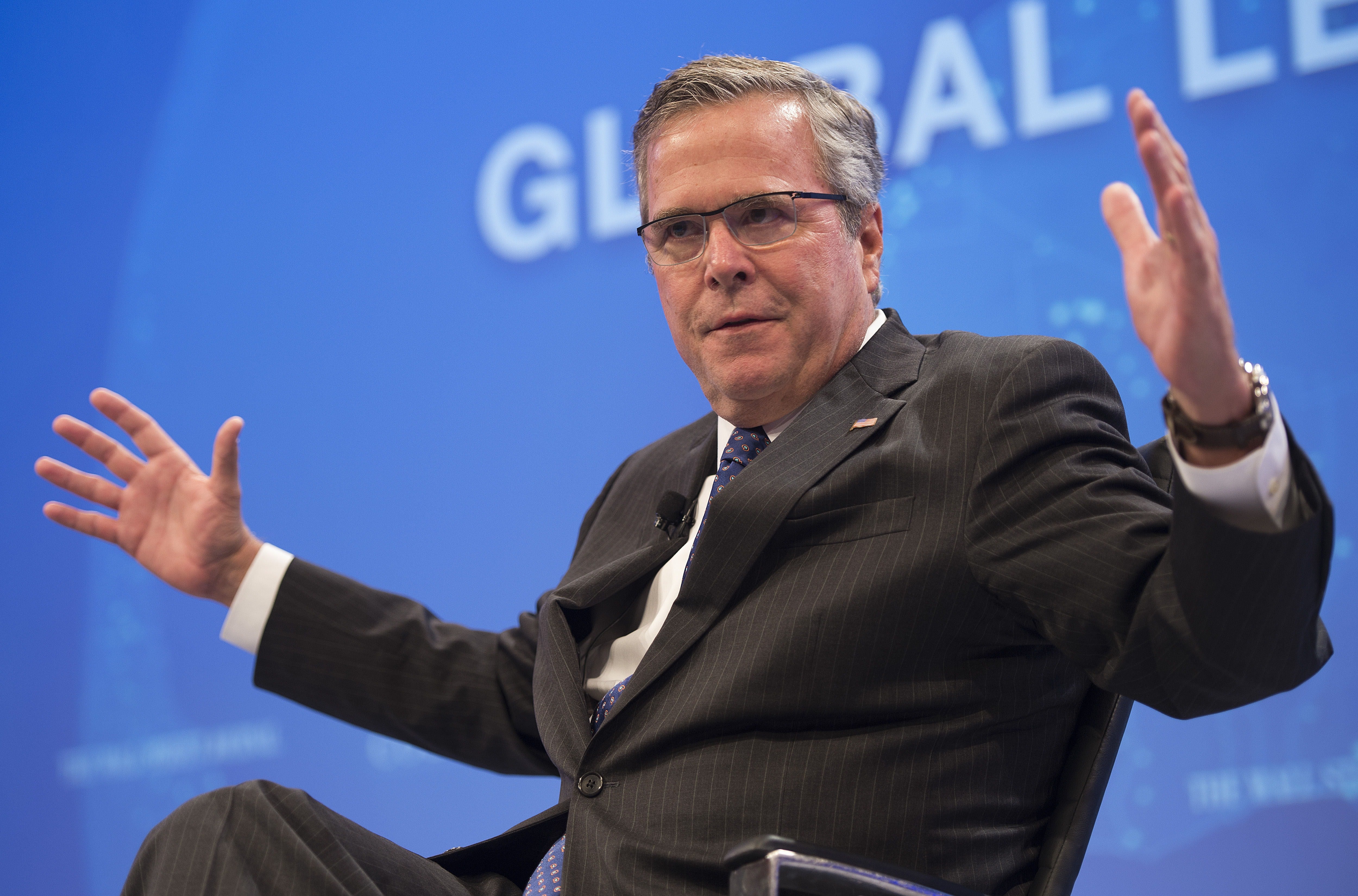 Jeb Bush owns his email server, too
Former Secretary of State Hillary Clinton isn't the only politician who possesses a private email server.
Jeb Bush, an early proponent of email communication, has always been open about using his personal email, jeb@jeb.org, to answer official and personal emails alike while he was governor. Bush spokesperson Kristy Campbell confirmed to CBS News that he, like Clinton, also owns his server, a fact first reported by NBC News.
After comparisons to the recent Clinton disclosures emerged, the Bush camp defended the former governor's actions.
"There is no comparison here," a source close to Bush told CBS News. "Gov. Bush released 275,000 emails from a public account. Sec. Clinton had a secret email from which she's released no records despite being required by law."
It was widely known that Bush operated this account--privately owned and controlled--for official business.
The news comes after a New York Times report Monday on former Secretary of State Hillary Clinton's exclusive use of a personal email account while conducting official State business. The HDR22@Clintonemail.com account, removed from official State department servers, originated from an internet service registered to Clinton's New York family home, according to The Associated Press.
Bush quickly took to Twitter Monday evening to respond to the Times story about Clinton's communication habits
"Transparency matters," Bush Tweeted. "Unclassified @HillaryClinton emails should be released. You can see mine, here." Bush then linked to his own archive of emails from his eight years as Florida governor.
The published Bush emails, which only document the portion of the emails that had to do with official business, comply with Florida's open record laws. Aides say that the 2016 Republican frontrunner does not have further plans to release missives that were personal or political in origin.
The Times report on Clinton-- in addition to transparency issues -- also raises questions about the security of such communications. Florida Sen. Marco Rubio warned that the private communications of public officials are extremely vulnerable from foreign cyber attacks.
"Virtually every major presidential campaign in the last two cycles has been hacked by a foreign government or foreign intelligence to some extent," Rubio said Wednesday to reporters' questions about personal email use. "So there's a danger involved in communications because it gives your adversaries insight into your thinking and so forth."
Clinton did not address the issue of her personal email account during an EMILY's List dinner, her first public appearance since the Times report broke Monday.
State department officials maintain that Clinton's private email use did not violate federal laws.
"There was no prohibition on using a non State.gov account for official business, as long as it is preserved," State Department spokeswoman Marie Harf said Tuesday.
Thanks for reading CBS NEWS.
Create your free account or log in
for more features.