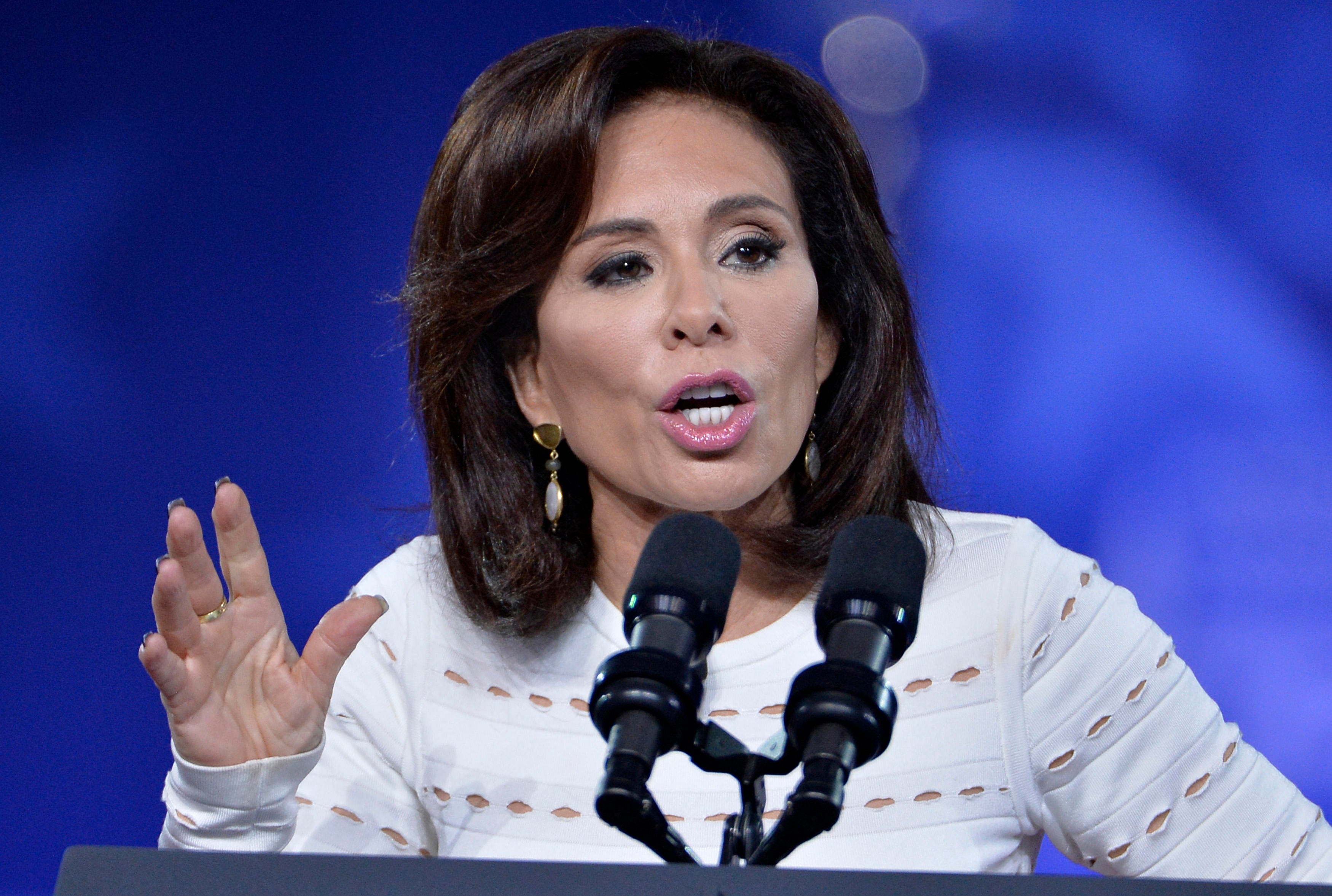 Jeanine Pirro says Whoopi Goldberg treated her "like a dog" after "Trump derangement" spat on "The View"
Fox News host Jeanine Pirro said her argument with "The View" co-host Whoopi Goldberg was no less fierce off camera. Pirro, who was a guest on "The View" on Thursday, claimed Goldberg kicked her off the set and treated her "like a dog" behind the scenes.
Pirro described the encounter on Fox News host Sean Hannity's radio show. She claimed that after arguing with Goldberg on
"The View," Goldberg told her backstage to "get the F out of this building."
"When I went off the stage, Sean, I'm walking downstairs and I said something like, 'Whoopi, I fought for victims my whole life,' and she came at me as I was leaving and she said 'F you' in my face — literally spitting at me, 'F you, get the F out of this building,'" Pirro said.
Pirro continued, "And I said to her, 'did you just say that?' She said that's what I said, 'get the F out of this building,' and she was screaming at me and I'm walking out of the building like a dog who was just kicked off." Pirro appeared later on Fox News' "Hannity" and reiterated her belief that Goldberg suffers from "Trump derangement syndrome."
Pirro, who hosts "Justice with Judge Jeanine" on Fox News, was on "The View" Thursday to promote her new book, "Liars, Leakers and Liberals." While Pirro and co-host Meghan McCain were discussing Trump's popularity among Republicans, Goldberg said she had a question. That's when Pirro made a mention of "Trump derangement syndrome," a term used — especially on Fox News — to describe those who are very critical of President Trump.
Goldberg hit back, "Listen, I don't have 'Trump derangement' — let me tell you what I have. I'm tired of people starting a conversation with 'Mexicans are liars and rapists.'
"Listen, I'm 62 years old," she continued. "There have been a lot of people in office that I didn't agree with, but I have never, ever seen anything like this. I've never seen anybody whip up such hate. I've never seen anybody be so dismissive. And clearly you don't watch the show, so you don't know that I don't suffer from that. What I suffer from is the inability to figure out how to fix this." Goldberg tried to change the topic and steer the conversation toward Pirro's book, but Pirro went right back in.
The two shouted over each other, and Pirro said, "Whoopi, you know what's horrible? When people who shouldn't be here end up murdering the children of American citizens."
"You know what's horrible?" Goldberg asked. "When the president of the United States whips up people to beat the hell out of people. Say goodbye! I'm done." "The View" went to commercial break and returned sans Pirro.
Goldberg apologized to her audience and said, "You saw me do something I very rarely do … I very rarely lose my cool and I'm not proud of it. I don't like it. But I also don't like being accused of being hysterical because that is one of the things I try not to be on this show."
Watch the heated moment below.
Thanks for reading CBS NEWS.
Create your free account or log in
for more features.