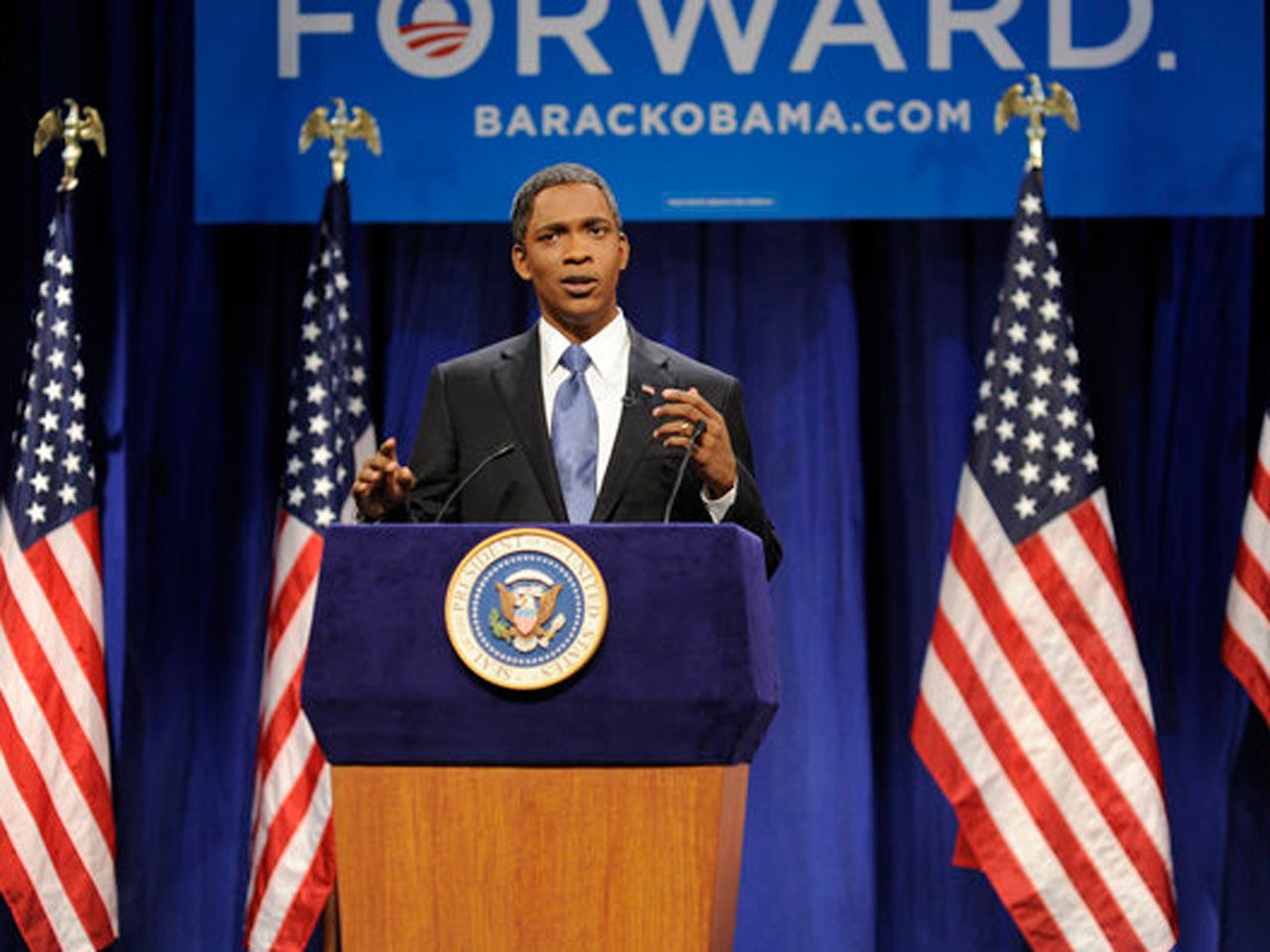 Jay Pharoah debuts as Obama, Seth MacFarlane plays Ryan Lochte on "Saturday Night Live"
(CBS/AP) "Saturday Night Live" cast member Jay Pharoah made his debut as President Barack Obama on the show's season premiere hosted by Seth MacFarlane on Saturday.
Read More: "Saturday Night Live" getting new "Obama": Jay Pharoah
Veteran cast member Fred Armisen, who had been playing Mr. Obama since 2008, introduced his successor in the skit.
"Now it is my distinct honor to introduce the President of the United States, wouldn't want his job, right?" joked Armisen as he introduced Pharoah as Mr. Obama at an Ohio rally.
Lorne Michaels the show's creator and executive producer, told the New York Times that producers made the switch because Pharoah had been doing Obama impersonations over the summer and that it was "time to shake it up."
Jason Sudeikis reprised his role as Mitt Romney and Taran Killam debuted with his impersonation of GOP vice presidential candidate Paul Ryan.

But the highlight of the show may have been MacFarlane's parody of Olympic swimming medalist Ryan Lochte. The skit had Lochte saying he "was America in Olympics." and rating new TV shows. "It feels so weird to be dry," he says.

Tell us: What did you think of Pharoah's debut and MacFarlane's impersonation ?
Thanks for reading CBS NEWS.
Create your free account or log in
for more features.