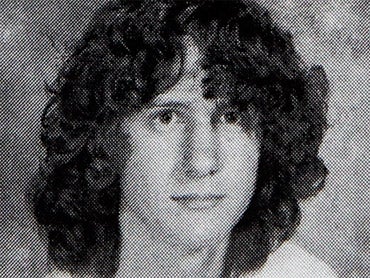 Jared Loughner ID'd as Giffords Shooting Suspect
A 22-year-old man was in custody following the shooting rampage outside a Tucson grocery store that killed six people and left Rep. Gabrielle Giffords clinging to life, authorities said.
Pima County Sheriff Clarence would not identify the suspect, but people familiar with the investigation said he was Jared Loughner.
Officials say he has claimed sole responsibility for the attack, but said authorities were "not convinced he acted alone," Dupnik said.
Special Section: Tragedy in Tucson
Dupnik said authorities had "some reason to believe he came to the event with another individual," and said investigators had pictures of the other "person of interest." Dupnik would say the person appeared to be around 50 years old.
The suspect used a Glock 19 semi-automatic pistol equipped with an extended magazine that can hold approximately 30 rounds or more - two to three times a normal magazine capacity, a person with knowledge of the investigation told CBS News. The high-capacity magazine was illegal as part of the federal assault weapons ban put in place during the Clinton administration, but the ban was allowed to expire during the Bush administration.
A source with knowledge of the investigation said the weapon involved in the attack was purchases five weeks ago at Sportman's Warehouse in Tuscon. It's unclear whether Loughner bought the gun personally.
There is no word on the number of rounds fired.
"The gunman began just spraying everybody at point blank range. It wasn't like he was picking people out, he just began shooting at everybody who was close to him and kind of a constricted area," Dr. Steven Rayle, who witnessed the shooting and offered medical attention to the victims, told CBS News.
Rayle said the suspect "had a determined look on his face. And he just began shooting, wearing dark clothes, a little bit … shabbily dressed, and he really, I think, … thought he would be getting away."
Two people at the scene tackled the suspect, officials said. Dupnik said "he probably would have shot other people had he not been tackled."
Six people, including a 9-year-old girl and U.S. District Judge John Roll, were killed in the attack. Hospital officials said the outlook for Giffords was "optimistic" and that she was responding to commands from doctors despite having a bullet go through her head.
Loughner's exact motivation was not immediately clear. Federal law enforcement officials were poring over captured versions of a MySpace page that belonged to Jared Loughner and over Youtube video published to the Internet weeks ago under an account "Classitup10" and linked to him. The MySpace page, which was removed within minutes of the gunman being identified by U.S. officials, included a mysterious "Goodbye friends" message published hours before the shooting and exhorted his friends to "Please don't be mad at me."
Rep. Giffords Critical After "Devastating Wound"
Obama: Giffords Shooting "A Tragedy for Our Entire Country"
Giffords' Husband, NASA Astronaut, Rushes to Ariz.
Gallery: Congresswoman Shot in Arizona
In one of several Youtube videos (see videos below), which featured text against a dark background, Loughner described inventing a new U.S. currency and complained about the illiteracy rate among people living in Giffords' congressional district in Arizona. Two spellings of his last name were given in the aftermath of the shooting - Loughner and Laughner.
(CBS)
(This screen grab shows the MySpace page attributed to Jared Lee Loughner, the suspect in the Tucson shooting rampage that left at least five people dead and wounded several more, including U.S. Rep. Gabrielle Giffords, Jan. 8, 2011.)
"I know who's listening: Government Officials, and the People," Loughner wrote. "Nearly all the people, who don't know this accurate information of a new currency, aren't aware of mind control and brainwash methods. If I have my civil rights, then this message wouldn't have happen (sic)."
In one of the videos, which features text listed as his "final thoughts," Loughner urges people to "read the United States of America's Constitution to apprehend all of the current treasonous laws."
"I can't trust the current government because of the ratifications: The government is implying mind control and brainwash on the people by controlling grammar.
It is still unclear if the Loughner listed on the YouTube account is indeed the shooting suspect.
Thanks for reading CBS NEWS.
Create your free account or log in
for more features.