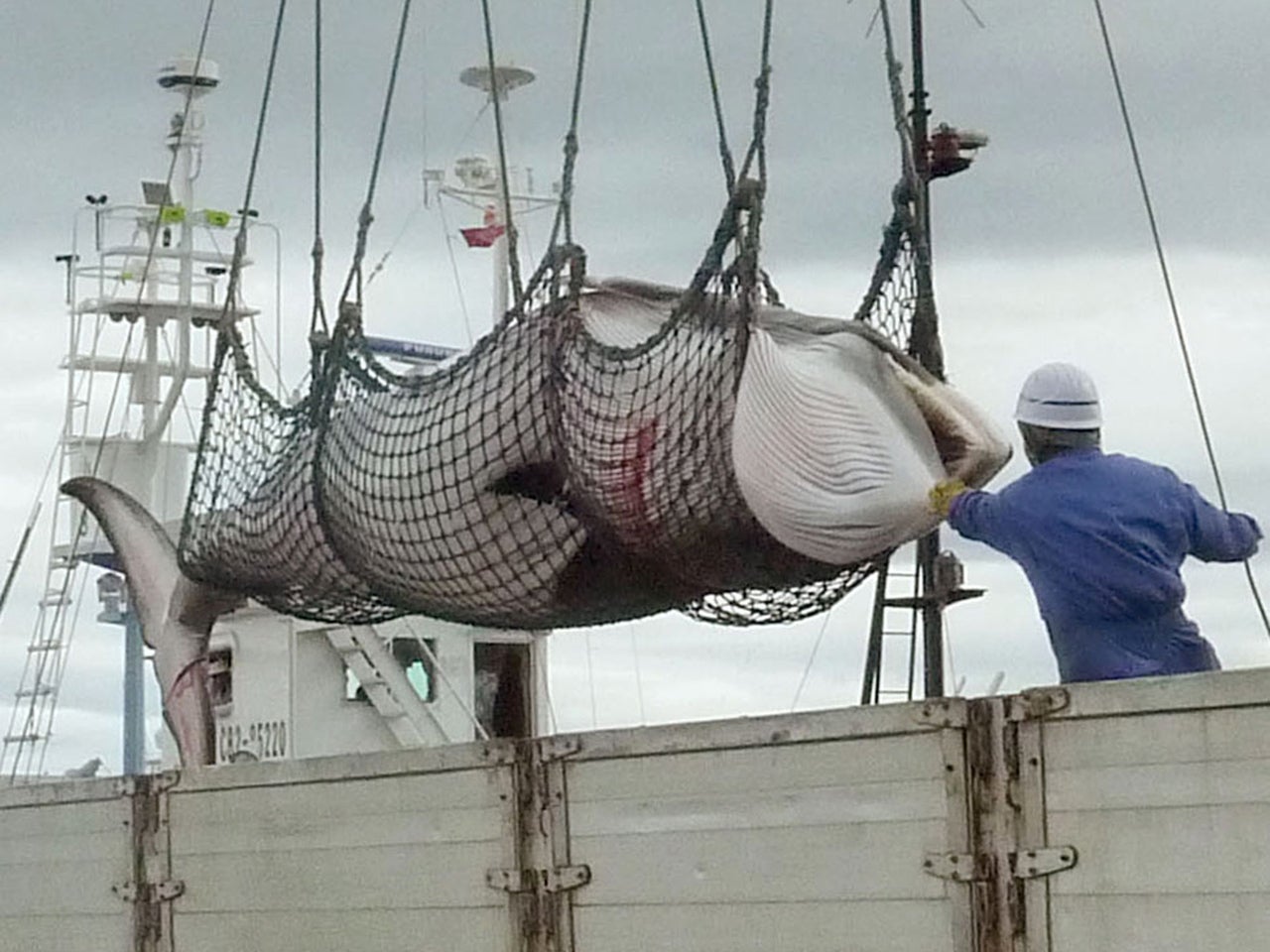 Japan to resume whale hunts in the Antarctic
Japan says it plans to resume whale hunts in the Antarctic later this year, even though the International Whaling Commission says Tokyo hasn't proven that the mammals need to be killed for research.
The IWC's Scientific Committee said in a report Friday that it wasn't able to determine whether lethal sampling is necessary for whale stock management and conservation. In April, an IWC experts' panel made similar comments about a revised Japanese Antarctic whaling plan submitted after the International Court of Justice ruled last year that Japan's earlier hunts were not truly scientific.
The IWC banned commercial whaling in 1986, but Japan continued killing whales under an exemption for research. After the ICJ's ruling, Japan sent a nonlethal expedition to the Antarctic for the 2014 season.
Japanese officials said Friday they will submit additional data to support their argument. They said Japan still plans to resume whaling in the Antarctic this winter season.
"We have not changed any policies and our goal," Joji Morishita, Japan's representative to the IWC, told reporters. He said Japan will respond sincerely to "scientifically backed comments" in Friday's report, but criticized it as lacking consensus.
Reflecting the sharp divide among the nearly 90 member nations of the international body, the report laid out both sides of the argument.
Under Tokyo's revised proposal for the upcoming whaling season, it plans to catch 333 minke whales each year between 2015 and 2027, about one-third of what it used to target.
According to court documents filed to the U.N.'s International Court of Justice in 2013, Japan killed 6,500 Antarctic minke whales between 1987 and 2005. In the 31 years prior to the 1986 commercial hunting moratorium, Japan had killed 840 whales for research purposes.
The scientific permit from IWC allows for the catch of 935 minke whales and 50 fin whales each year.
Japan's actual catch has fallen in recent years in part because of declining domestic demand for whale meat. Protests by the anti-whaling group Sea Shepherd also contributed to the lower catch. The government has spent large amounts of tax money to sustain whaling operations.
Thanks for reading CBS NEWS.
Create your free account or log in
for more features.